CUSTOM LUXURY LAUNDRY RENOVATIONS

Lux Interiors are passionate about creating bespoke renovations that are as indulgent as they are unique. They are boutique spaces you will simply love spending time in.

We understand the laundry should be a luxurious and highly functional space that integrates seamlessly with your life, so all our laundry renovations begin with gaining an understanding of you and how you wish to use the space.
GETTING THE MOST FROM YOUR LAUNDRY

We start with a simple question: what do you want from your laundry? The answer to this question is what inspires us to begin creating the perfect space. Using premium Australian and imported materials, appliances and cabinetry to bring that vision to life with uncompromising quality, our master craftsmen will deliver a truly inspired and enviable laundry renovation.

Each unique laundry renovation project starts with a consultation where our licenced builders get an understanding for the space and learn about your lifestyle. We will review your specific requirements and discuss the possible layouts and the costs that are involved.

We then meet with you at our design studio to discuss all aspects of the laundry renovation with our designer.  A full client brief is taken and our team then create several layout options for you to select from. When you are completely satisfied with the design, we will then create detailed floor plans and elevations.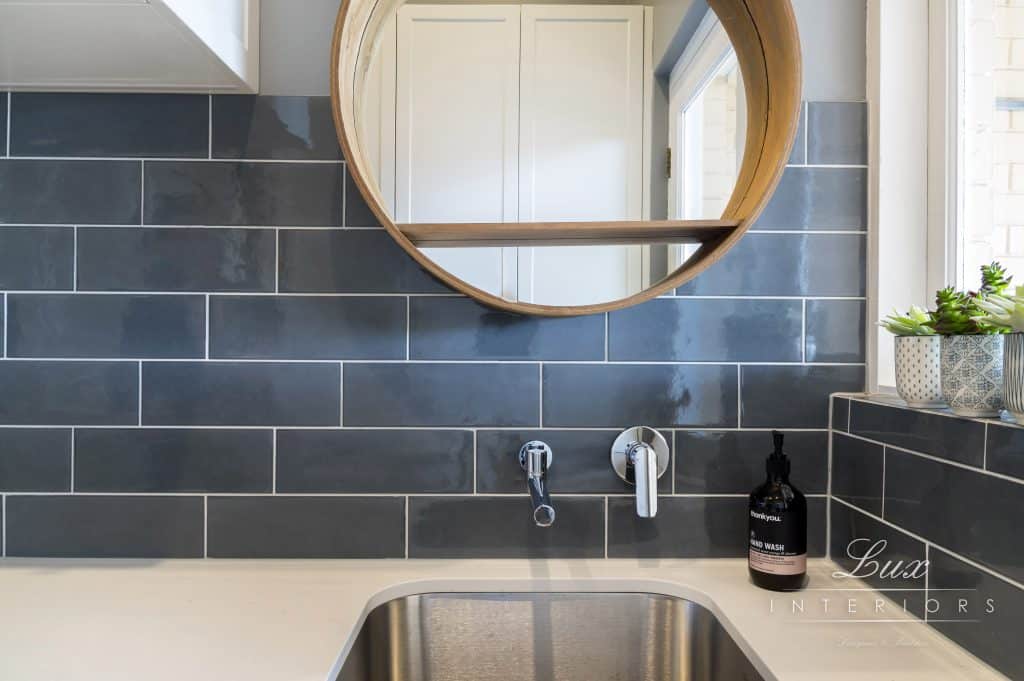 SEAMLESS, PERSONALISED SERVICE

At every stage of the laundry renovation process we pride ourselves on our expertise – we are obsessed with the finer details as much as a beautiful finished product, and we are committed to delivering the finest laundry renovations Perth has to offer.

Every project embodies the Lux dedication to excellence. We seek to push the boundries of laundry renovation and create bespoke masterpieces. Behind every small detail there are decades of combined experience in creating stunning spaces that exceed expectations; this includes Lux Interiors' 10.5-year workmanship warranty, the longest in Perth.
LAUNDRY DESIGNS
Lux Interiors take immense pride in every laundry renovation project we undertake. The finished product is a room you will be excited to spend time in, a useful and desirable space that brings harmony and comfort to everyday tasks.
Lux bring a highly personal approach to the project, so, before we start suggesting products, we will always take the time to understand your routine and create a vision to maximise functionality.
From the first consultation through to final handover, our licened builders and designer work closely with you to make sure everything comes together as you planned.
We invite you to browse our portfolio of luxurious laundries to see what the Lux pursuit of perfection looks like, and contact our team when you are ready to bring inspiration to life with your own Lux Interiors boutique laundry renovation.