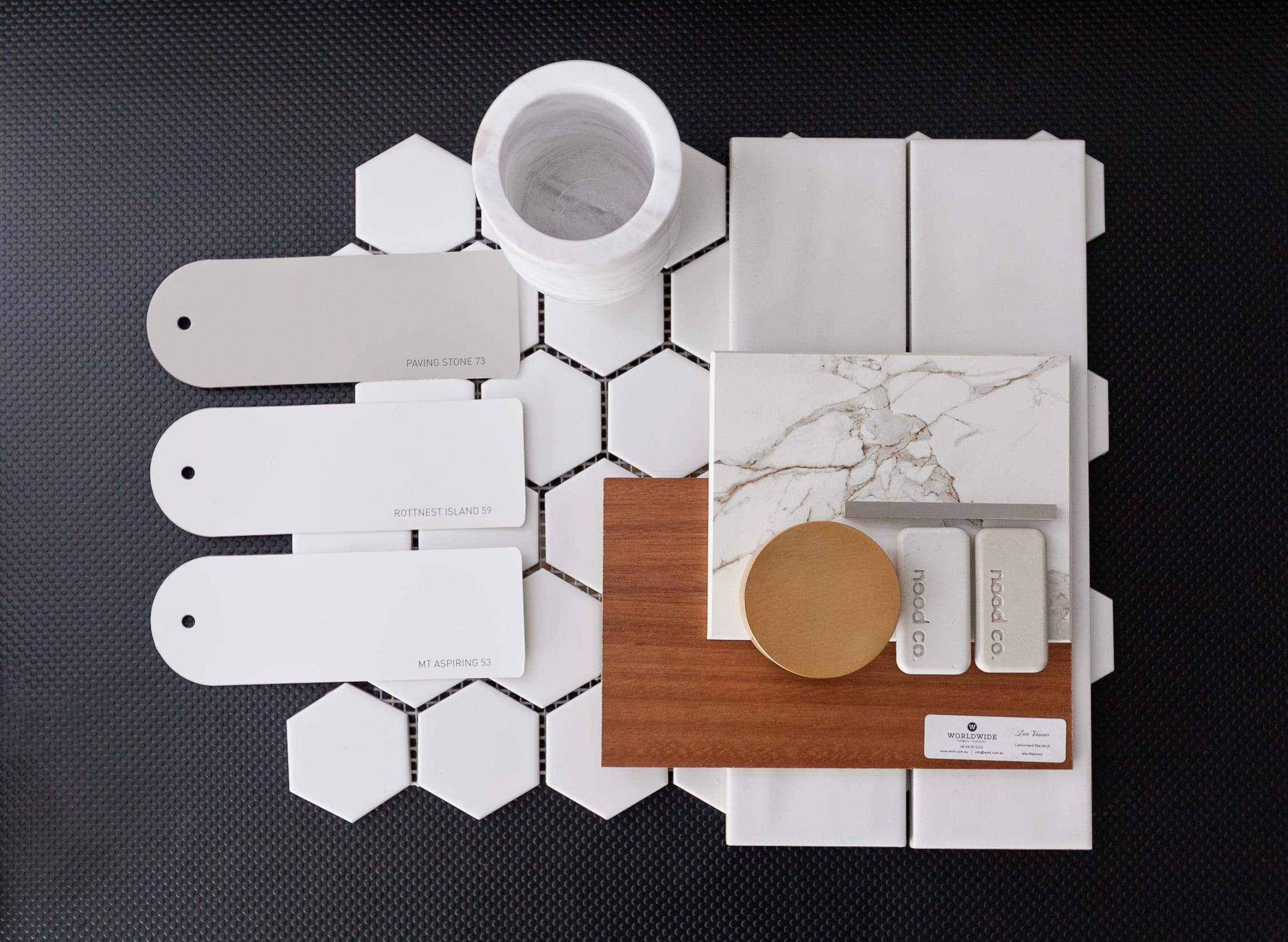 The Design Process
Lux Interiors creates bespoke designs for luxurious bathroom, kitchen, and laundry renovations throughout Perth. With over 20 years of experience in the industry we have established a reputation for quality and elegance that is unsurpassed. Lux Interiors understands that luxury renovations start with inspired design. Our team of experienced interior designers help bring our clients vision to life.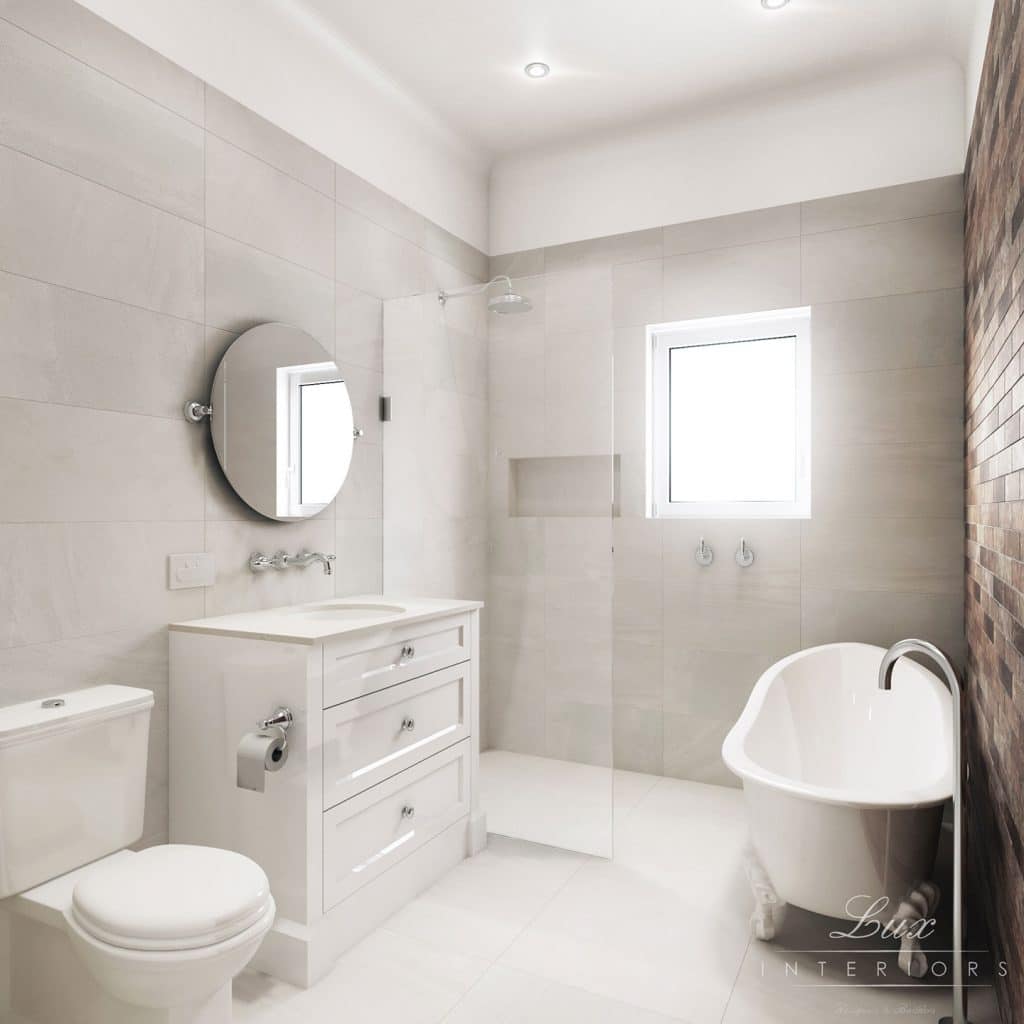 Initial Consultation
Our expert designers will organise a time to come out to your home, where they are best able to evaluate your space with the eye of experience. Your ideas and goals for your home renovation will be discussed. Kitchens will be explored, bathrooms studied, and laundries inspected. Our designers will help you get the most from your space and recommend ideas. They can help you find ways to obtain more space for your growing family, or impress guests when entertaining. Whatever your goals, you can trust that our designers have the experience to create a stunning design that results in an inspiring final renovation.
Lux Interiors stands apart from other design services by also being licensed builders. This means when we look at your space and start creating ideas, we understand which walls can move and where windows can be placed. This means we can incorporate these elements into your project time frame and into your budget.
Our designers will leave this initial consultation with a deep understanding of your space, your inspiration, and your goals. You will be given detailed information about the work that we do, as well as sample designs and quotes.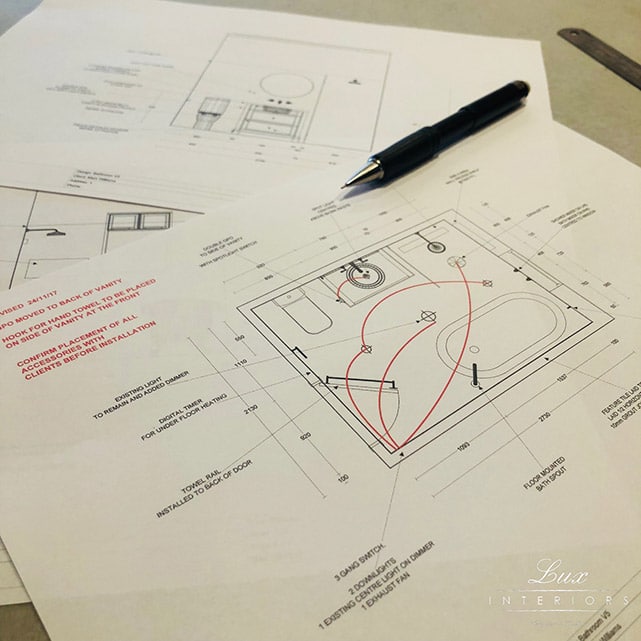 Design Creation
Once you indicate your commitment for our design, our team gets hard at work towards your luxury renovation. Our designers combine your inspiration and goals into a bespoke project plan based on your space and the initial consultation. We provide both preliminary design plans and full working drawings, depending on your needs. A design from Lux Interiors is not only luxurious but meticulous as well. Full working drawings will include each step of the project, including materials to be sourced, and construction details. Detailed drawings will be provided, as well as 3D photorealistic images of your future space. Our drawings will help you understand exactly what to expect when you take on this project, based on your space, access to the site, and any unique materials or custom pieces that will need to be arranged.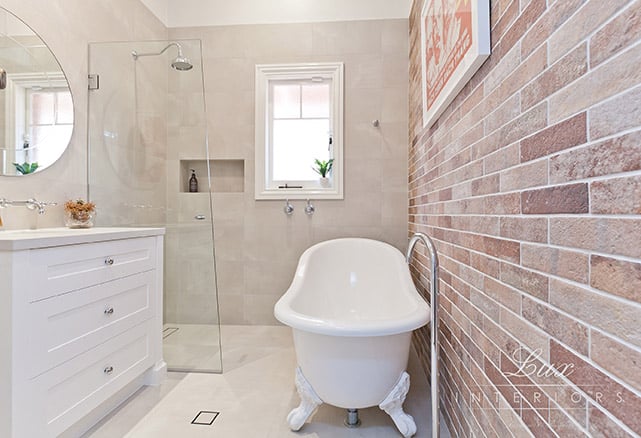 Design Completion
Lux Interiors is proud to work on all aspects of your luxury bathroom, kitchen, or full home renovation. Our design service provides you with a bespoke design with everything you need to create your stunning new space. Whether you are seeking full project completion or bespoke designs only, Lux Interiors has over 20 years of industry experience in Perth. Be sure to contact us today for your renovation design.
selections at our design studio
Join us in our design studio to review your project, where our designer will present detailed plans to choose from, all rendered as photorealistic 3D images. Once you have decided on the layout, our experienced team will begin to work through materials. You will be hands on in the studio with a wide selection of premium pieces to be used in your space, so you can begin to feel the quality that will be crafted into your bespoke bathroom. Our skilled design team works with you from the start to deliver the luxury bathroom you seek, with premium service to match.
Lux Interiors is a premium provider of luxury bathroom renovations. Our award-winning work is supported by a 10.5-year workmanship warranty, Perth's longest warranty on bathroom renovations. We pride ourselves on our quality service combined with master craftsmanship, and are proud to create indulgent bathrooms for the most discerning homeowner.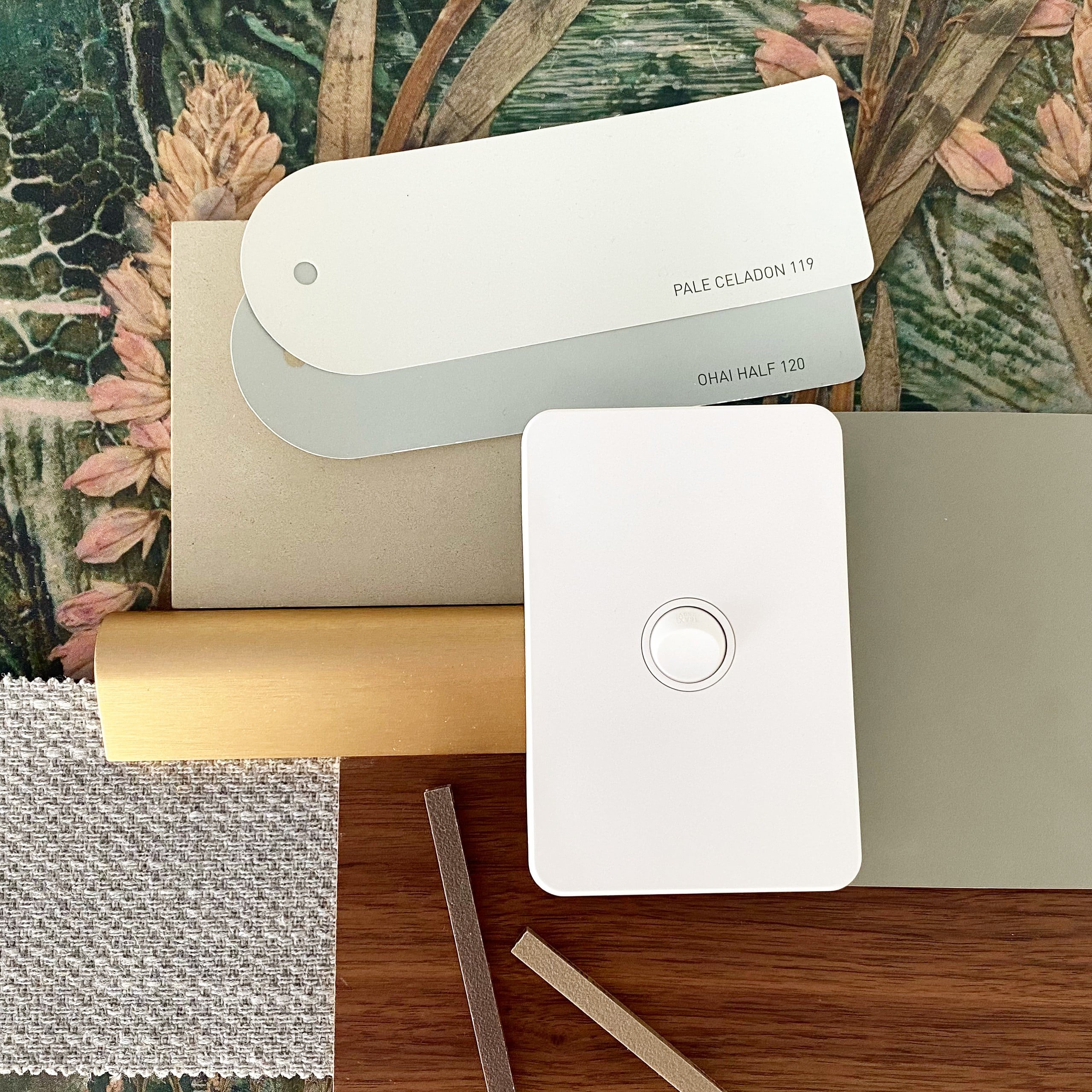 GET IN TOUCH
If inspiration has come to you and you wish to renovate one or more rooms within your home, Lux Interiors is the company you should choose. Our experience and creativity as both designers and builders is unparalleled. For the opportunity to fulfil your vision, contact Lux Interiors today.