Luxury Home Renovations Perth
Innovative Design Solutions
Lux Interiors specialises in the design and renovation of full or partial interior and exterior residential projects.
We are experienced high-end design and renovation professionals, with a keen eye for attention to detail and the ability to work with high-quality materials and finishes to maximise the potential of your space. Whether you're looking to transform your dated interior design, need more space for a growing family, or want to turn an average house into your dream home, our expert design team can bring your vision to life to create the bespoke, luxury home you have always wanted.
"We create considered, purposeful spaces that are made for you."
We combine two decades of experience with our enduring passion for timeless design, resulting in elegant, custom-designed renovations that reflect your personality and lifestyle. What's more, we endeavour to have each project completed within just three months. Based in Perth, our designers and renovators have delivered countless custom home renovations throughout the city. Read on to find out how we can make the house of your dreams a reality.
Award-Winning Quality and Design
Lux Interiors is known for the innovation and quality workmanship we deliver in every luxury home renovation. As Western Australia's leading luxury interiors and custom home renovation experts, our design process and customer service have been recognised—on multiple occasions—by the Housing Industry Awards (HIA) and the Kitchen and Bathroom Design (KBDi) awards. Striving for perfection in every detail, from the initial design to the finishing touches of your luxury renovation, this recognition drives us to constantly deliver quality, custom homes with unparalleled service throughout the whole process—for every client.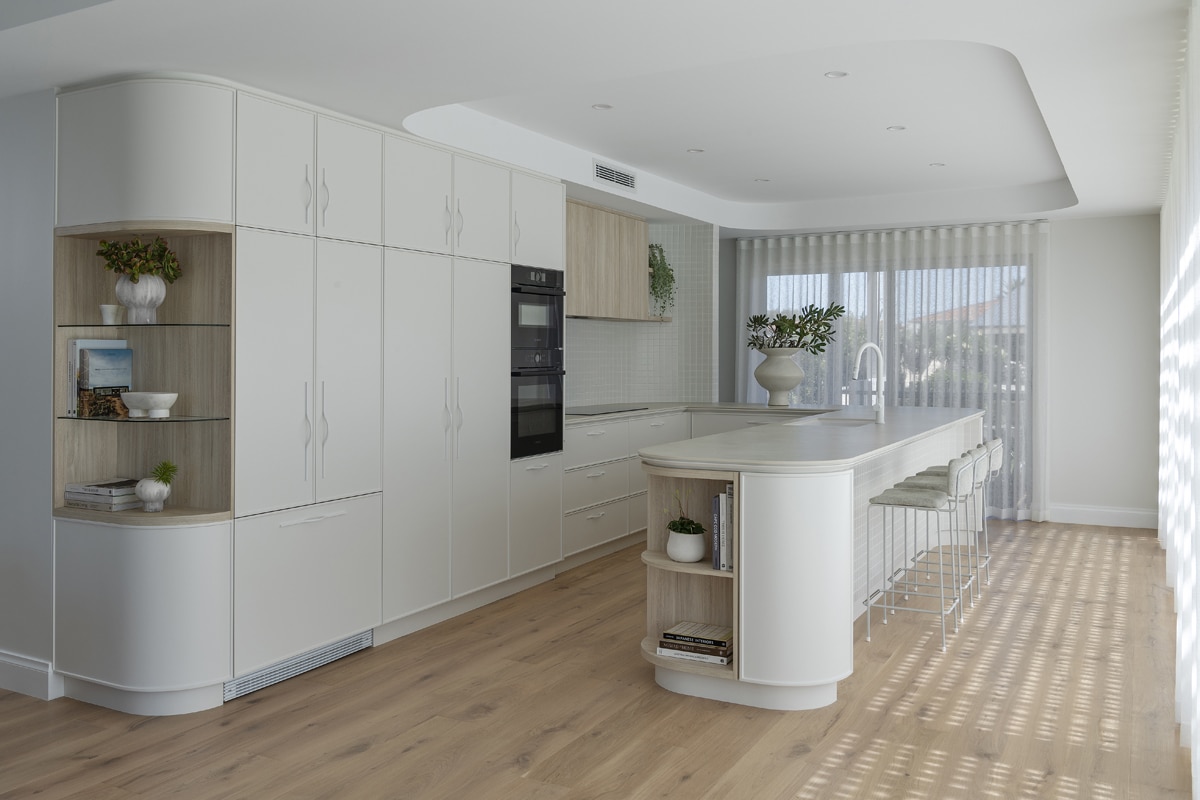 LUX INTERIORS IS THE CLEVER CHOICE FOR YOUR HOME RENOVATION
Lux Interiors manage all aspects of a renovation from start to finish. We include all necessary services to complete your full or partial interior and exterior residential project.
Lux Interiors services cover and include: 
Architecture

– we ensure your layout, aesthetics, and functionality align with your vision.

Design

– we create a cohesive and stylish look for your renovated space. We assist you in selecting materials, colours, furniture, and decor that reflect your desired high-end aesthetic.

Engineering

– we ensure all structural changes are checked and approved by a licensed engineer. 

General Contractors:

We manage your renovation project, coordinating various trades, and ensuring everything is executed to a high standard. We have a proven track record in luxury renovations.

Specialty Contractors:

We work with a trusted team of electricians, plumbers and custom cabinet makers. Our contractors have experience working with upscale materials and have a reputation for quality craftsmanship.

Project Management:

Our

dedicated project managers oversee the entire process, coordinating different professionals, managing timelines, and ensuring your project stays on track.
Lux Interiors develop an aesthetic that encompasses your needs, desires and design intent. Good design is in the details – every aspect of your interior and exterior is carefully considered and refined to exude definition and quality.
Lux Interiors manage the approval process. We take control and manage all aspects of the approval process for you and ensure your project adheres to council requirements.
Lux Interiors price your project. We send off and collate all necessary pricing to create your renovation contract.
Lux Interiors build your project. Our contractors specialise in understanding and delivering the design intent to perfection.
Our process is simple … we schedule, budget, design, price and build your high-end home with care and precision.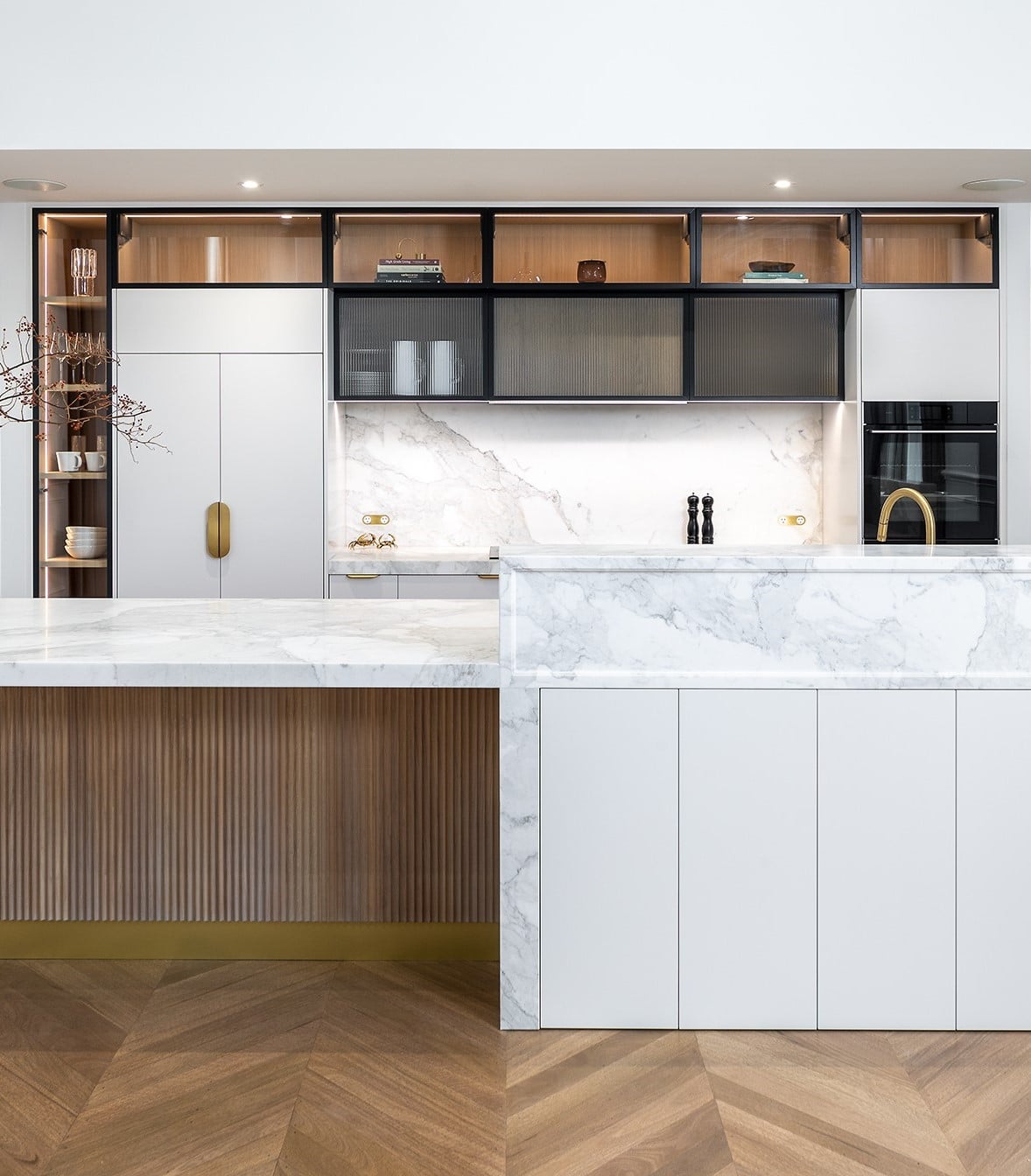 Experienced and Licensed Builders
Lux Interiors stands apart from other home renovation services in Perth by being licensed builders. This means we can undertake significant structural changes to your home—the type of changes others consider impossible. At Lux Interiors, we have the unique pairing of design and renovation capabilities, offering all the necessary skills to create beautiful spaces, down to every last detail. No matter how grand your ideas, our team of craftsmen understand the structural considerations to make them happen. With our renovators and designers working in close collaboration, our project teams have the expertise and unique working relationships to provide a smooth, stress free renovation experience. Being licensed builders also means we have more control over the construction process. Our master craftsmen respect your home and will do their utmost to reduce the impact of the work on your daily life—while ensuring only the best trades and construction professionals in Perth will work on your home.
Exceptional Customer Service
Over the past two decades of renovations and luxury home building, our goal at Lux Interiors has always been to exceed our client's expectations. We believe the finer details make the perfect home, which is why we obsess over them. We also understand that your home is your sanctuary and that any renovation can be daunting, so we promise the following. Consider it our guarantee:
We will always guide you through every aspect of the design process.
We will design your home renovation to be timeless, sustainable, efficient, and beautiful.
We only align ourselves with reputable and responsible manufacturers.
Guarding your privacy and personal space is paramount.
We value honesty and transparency at every stage of your project and at every level.
You tell us how frequently you would like to hear from us and via what method.
We are mindful of our environmental impact and do everything we can to minimise it.
We will treat your home with the utmost respect and care during the renovation process.
We back the quality of our work, offering a 10.5 year guarantee on our workmanship.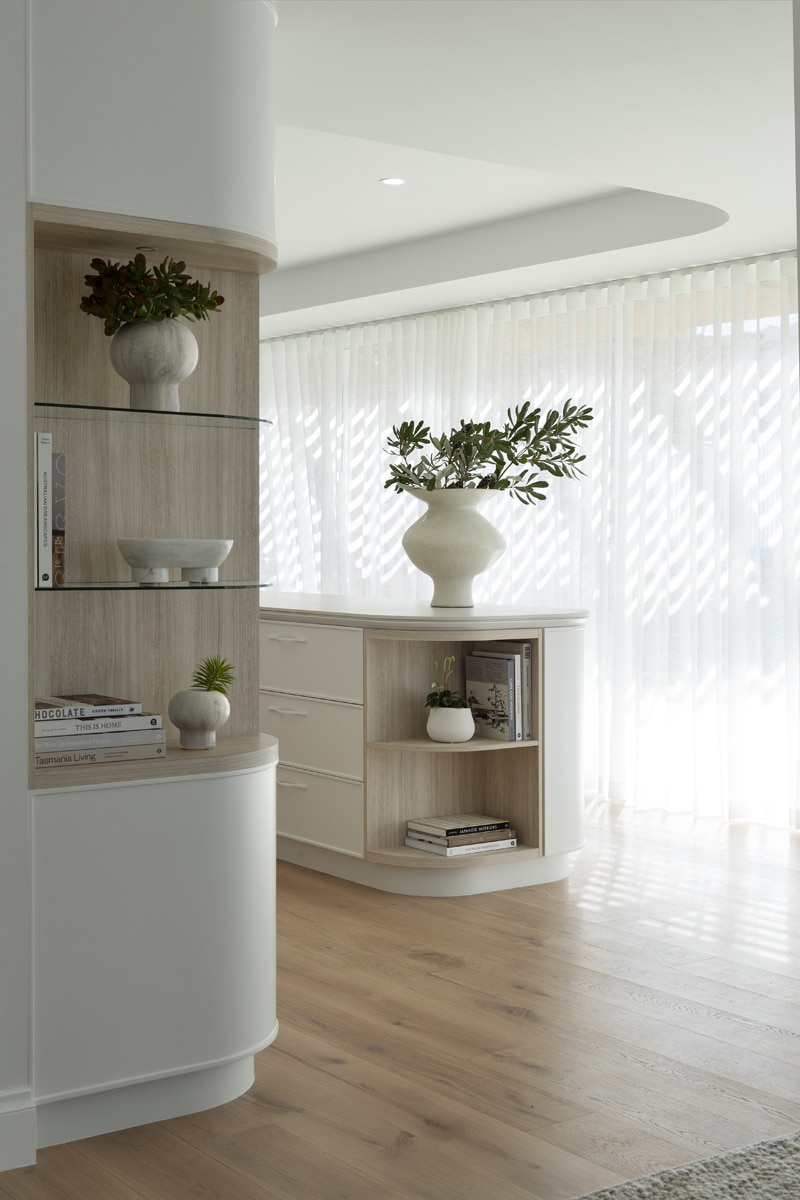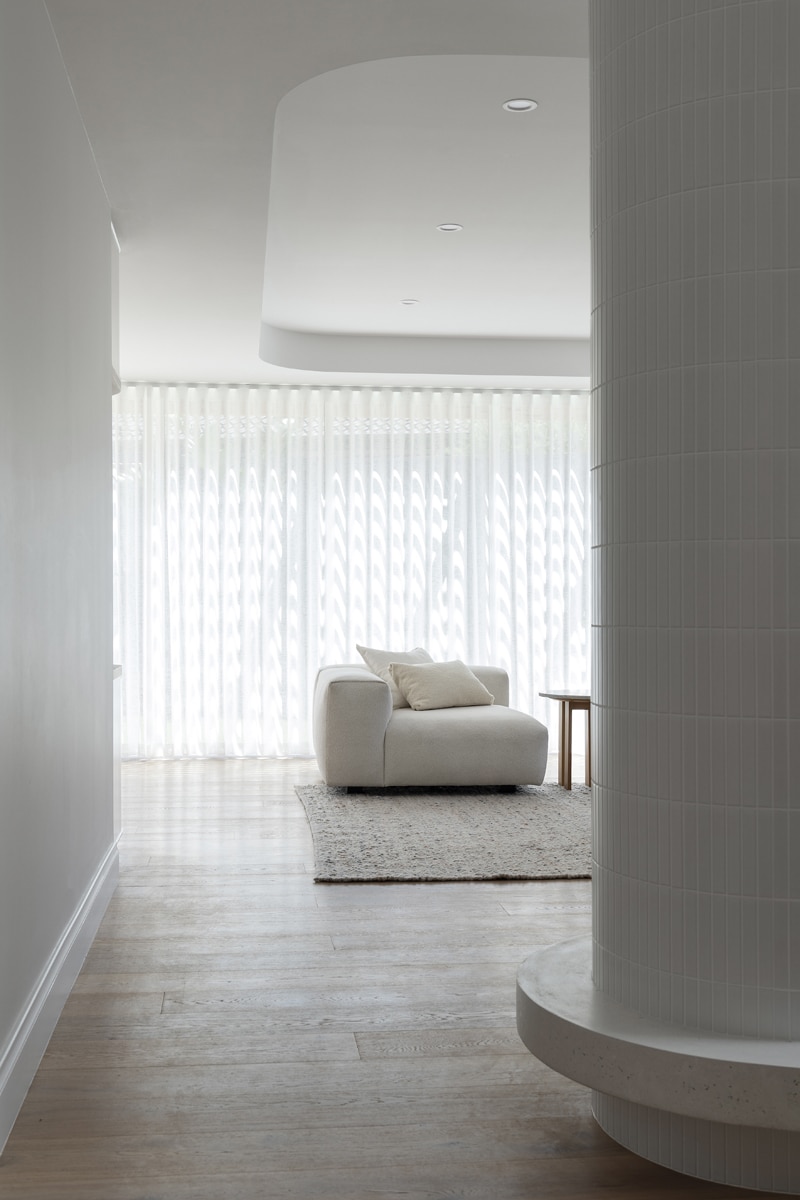 Bespoke Luxury Renovations
At Lux Interiors, we combine our depth of knowledge with our passion for our craft to create stunning luxury homes. We will closely collaborate with you through all aspects of your project, helping you realise your vision and see your ideas come to life. Our whole team follows the same guiding principles, giving you the professional service you deserve—and the end result that you dream of:
Care and Consideration
Throughout the complete design and renovation process, we're open and transparent with every communication. This starts from day one and continues until your project is complete—so whatever stage your project is at, you work with a team that conducts itself with honesty and integrity.
Professionalism
Throughout the complete design and renovation process, we're open and transparent with every communication. This starts from day one and continues until your project is complete—so whatever stage your project is at, you work with a team that conducts itself with honesty and integrity.
Innovation
As Perth's leading home renovation specialists, our designers and renovators push each other to exceed our client's expectations on every project. We pursue innovation through creative design and construction, delivering projects that seamlessly marry form with function—allowing us to achieve the outcome you and your family desire.
Sophistication
We're driven by the ambition to achieve sophisticated, timeless designs—and we do so by balancing simplicity with intricate, beautiful detail. This means we can turn even the most functional room into a space with breathtaking style.
Award-Winning
Not only is Lux Interiors recognised across Perth for designing and renovating beautiful spaces, but also for our dedication to first-class customer service. We have received numerous industry awards, highlighting how we hold the experience of our clients to as much importance as the quality of our renovation work.
Interior Design
If you're looking to breathe new life into your home, an interior design refresh is a perfect place to start. Whatever your vision, our luxury interior designers deliver beautiful, innovative home designs that harmoniously connect you to your space—blending enduring style with incredible functionality.
Home Renovations
A home renovation from Lux Interiors can bring your vision to life. Through close collaboration and shared inspiration, our designers and renovators can make your existing space feel like a purpose-built new home, with all the details and finishes you'd find in the finest luxury homes.
Bathroom
Lux Interiors was initially formed as a renovation company solely focused on luxury bathroom design. Driven by our deep appreciation for timeless, sustainable design, our bathroom renovations give an impression of understated elegance—but a closer look will reveal how each space is comprised of intricate detail and quality workmanship. We understand that your bathroom is a private, intimate sanctuary, so our entire renovation process is personalised to your taste—and your budget.
Kitchen
Often the central gathering space, your kitchen sets a precedent for your home. Our luxury kitchen renovations blend striking detail with seamless functionality, delivering bespoke solutions to maximise the potential of your home. Whether you're entertaining guests, preparing a family meal, or just hanging out, we'll provide a centrepiece to be proud of.
See Our Portfolio
Lux Interiors is passionate about creating bespoke luxury home renovations to suit our client's desires. Tour our project portfolio below to discover some magnificent spaces we've delivered across Perth.