Luxurious Home Interior Designs
If you've been living in your own home for a while now, you may be thinking it's time to consider some design and layout changes. Perhaps your children are fully grown, and you need to renovate your home to make it more suitable for just the two of you. Maybe you love living close to beaches, cafes, family and friends, and can't bear the thought of moving, even though your home isn't quite fulfilling your needs anymore. Or you could simply be looking to freshen up your home and breathe new life into your living space. Whatever is motivating your desire for change, Lux Interiors can take your aspirations and turn them into a reality. We're Perth's leaders in luxury home renovations for bathrooms, kitchens and laundries, and are dedicated to creating beautiful spaces that work for you. As award-winning designers and builders, we're able to explore every possibility and fully realise the potential of your home.
Lux Interiors Home Renovations
There is no other home renovation experience in Perth that is quite like what we offer at Lux Interiors. Our in-depth knowledge combined with our methodical approach allows us to efficiently design and build stunning spaces. From our initial meeting with you, it generally takes only three months to reach completion of your project, during which we can renovate up to three rooms within a four-week period.
No matter the scale of your renovation, your project will always commence with the design phase. Our designers will visit your home to experience your space firsthand and discover your vision. Once we have gained a thorough understanding of what you would like to achieve, our designers will share what they have learned with our building team.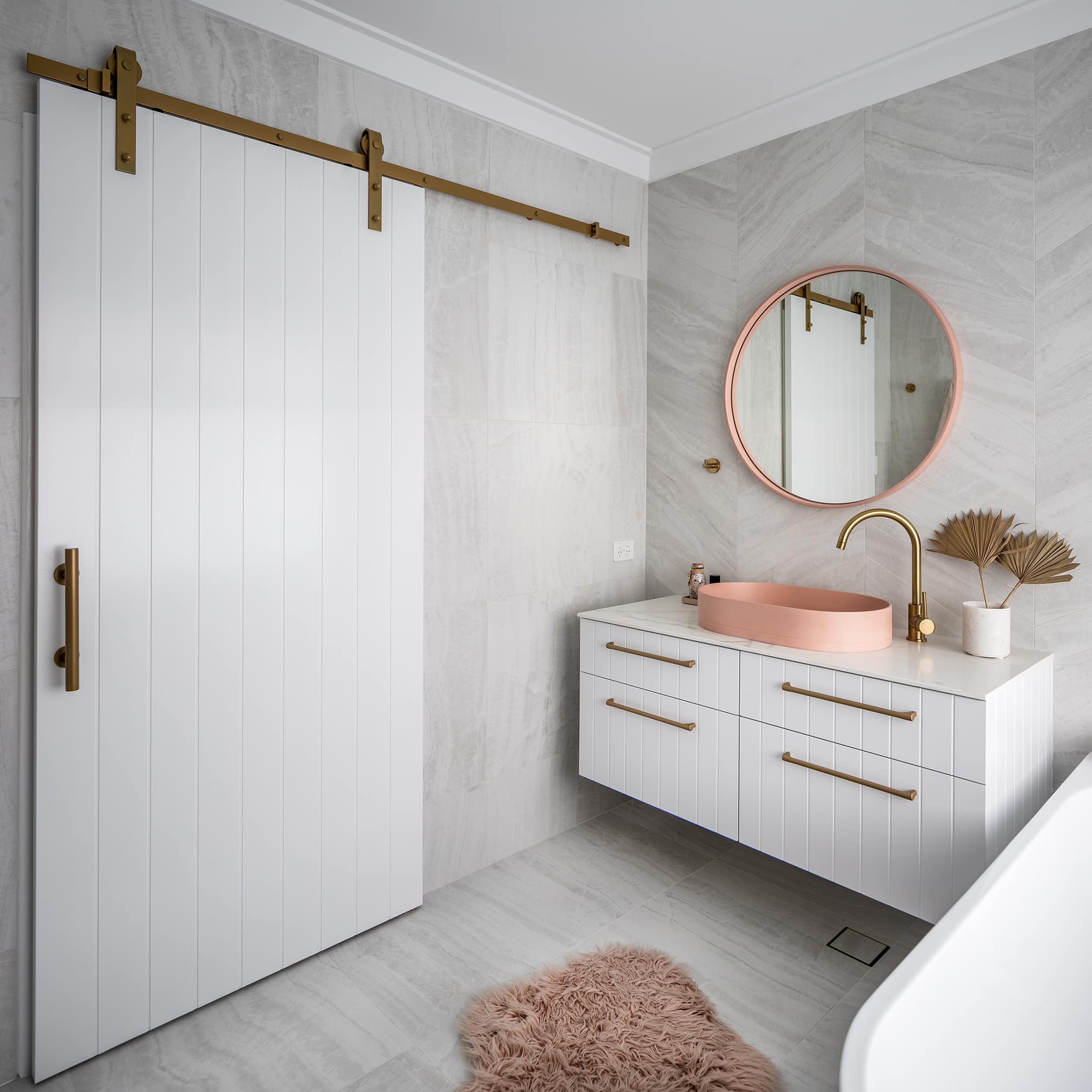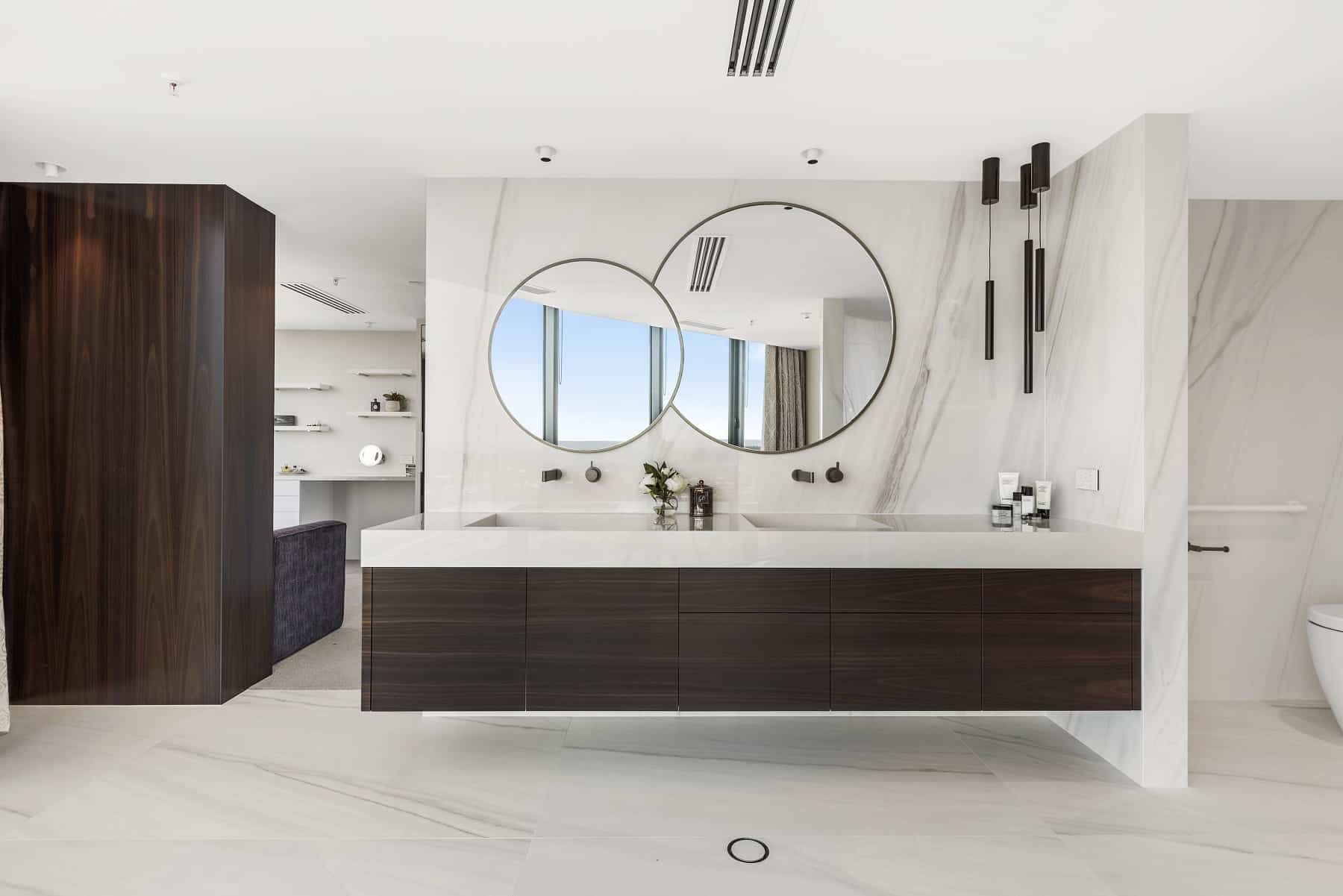 Our Designers & Builders Work In Harmony
Together, our designers and builders will explore creative ideas and conceptualise practical solutions until they are completely satisfied with the proposed renovation. As one of the only companies in Perth with in-house design and building specialists, we're able to make changes to your home that others would consider to be impossible. We're also fully licensed builders, which means we have the capability to undertake significant structural changes to your home, such as the removal of walls. There are many Perth builders working within home renovations that lack these qualifications and are limited in what they can do for you.
Our Renovation Process
initial design consultation and site measure
Our expert designers will organise a time to come out to your home, where they are best able to evaluate your space with the eye of experience. Your ideas and goals for your home renovation will be discussed. Kitchens will be explored, bathrooms studied, and laundries inspected. Our designers will help you get the most from your space and recommend ideas. They can help you find ways to obtain more space for your growing family, or impress guests when entertaining. Whatever your goals, you can trust that our designers have the experience to create a stunning design that results in an inspiring final renovation.
Lux Interiors stands apart from other design services by also being licensed builders. This means when we look at your space and start creating ideas, we understand which walls can move and where windows can be placed. This means we can incorporate these elements into your project time frame and into your budget.
 The Proposal
Our team will then present you with a proposal for your renovation that outlines the scope of work and price for the design phase based on your brief. We pride ourselves on being completely upfront and transparent with all our clients to ensure you'll know exactly what to expect. As soon as we receive your approval of our proposal, we can commence the design phase.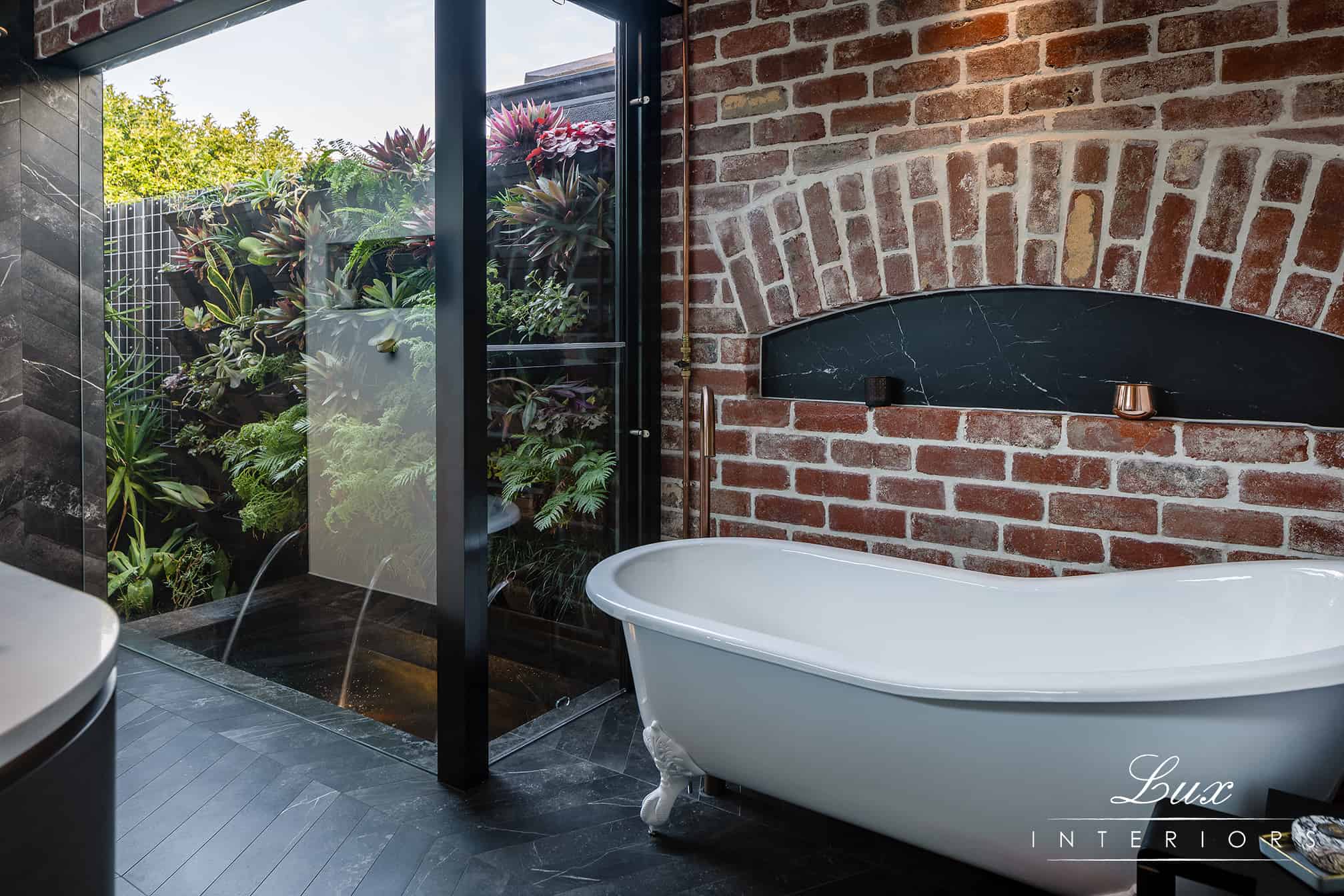 design phase
Once the proposal is approved, our team gets hard at work towards your luxury renovation. Our designers combine your inspiration and goals into a bespoke project plan based on your space and the initial consultation. We provide both preliminary design plans and full working drawings, depending on your needs. A design from Lux Interiors is not only luxurious but meticulous as well. Full working drawings will include each step of the project, including materials to be sourced, and construction details. Detailed drawings will be provided, as well as 3D photorealistic images of your future space. Our drawings will help you understand exactly what to expect when you take on this project, based on your space, access to the site, and any unique materials or custom pieces that will need to be arranged. Based on the completed design, an accurate and itemised construction price will be provided.
Building Phase
Over the course of the building process, you're more than welcome to go travelling, or if you prefer, you can always remain at home. If you choose the latter option, we will do everything in our power to make your daily life as comfortable as possible while the renovation is underway. For bathroom renovations, we are able to supply portable ensuites for your convenience. Whether you're at home or abroad, we will communicate with you regularly and provide you with access to an app that allows you to receive real time updates on your project.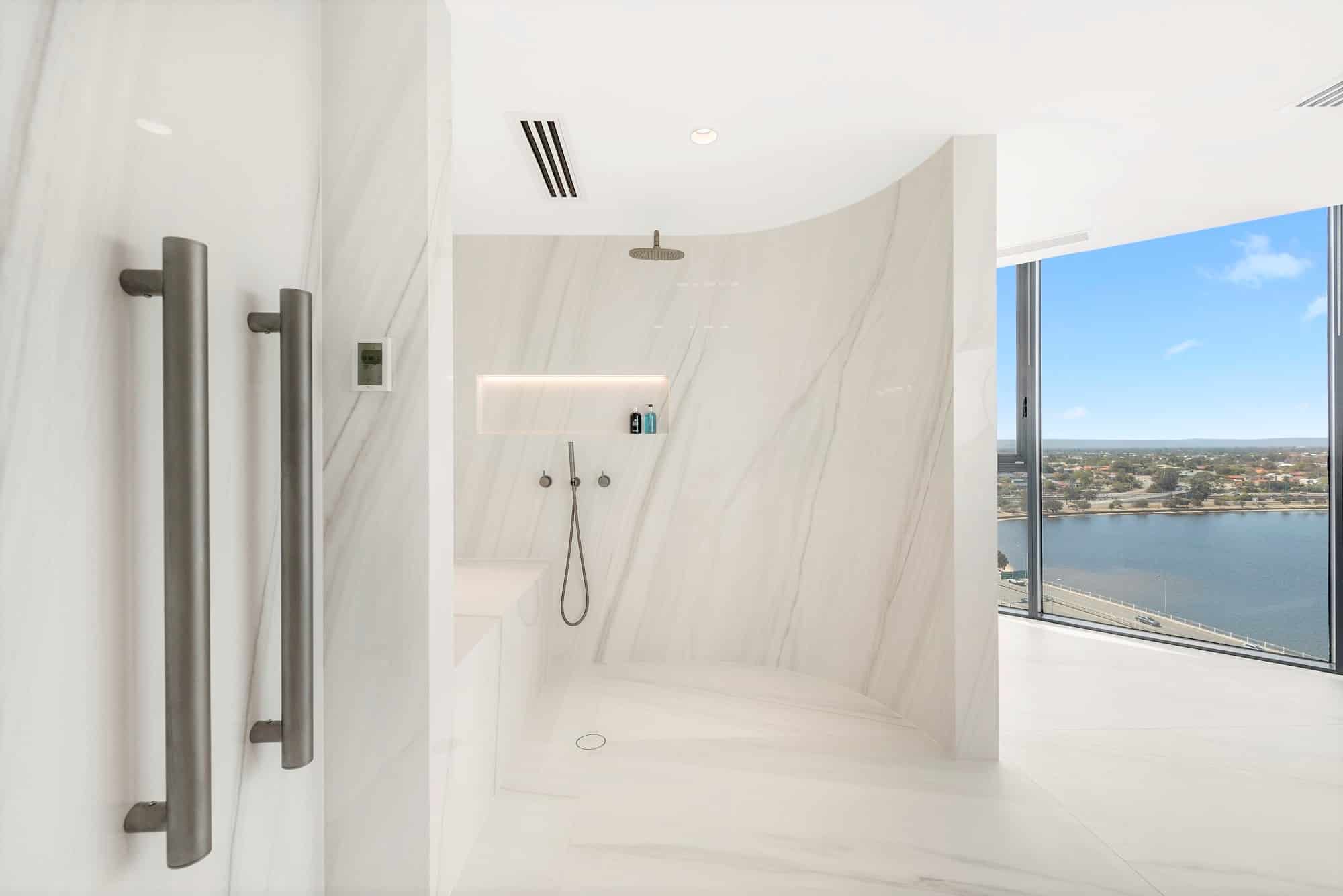 The Finishing Touches
We refuse to settle for anything less than perfection and will go to great lengths to ensure your home is presented to you in an impeccable condition at the completion of your renovation. Our workmanship is covered by a 10.5 year structural warranty, which is the longest guarantee you can obtain on residential construction in Australia, with the standard time period being 7 years.