INTERIOR & EXTERIOR HOME RENOVATION
The Palm Bay renovation came about from an opportunity to create our own Lux Interiors spec home, something that has been a dream of ours for a while. A home that we have completely stripped back to it's frame, designed entirely right down to the finest of details, built new structures and installed all new cabinetry, fittings and fixtures. This home showcases our passion for our craft, transforming a dated run down house into a  purposeful, magnificent home that imparts joy. And for someone, it will become their own home. Palm Bay is currently on the market for sale, if you're interested in the listing details please head to Nathan Tonich Realmark.
If you're interested in renovating parts of your home or the giving it a full refresh like we have with Palm Bay, feel free to get in contact with us as we'd love to talk to you about your project and set up a consult.
Proudly furnished and styled by Loam.
Beautifully captured by Jody D'Arcy.
Featured in the Havenist.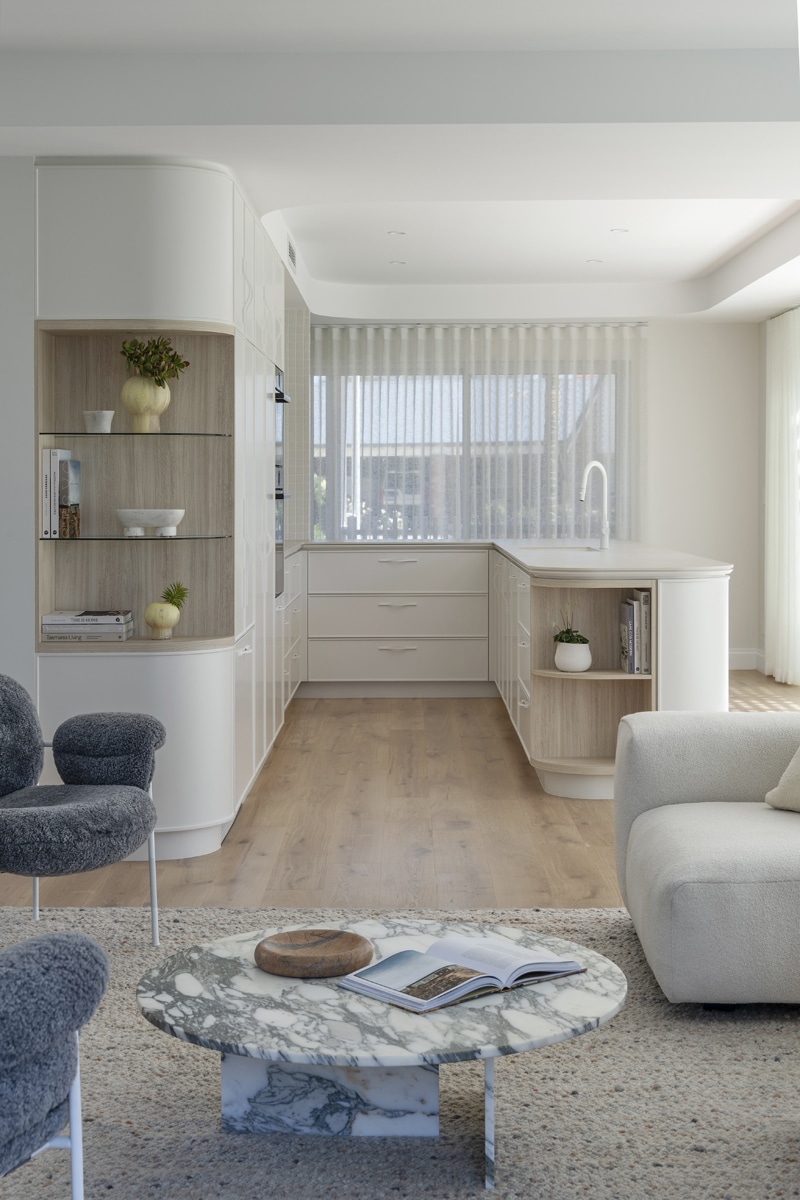 Before
Previously, this 80's home was dated and dysfunctional. The brick structure home featured curved archways and a curved staircase, however the rest of the home was in need of some love and a freshen up.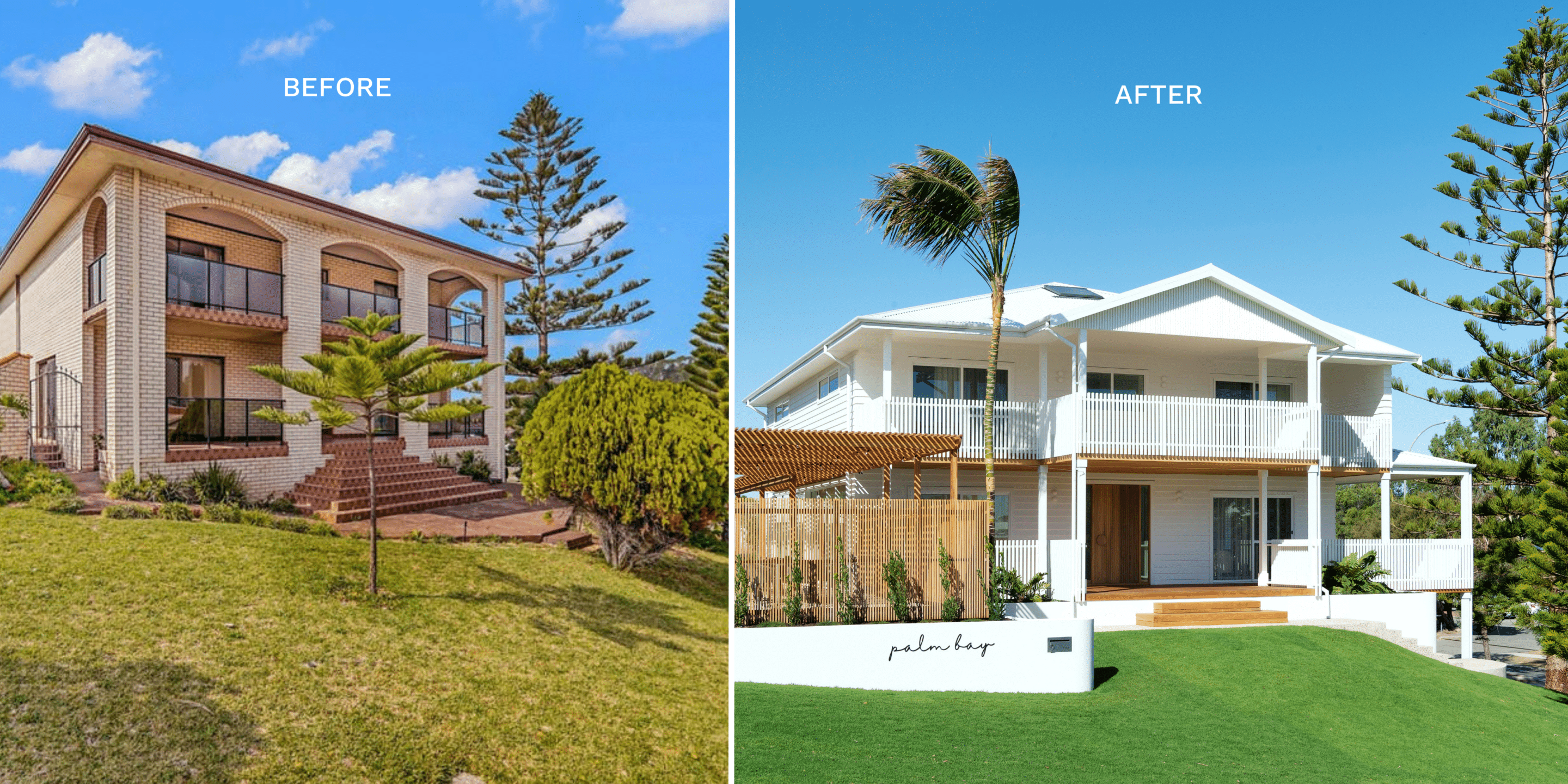 CURVES AHEAD
As soon as you walk up the porch you are met with a magnificent custom timber door which opens into the entrance way. The entrance void heads straight up through the second story to a circular sky light that beams down the curved staircase. We wanted to utilise elements from the original home where we could, so here the curved staircase and stone flooring is original which pairs well with the new timber flooring.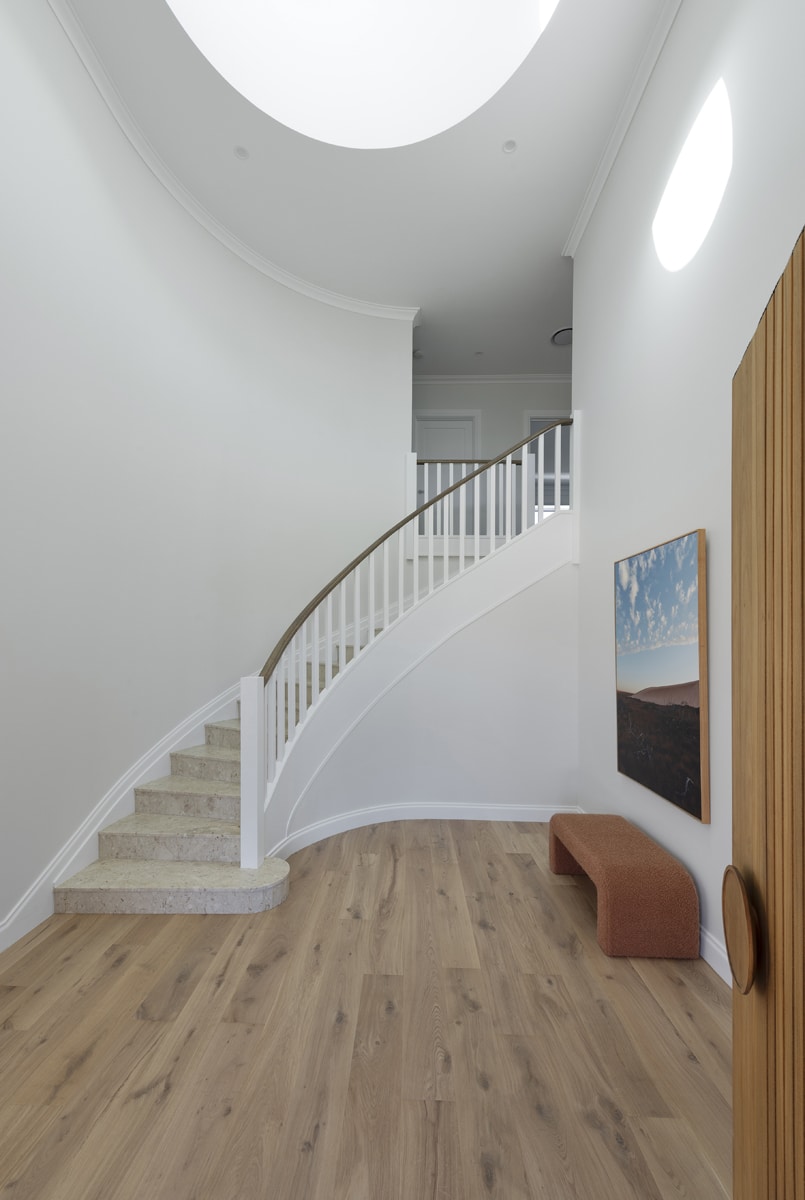 OPEN LIVING
From the entrance you're guided to the kitchen by a curved wall that meets the contemporary neutral toned space that hosts plenty of storage, integrated appliances and the perfect entertaining area that flows into the living, dining and outdoor areas.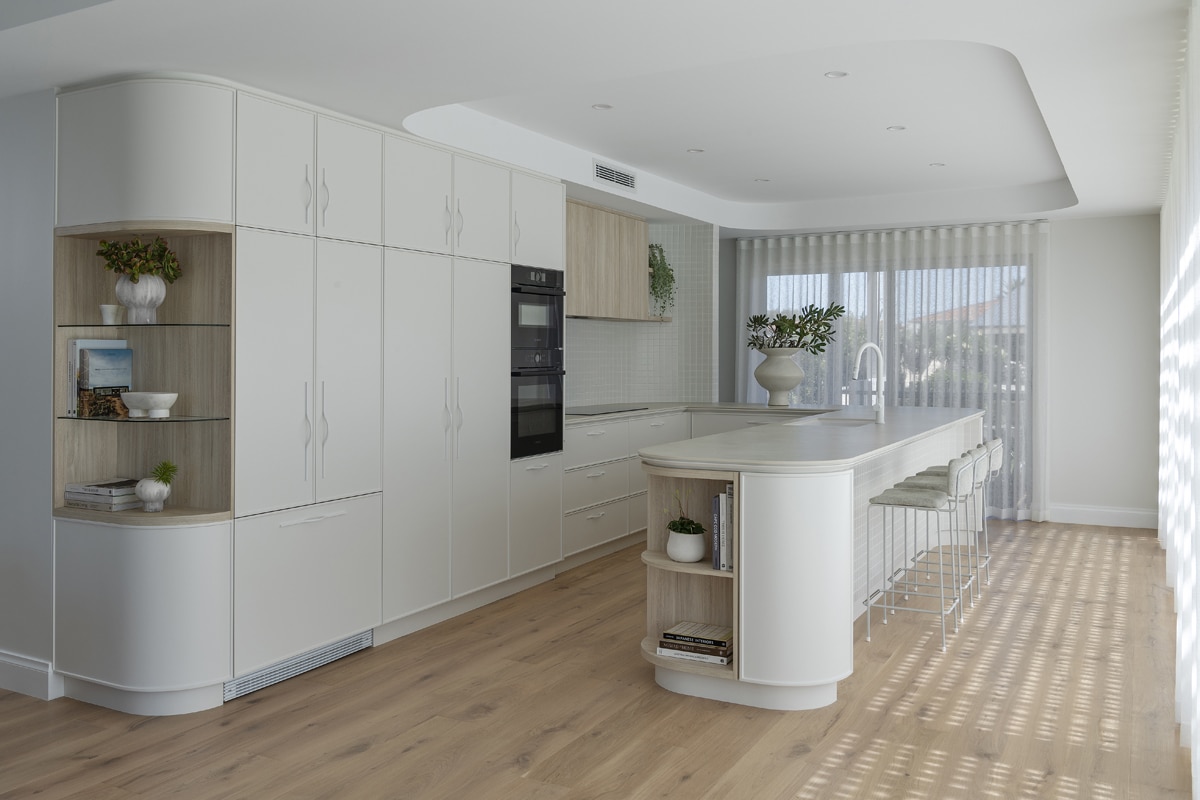 BATHROOMS
Within the home there are 4x bathrooms and 2x powder rooms, all sharing the contemporary coastal vibe, you'll see curved shower walls, hidden niches, round sky lights, custom vanities and plenty of storage. The image below is of the upstairs guest ensuite.