Perth's Luxury Kitchen Designers
Following the completion of many stunning kitchen renovations, Lux Interiors has established itself as Perth's leader in designing and building kitchens of the highest quality. As we are both designers and builders, we have the capability to envision and implement the most creative and complex kitchen renovation ideas. Unlike many others who specialise in only one of these areas, we are able to explore the full potential of any given space. Our innovative kitchen designs blend functionality with striking design elements to create a bespoke solution for you and your home.
The Importance of Kitchen Design & Layout
While your kitchen exists for a functional purpose, it must be designed with more than its accessibility in mind. Another key consideration is how it will impact the overall aesthetic of your home. Modern home designs continue to favour open plan living and aim to seamlessly integrate the kitchen with other spaces that comprise the main living area. Whether you're entertaining, or simply preparing an evening meal and discussing the events of the day, your kitchen will often become the centrepiece of your home. Your kitchen design needs to make the right statement, and either complement your existing décor or lead the way into refreshing the look and feel of your entire living space. Its colours, textures and use of the space will ultimately define the mood and style of your home as a whole.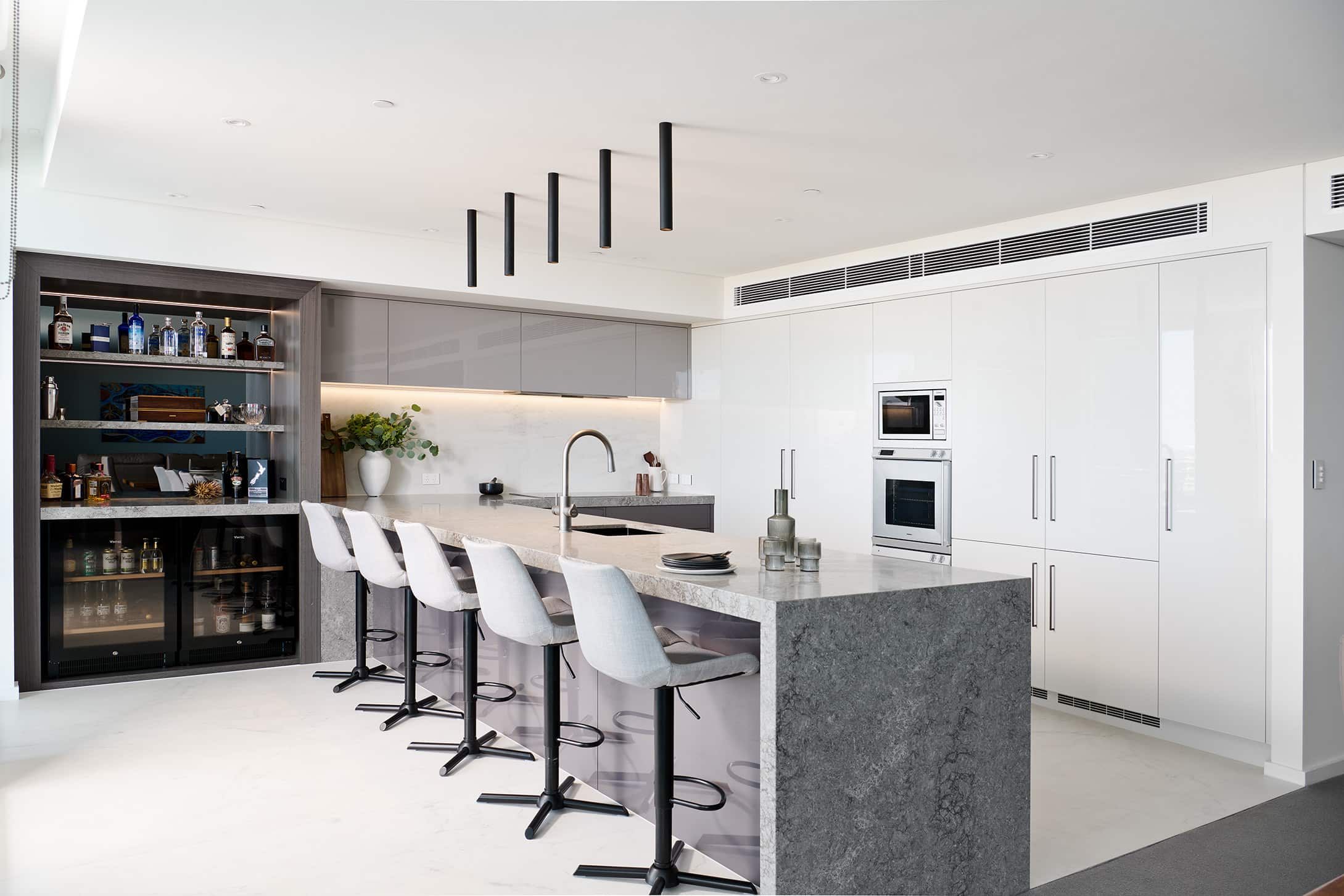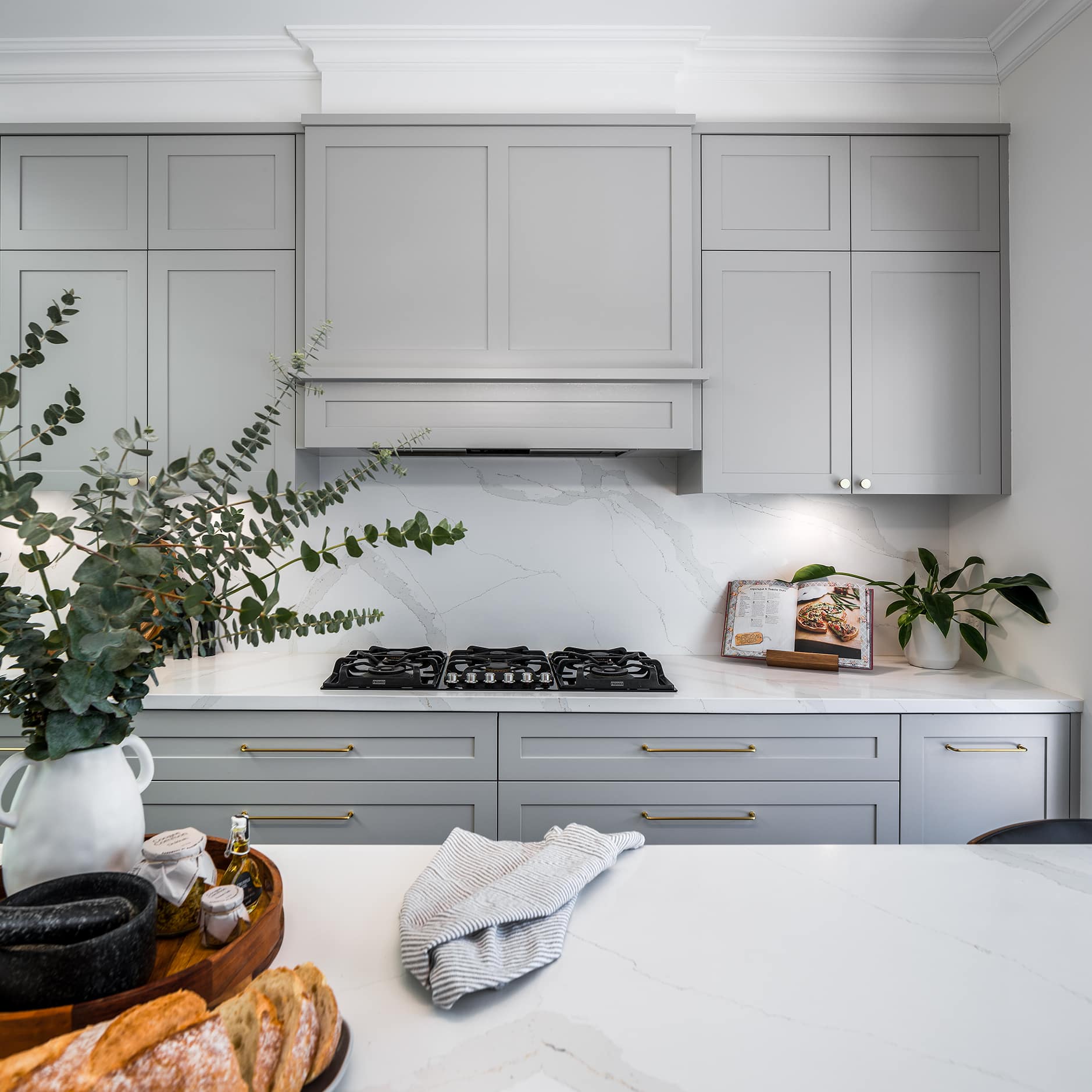 Why Choose Us For Your Kitchen Renovation?
For us, each kitchen renovation we undertake is so much more than a business transaction. We genuinely enjoy working with our clients and appreciate the opportunity to apply our craftsmanship to the creation of beautiful spaces. We deeply admire interior design that is comprised of intricate detail and take great satisfaction in honing the detail of a design until it is finished to perfection.
Our dedication to our craft is backed by our award-winning commitment to customer service. We conduct ourselves with utmost professionalism throughout the entire duration of the renovation process and keep the lines of communication well and truly open. When it comes to the building phase, we handpick every single specialist and tradesperson working on your kitchen renovation project. We ensure that every person entering your home respects your space and works discretely to minimise disruptions to your daily life. What's more, we're a fully licensed and qualified builder with a 10.5 year structural warranty covering all of our workmanship, which is the longest warranty period you can obtain on home renovations in Australia.
Our Kitchen Design & Renovation Process
Each of our renovations begins with an initial consultation at your home. Our designers will review your existing kitchen and the space we have to work with as you share your vision for the transformation of your home. From there, our designers and builders will conceptualize your kitchen design, taking into consideration your usage and the potential of the space, as well as the wider impact of the design on your overall living area. Once we have explored every creative avenue, we will put together a proposal for you that will describe every attribute of your kitchen design. We'll specify the type as well as the cost of all lighting fixtures, benchtops, cabinets, appliances and more, so you'll have a thorough understanding of what your renovation will involve.
Following the approval of your proposal, we'll commence the building phase and offer you the option to temporarily leave the premises while we work or to remain at home. We pride ourselves on working efficiently to produce exceptional outcomes and can perform the entire renovation process from design to completion within six months.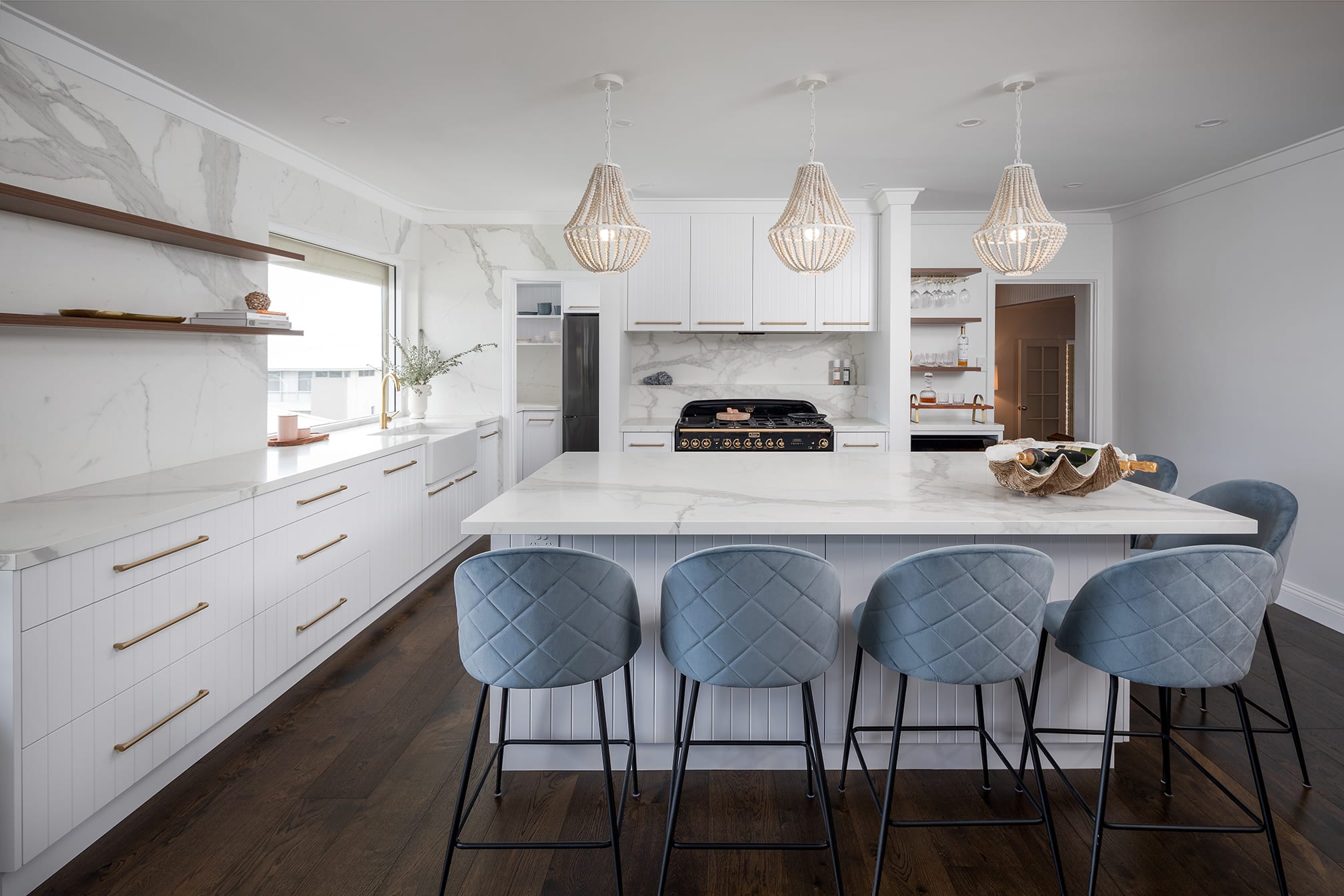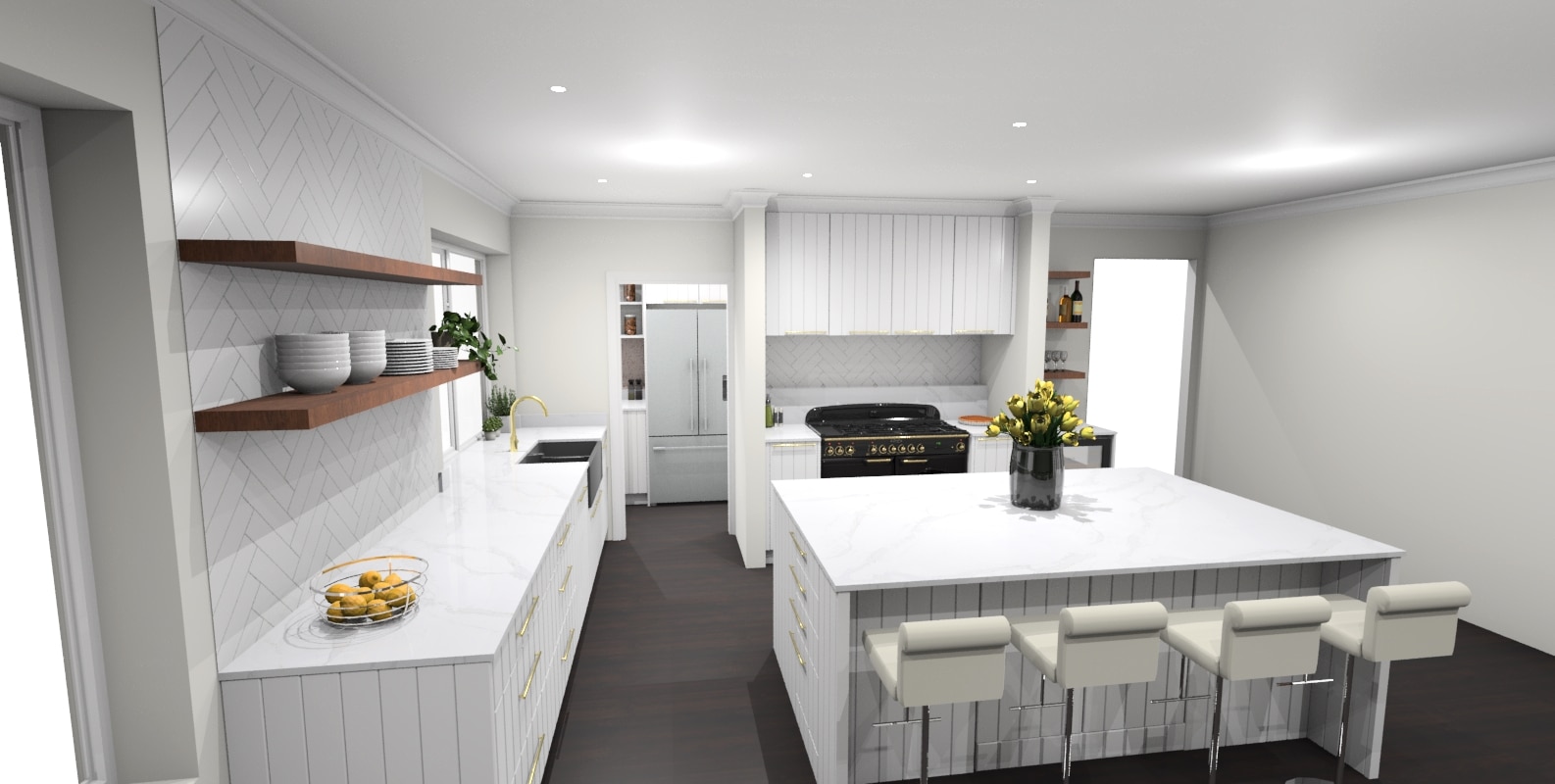 Bring the heart of the home to life
It can sometimes be hard to visualise your new kitchen layout and design. As an additional service, we can provide you with a 3D rendered image of your kitchen. You can then decide if you're happy with how your selections are working together, or to make any tweaks.
At Lux Interiors, our designers and builders will collaborate closely with you to achieve the outcome you desire. We possess a trusted network of suppliers and will be able to source materials of the highest standard to bring your vision for your kitchen to life.
See Our Kitchen Renovation Portfolio
GET IN TOUCH
If inspiration has come to you and you wish to renovate one or more rooms within your home, Lux Interiors is the company you should choose. Our experience and creativity as both designers and builders is unparalleled. For the opportunity to fulfil your vision, contact Lux Interiors today.