Lux Interiors was originally formed as a Perth based renovation company that solely focussed on designing and building luxury bathrooms. Our decision to specialise in bathrooms was driven by our deep appreciation for interior design that is deceptively simple. While our bathroom designs give the overall impression of understated elegance, a closer look will reveal the space is comprised of beautifully complex detail.
Over the years, our bathroom designs have won multiple prestigious awards and, more importantly, the satisfaction of our clients. Many of our early clients expressed admiration for the quality of our craftsmanship as well as our professionalism and asked us to return to their homes to transform other spaces. From there, Lux Interiors grew into the company it is today.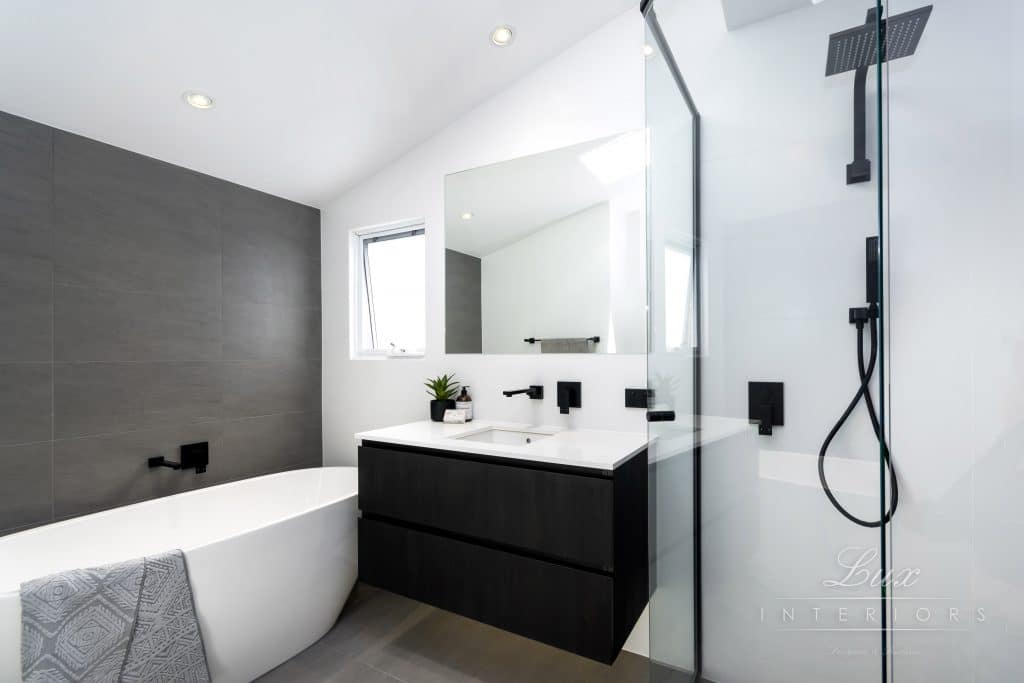 Our Approach To
Bathroom Design
There is a common misconception that bathrooms are purely a functional space. While it exists for routine usage, we see it as so much more than a practicality. Your bathroom is a place in your home that you visit every day to relax, rejuvenate and restore. Each morning it's the space where you prepare for the day ahead, and each evening you go there to perform rituals that will allow you to unwind before going off to bed. While the space must be able to work with you and complement how you wish to use it, we believe it should also be a thing of beauty.
Our Bathroom Renovation
Process
Your bathroom is such an intimate space, so the renovation process needs to be a highly personalised experience. At Lux Interiors, we'll ensure that each step of your renovation journey is thoughtfully carried out. We work closely with you from the initial design consultation right through to completion of the build in order to attain the perfect outcome for you and your home.
As every space and every client is unlike any other, our bathroom renovations vary from project to project. Once we have learned what you would like to achieve from your renovation, our designers and builders will put together a comprehensive proposal. Your proposal will outline all that is required to bring your design to life and will attribute a cost to every single element, so you'll know exactly what your renovation will entail.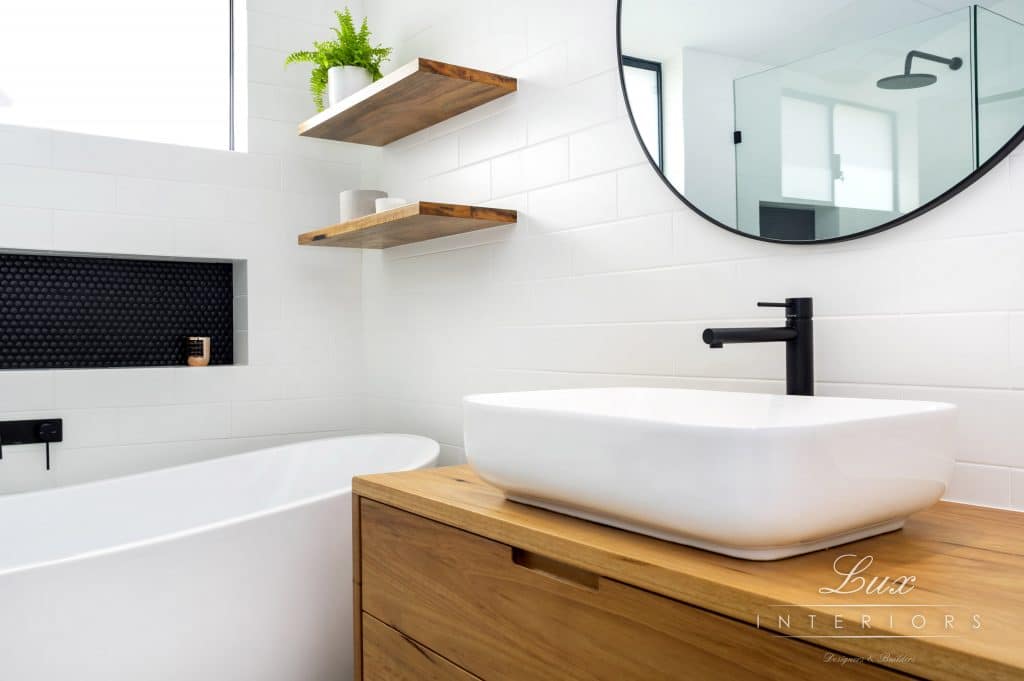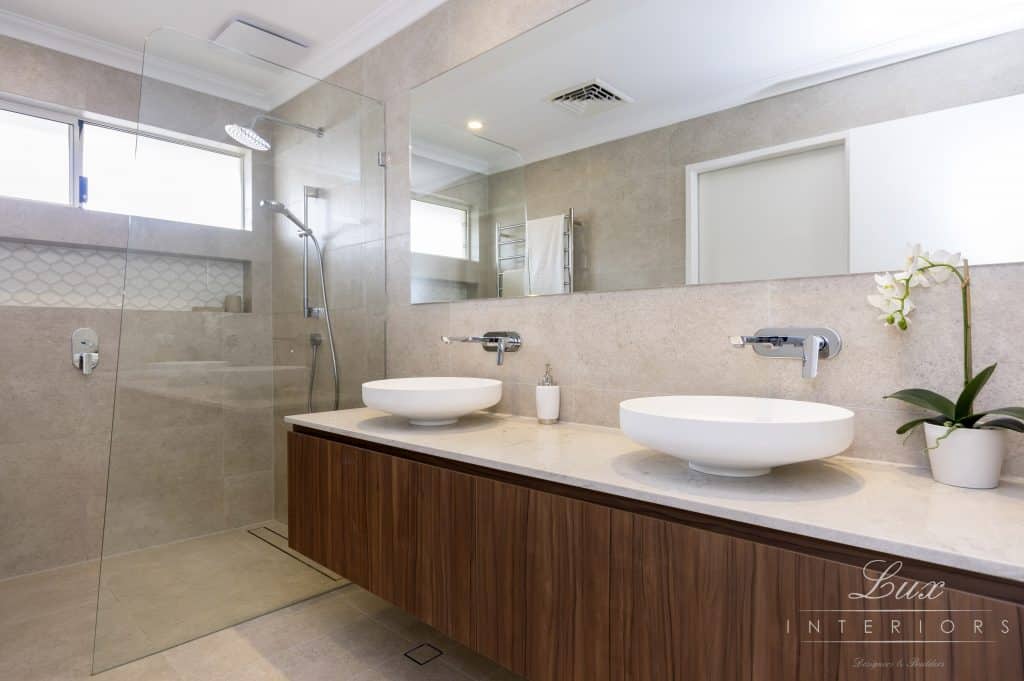 What makes
us

different?

What sets Lux Interiors apart from others offering bathroom renovations in Perth is our ability to both design and build. Our highly experienced team is comprised of creative designers and qualified builders who work together to devise innovative solutions. We believe that when there's a will, there's a way, and we will always find a way to make your vision a reality. Most companies will be unable to make such promises as they only possess one skillset or the other. It is our unique, collaborative approach that allows us to create truly inspiring bathroom designs.
Our Commitment To

You
Your experience throughout your bathroom renovation is as important to us as the quality of the finished product. We believe in open communication at all stages of the process and will provide you with an app that gives you real time updates on the status of your renovation. While we're on the premises, you can choose to leave your home in our hands and take a holiday, but you also have the option to remain at home if you prefer. We're able to set up a portable en suite to allow you to continue your day to day life with minimal disruption. Our team of professionals will conduct all works as discretely as possible and will keep your home clean and tidy at all times.
If you would like to transform your bathroom into a stunning feature within your home, contact Lux Interiors today
See Our

Portfolio
Lux Interiors is passionate about creating premium renovations that are as luxurious as they are unique. Drawing inspiration from our extensive portfolio and see how we have created some of Perth's most exquisite spaces.
Contact Perth's
Interior Designers & Builders
If you would like to transform your bathroom into a stunning feature within your home, contact us today.