MID-CENTURY MODERN x CONTEMPORARY ENSUITE RENOVATION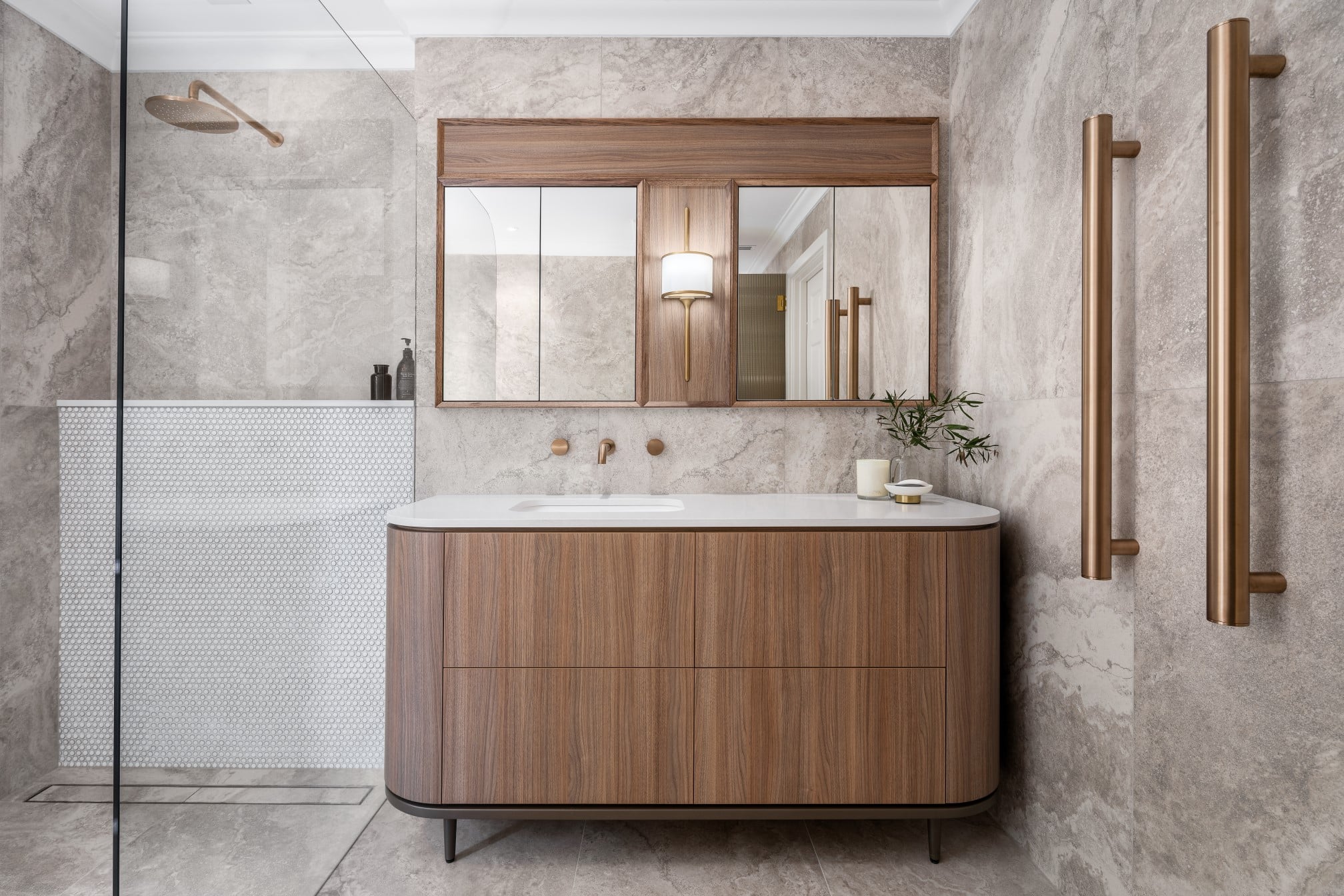 Client Brief
Our clients were after a user-friendly ensuite with increased storage that flows seamlessly. The space needed to be updated to a contemporary style with warm neutral tones that play within the mid-century modern era.
Requests:
Larger shower
Separate toilet room
Contemporary in style but still aligning with the traditional aspects of the home
Before
Previously, this bathroom was outdated, pokey, and dysfunctional. The large built-in corner spa took up a lot of usable space and was never used. Meanwhile, the enclosed shower was small and pokey. Although the vanity size was great, the storage options were basic and the basin was small.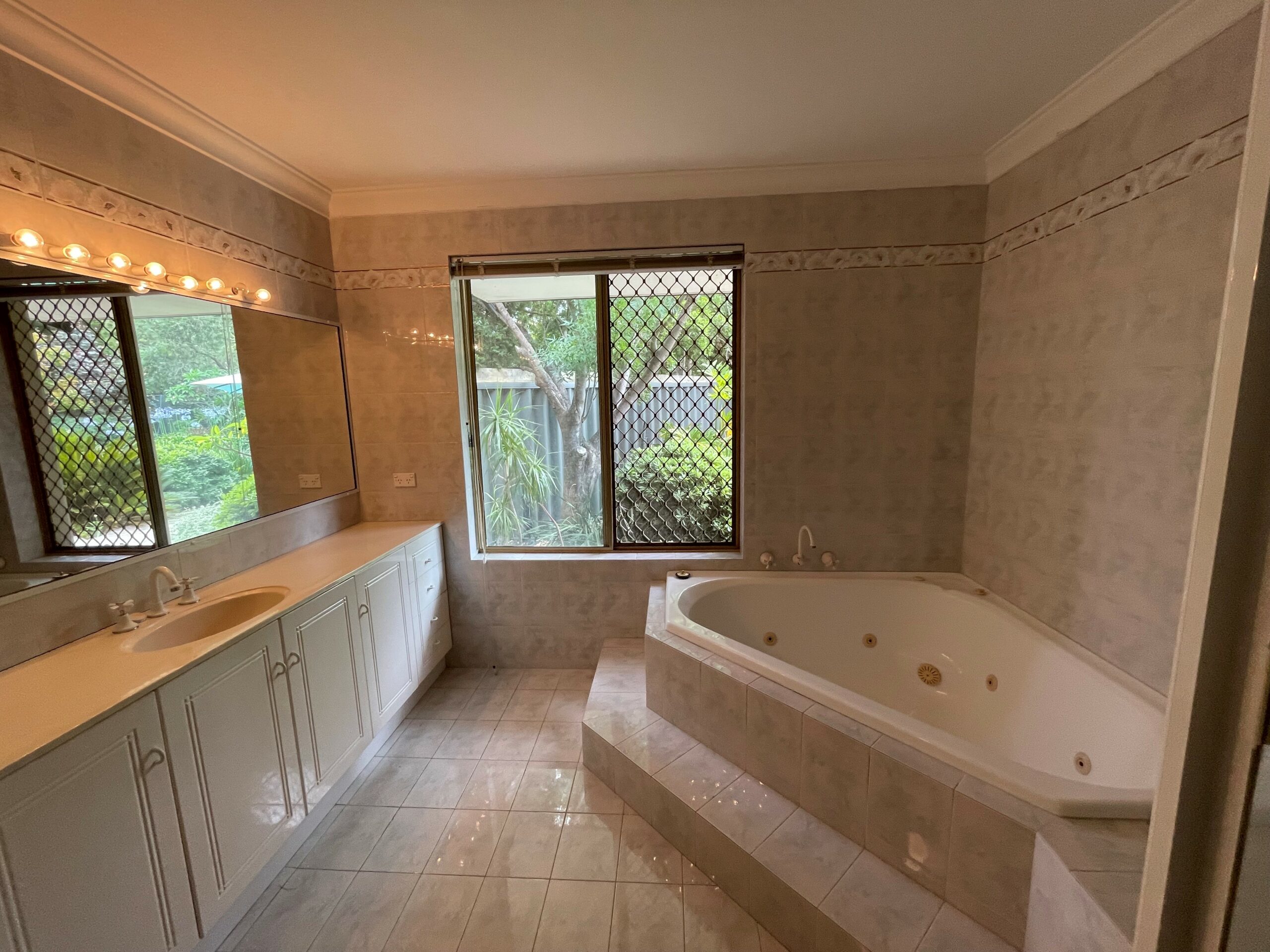 AFTER
Our design pairs the simplicity and minimalism of contemporary design with mid-century modern features. Transforming the outdated and underutilised ensuite into an elegant and contemporary functional space that flows seamlessly. We used warm neutral tones combined with subtle curves in the cabinetry, lighting and free-standing bath. The custom walnut cabinetry that we designed adds depth and helps ground the spaces, whilst the bronze hardware warms the space complementing the cabinetry, tiles, and lighting. We used stone look porcelain tiles that extend throughout from floor to ceiling with mitered exposed edges which makes the space feel larger.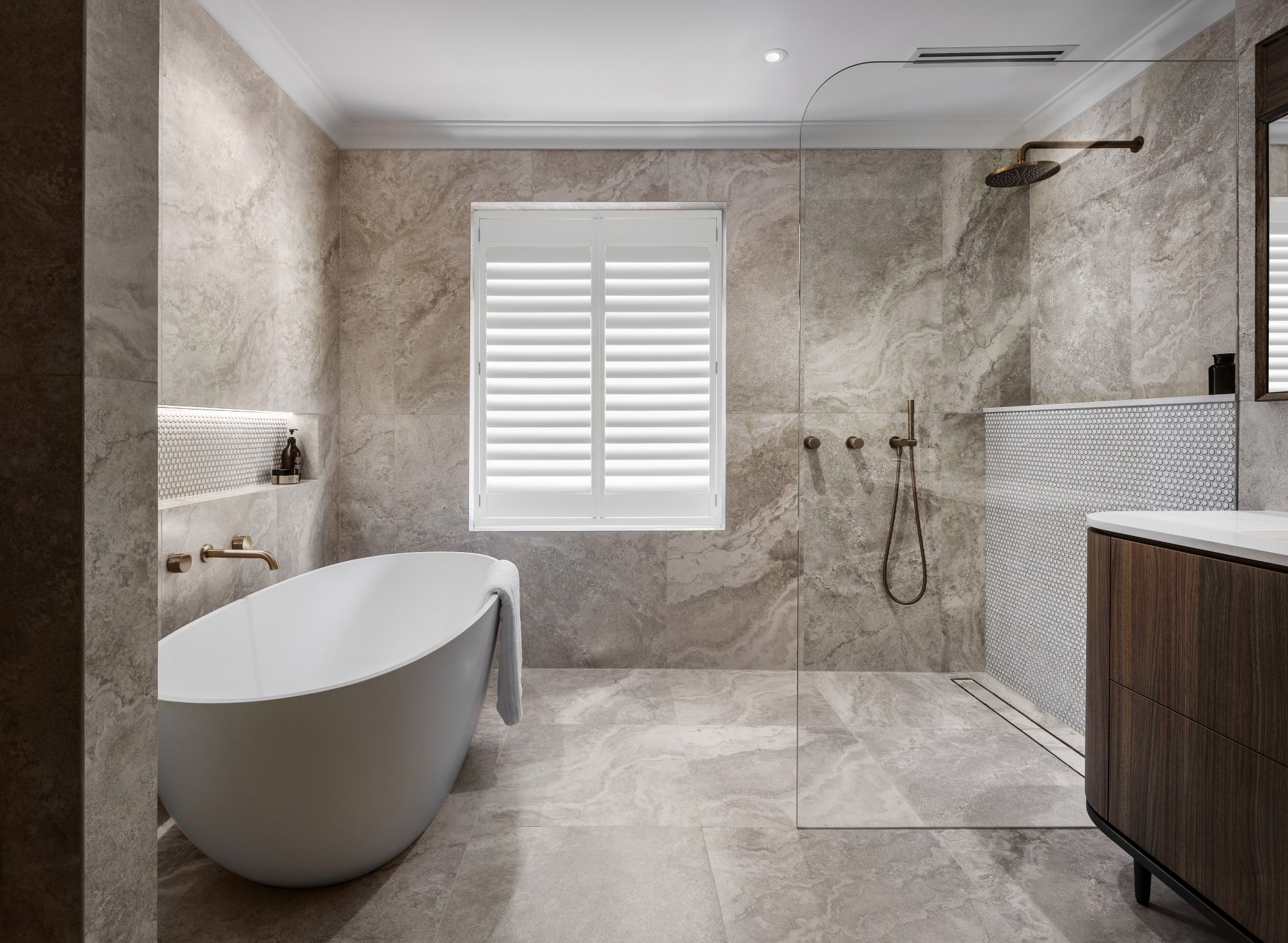 CUSTOM DESIGNED VANITY
As soon as you walk into this beautifully renovated ensuite, you melt into the warmth of the space, feeling calm and relaxed. Our custom walnut vanity was based on mid-century modern features with subtle curved edges, and seamless drawer fronts with a finger pull finished with an organic white Caesarstone benchtop. This is paired with custom mirrored cabinetry recessed into the wall. Our design features a symmetrically mirrored cabinet on each side with a centerpiece for the Mona brass feature light.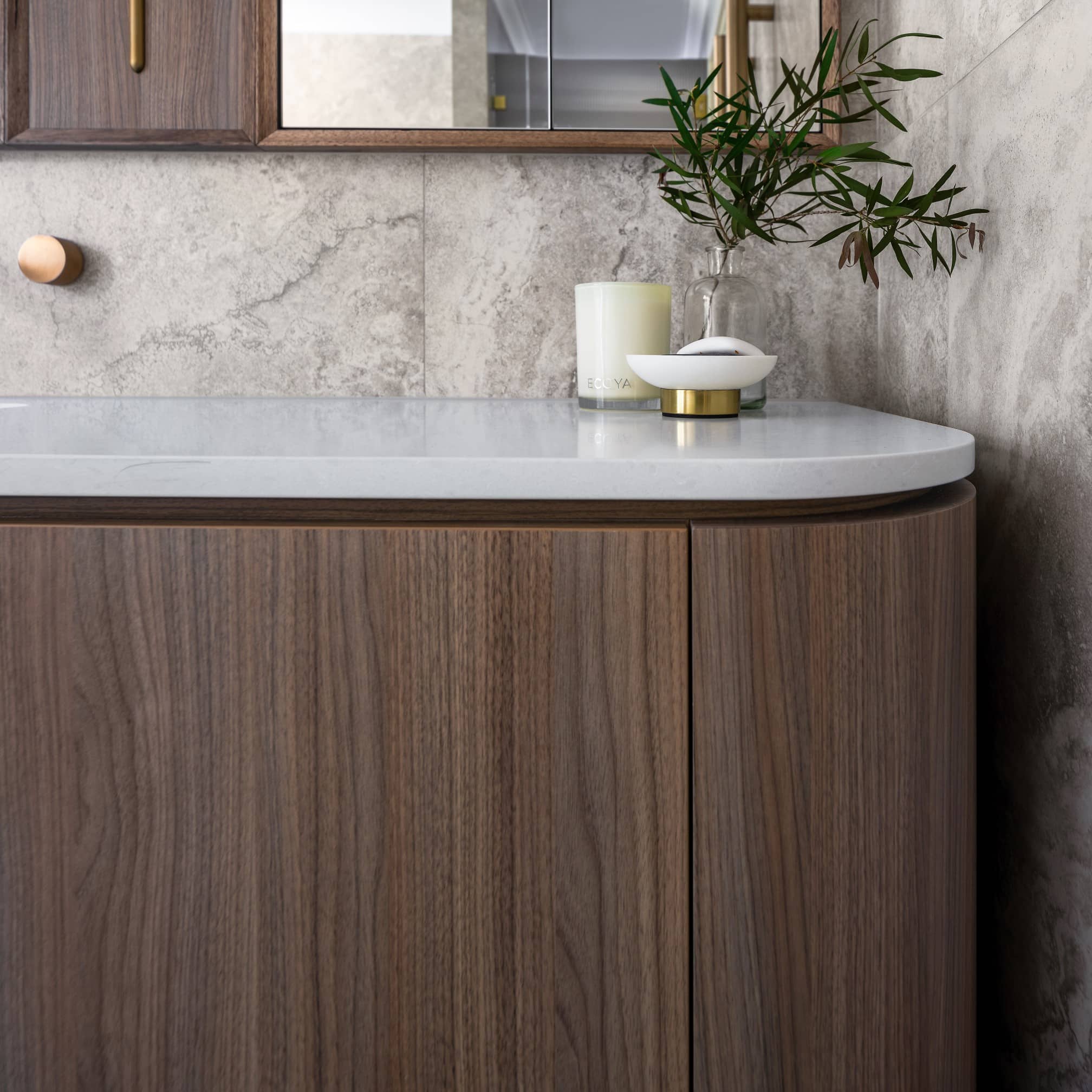 SPACE CREATION
To increase the space within the ensuite, the toilet door and wall above the doorframe were removed to enable the tiling from the bathroom to run seamlessly into the toilet enclosure. We used a bronze reeded frameless glass screen door to maintain privacy but still allow light to flow through. We designed two niches to be installed, one within the open shower and the second above the free-standing bath. Within the toilet enclosure we used an in-wall cistern toilet which meant we gained 600mm in space, improving the design and aesthetics of the space. This will also assist in ease of cleaning.