Mount Lawley Character Bathroom Renovation, PERTH WA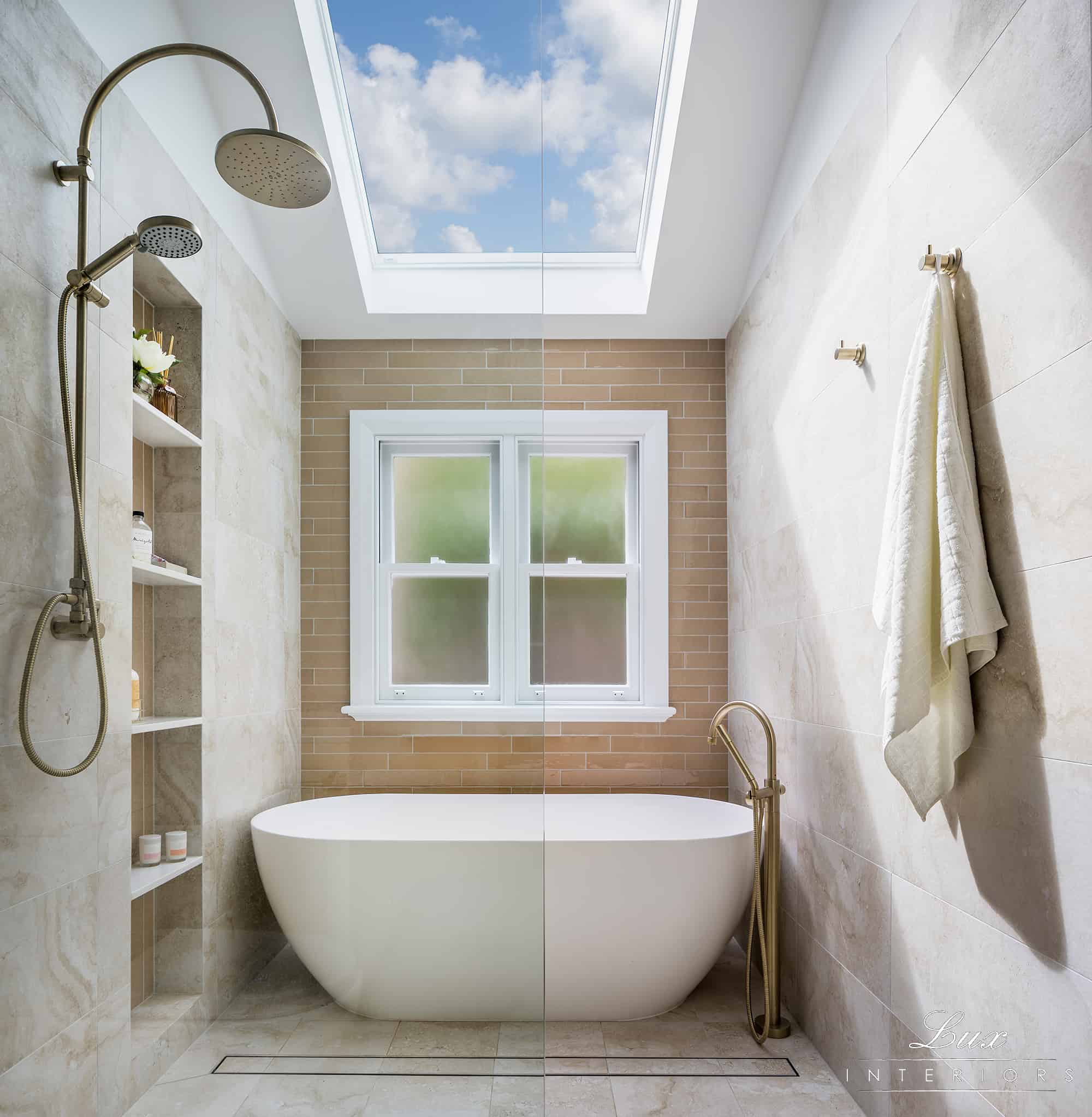 Client Brief
Our clients came to us wanting to update their bathroom to include a separate bath, shower, vanity and toilet. To meet their requirements an extension was required.
Requests:
A large open shower
A freestanding bath
Large double vanity with lots of storage
Keep toilet in the room
Lots of storage in the shower
Maintain character of home
Lots of natural light
Before
To meet the client requirements an extension was required. The designer was presented with a challenge, to maintain the character of the home whilst also modernising the room.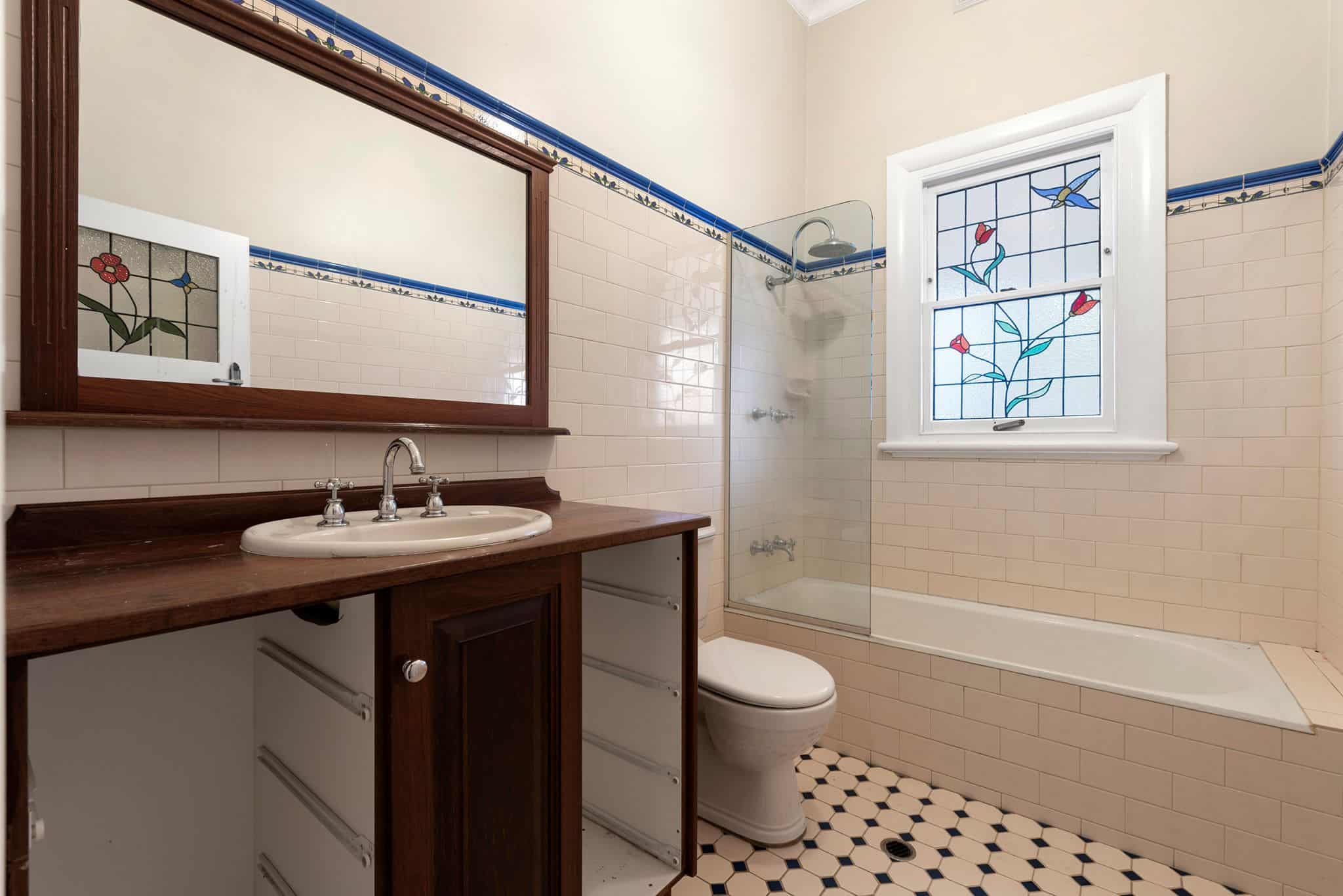 Space Creation
To meet the client requirements of a separate freestanding bath, large open shower, toilet and double vanity an extension was required. We extended this Mount Lawley bathroom out onto an un-used portion of the verandah to gain an extra 2m internal bathroom space.
The new layout is both functional and versatile with a wet area for shower and freestanding bath separated from the vanity and toilet.
A large wall recess in the shower provides storage that avoids protruding into the internal shower space like a shelf would. This recess is divided by stone shelves for an abundance of storage.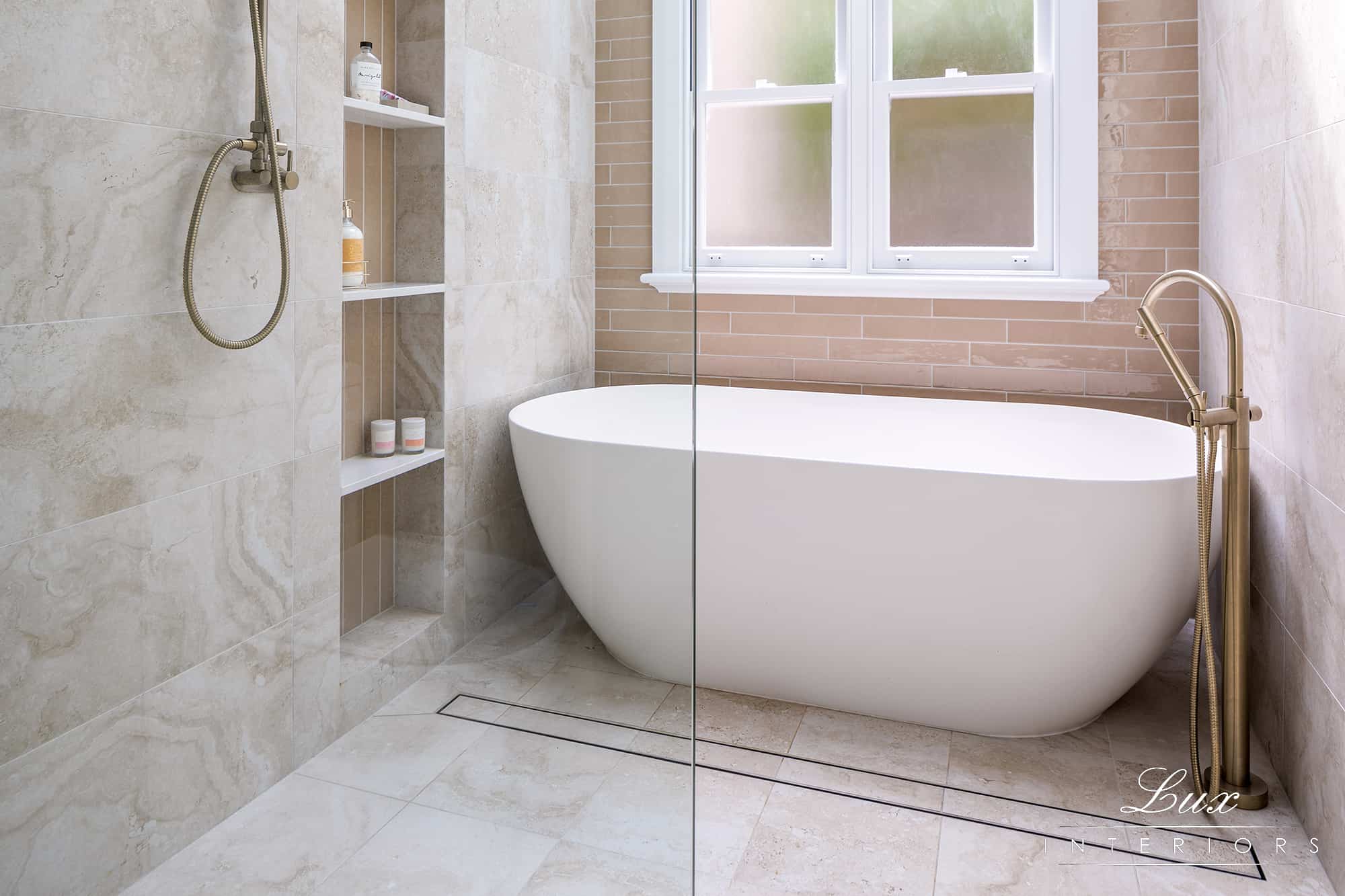 NATURAL LIGHT
High quality finishes combine with a traditional design to create a space that maintains the traditional beauty of the home. Travertine look tiles, creams and off whites bring a warmth into the space. A generous amount of natural light immerses the space through a statement velux skylight above the shower and bath.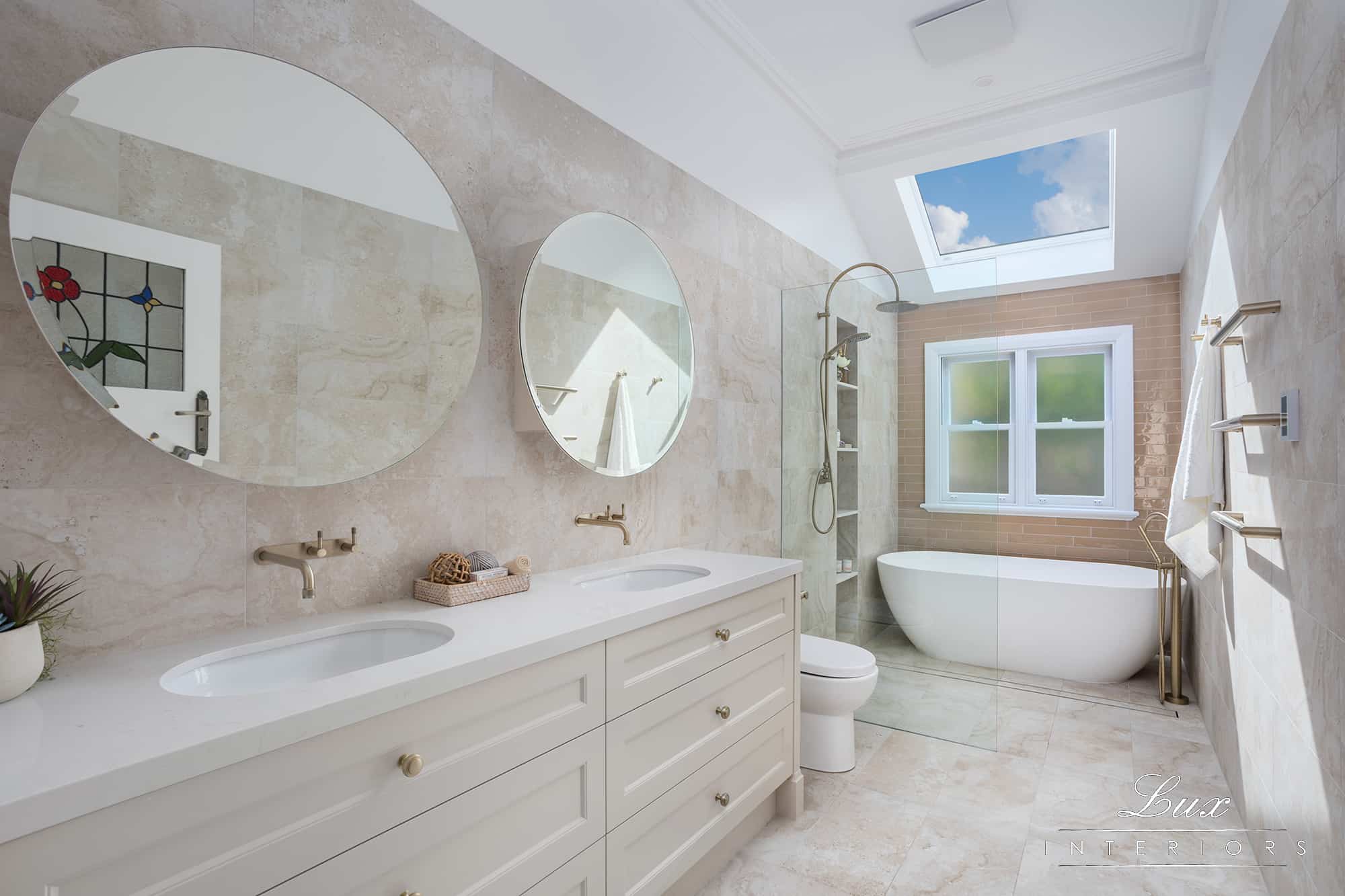 TRADITIONAL CHARACTER
The large vanity design includes a proud kicker, shaker profiled drawers, and knob handles that cohesively capture the traditional style of this Mount Lawley home. Round mirrored cabinets provide extra storage whilst complementing the round design of all specified fixtures and fittings.