Attadale Home Renovation, Perth WA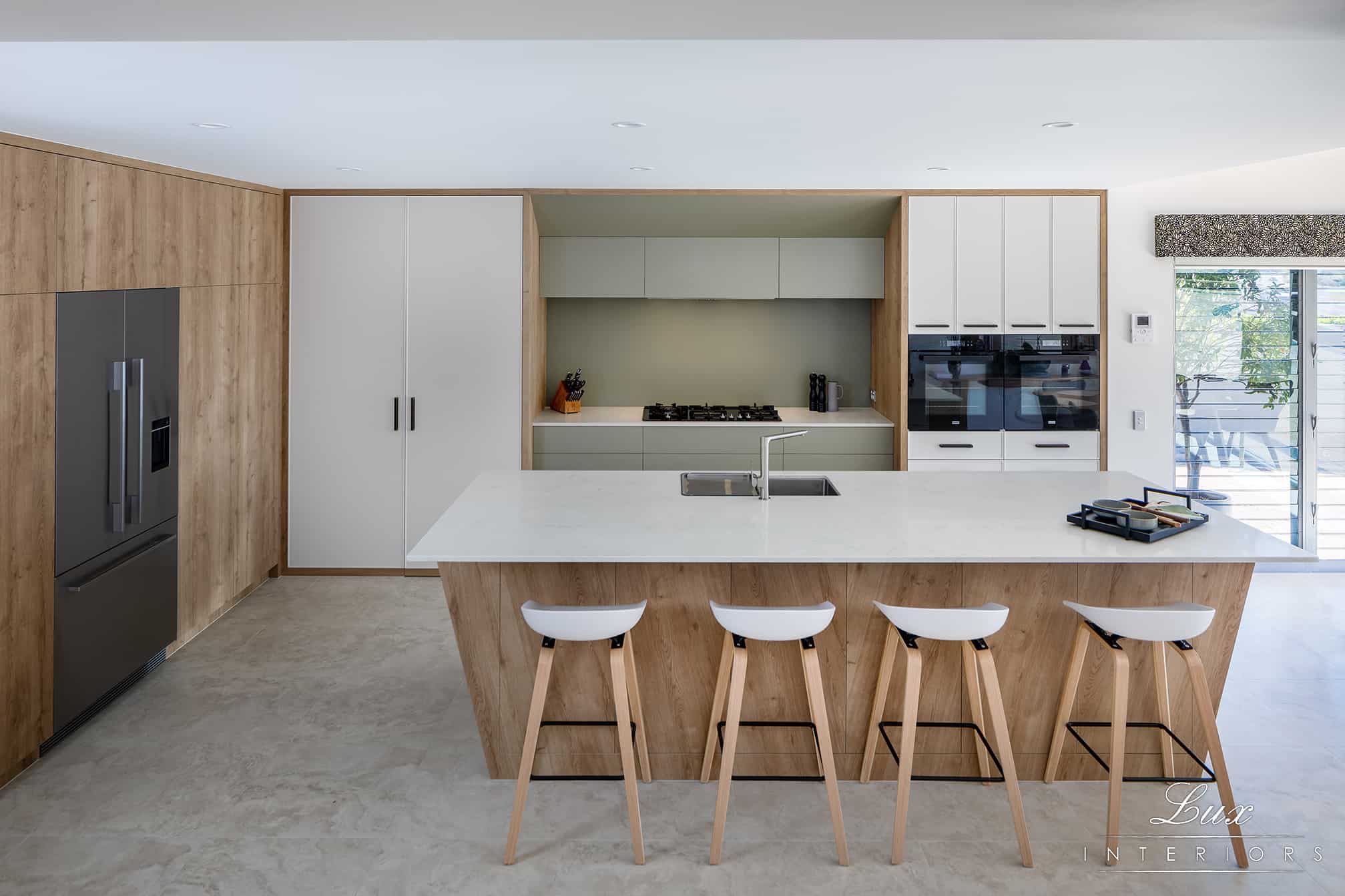 Client Brief
Our clients came to us wanting a more functional kitchen that allowed them to entertain whilst prepping a meal.
Requests:
Utilise all available space
Make the kitchen feel more cohesive with the home and less secluded
Create a communal space
The style is to match the houses current interior
Unique design with lots of subtle design features
Breakfast bar for grandkids
Lots of storage
Before
Previously this Attadale kitchen was closed off from the living and formal dining areas. With a wall dividing the hallway and formal dining, the layout didn't utilise all available space and felt secluded from the rest of the house.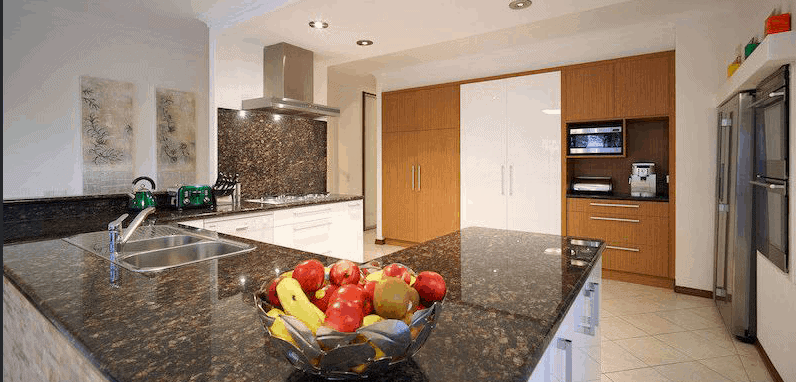 Space Creation
In our design we have opened up the space by creating a larger opening in the dividing wall and relocating the kitchen to the back wall. To achieve this new location the unused external sliding door needed to be removed. By flipping the kitchen to face the living area it has created an open, inviting and communal space.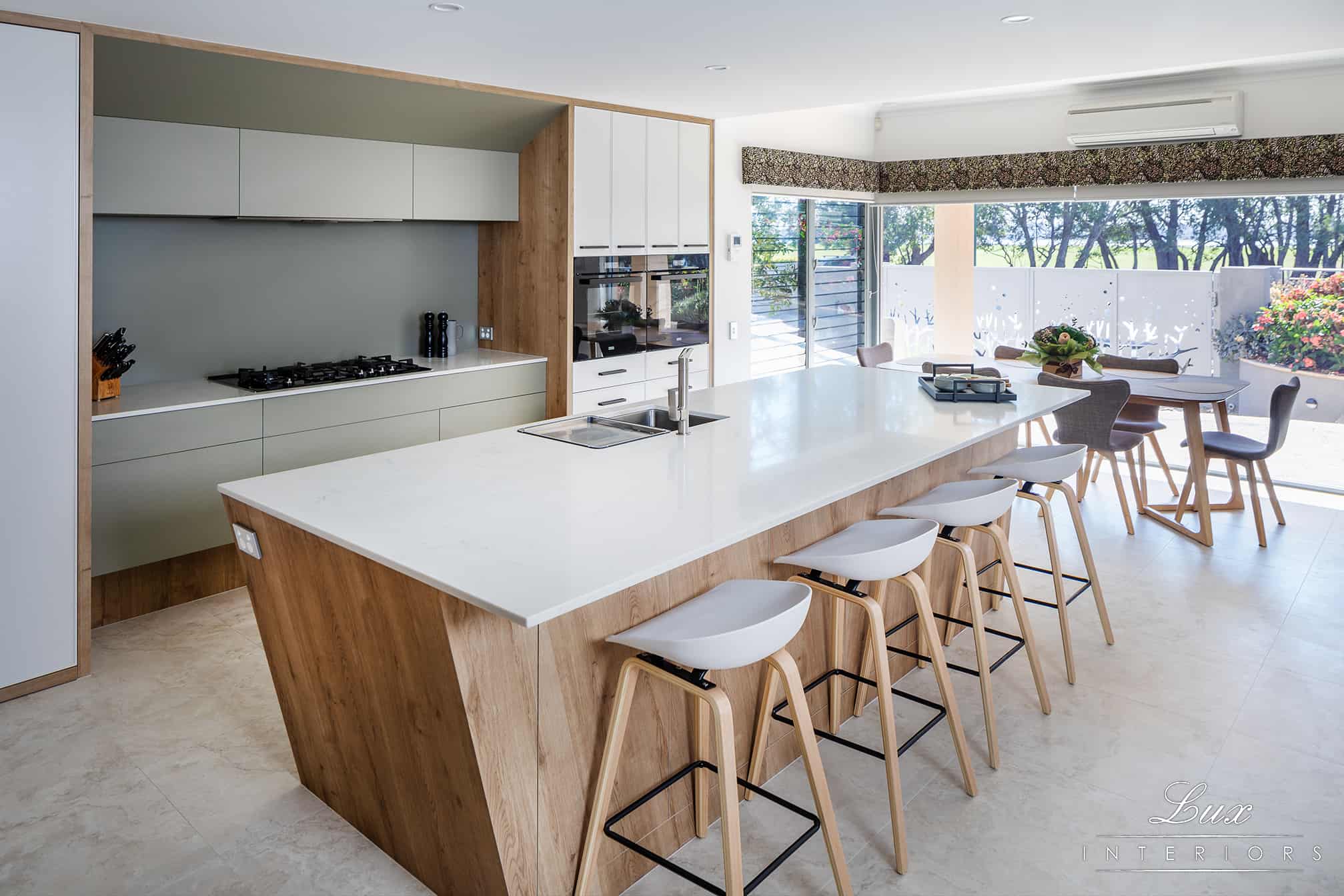 SUBTLE ANGLES
In the middle of the room sits a large island bench with sink and breakfast bar can comfortably seat four. Subtle angled woodgrains follow the angled geometric shape. The angles are a feature that continues through the design into the overhead cabinets above the cooktop.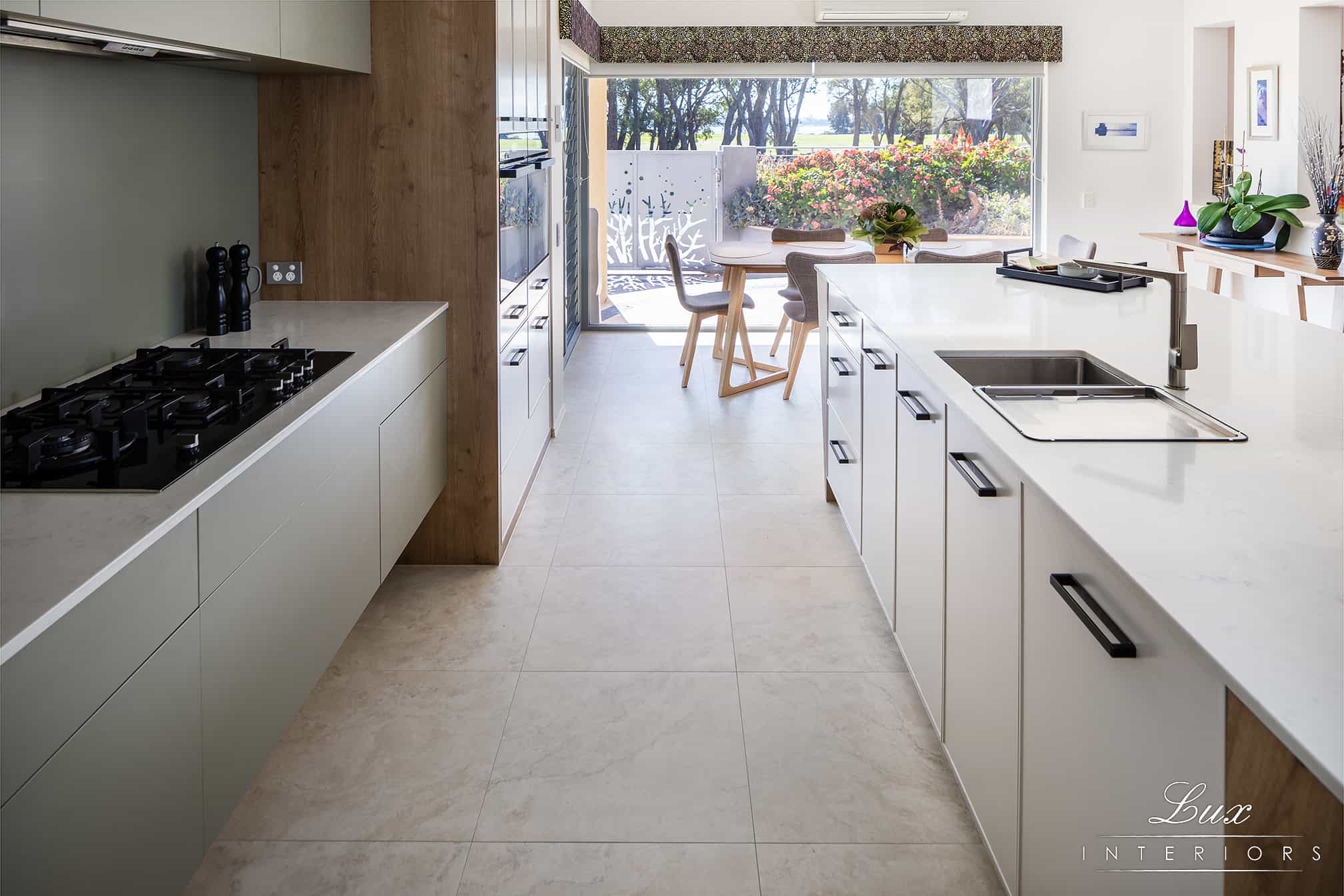 CLUTTER FREE
There is plenty of storage in this design with full height cabinets, a walk in pantry, drawers, overhead cabinets and an oven stack with lots of storage. The walk in pantry can also be used as a prep area with the microwave and larger appliances located in here; out of sight to maintain a clutter free kitchen space.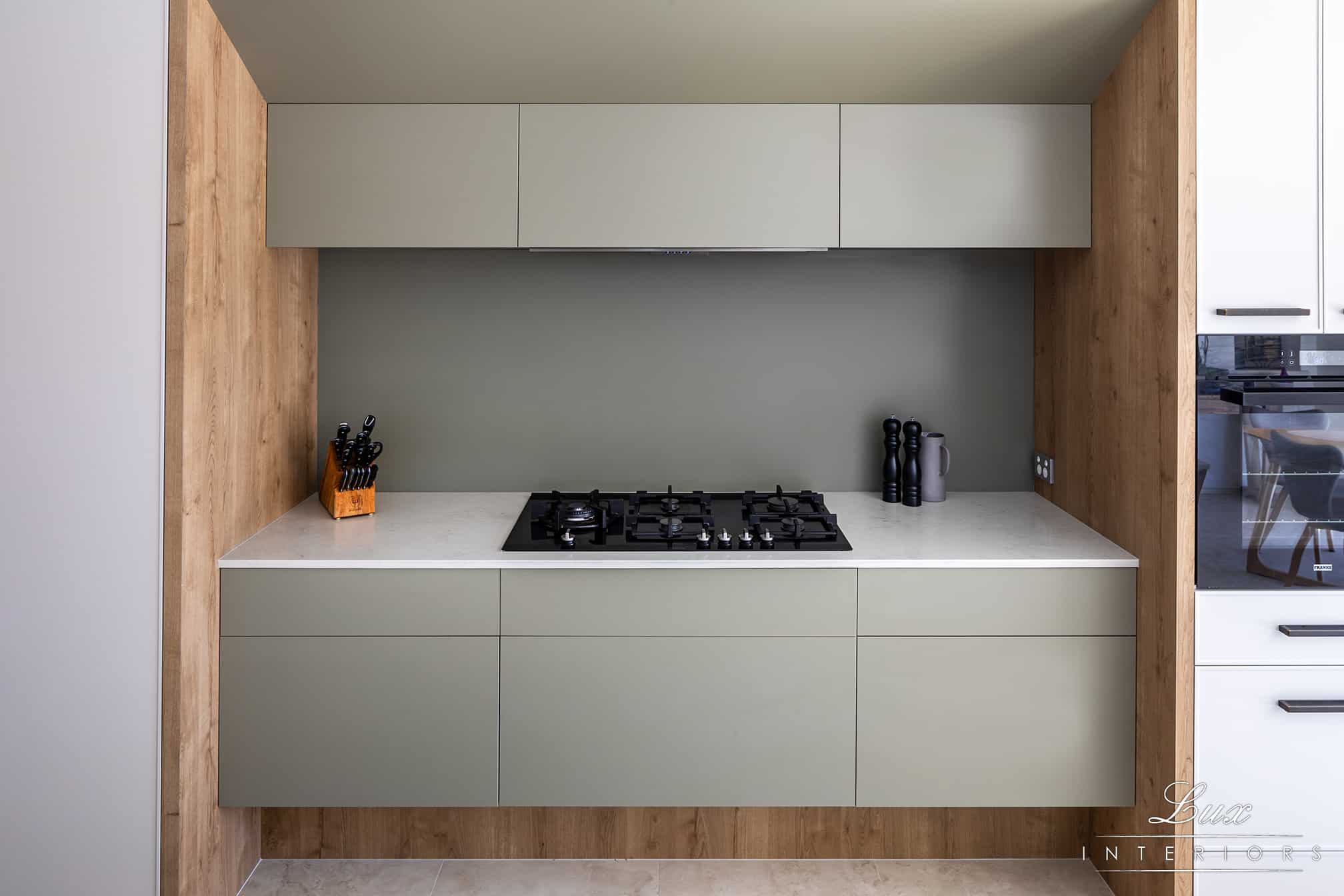 Client Brief
Requests:
Modern look
Custom and unique design
Freestanding bath
Privacy for the toilet
An open shower
STRATEGIC DESIGN
As this ensuite was upstairs, moving plumbing was tricky. We got around moving the plumbing by keeping the raised level in the shower and toilet and making this a feature. To allow for the plumbing we concealed it into a new bulkhead in the kitchen we were renovating directly below.
This ensuite design is brimming with creativity. A unique play on curves allows a creative division of space between the shower, toilet and freestanding bath. A contemporary design with a flow of curvature that is complemented in the fixtures and fittings