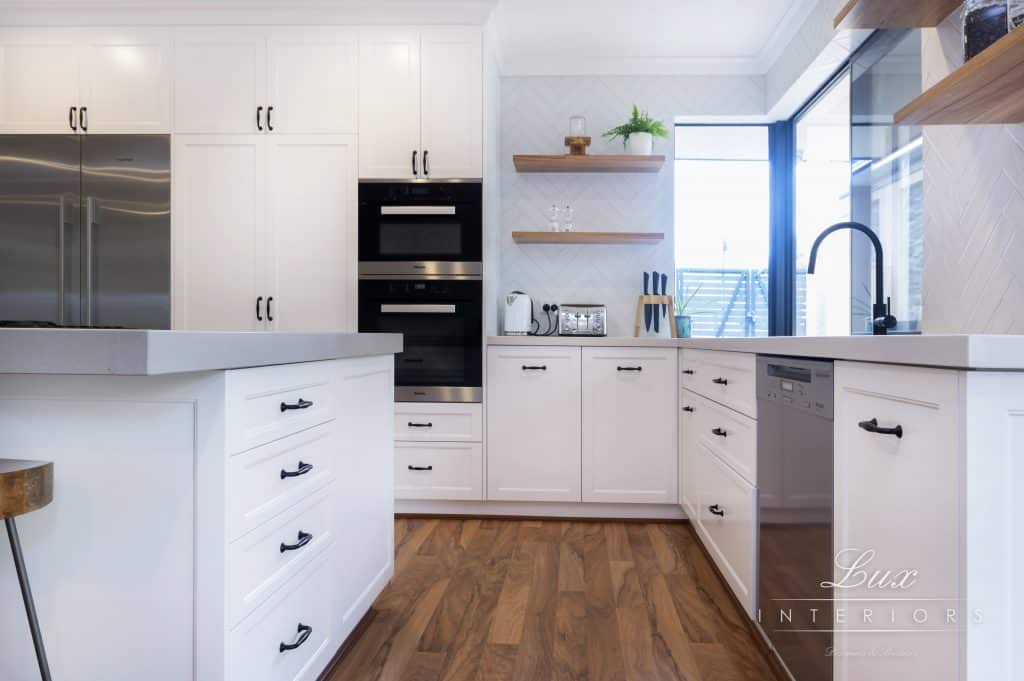 LUXURY IN KITCHEN DESIGNS

Lux Interiors understands that the kitchen is the heart of many a home. Countless hours are spent preparing meals together, sharing food, and creating memories. Lux Interiors is here to help you create an elegant kitchen, where time is enjoyed in luxury. Our team of expert kitchen designers can kickstart your Perth renovation dreams into reality.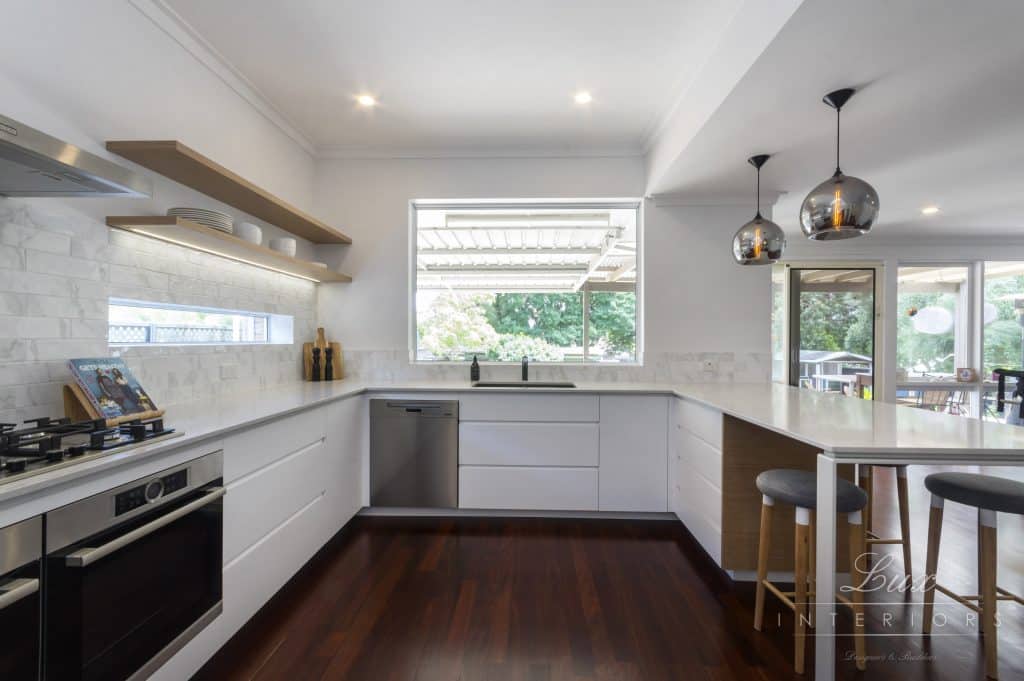 THE STANDARD IN KITCHEN RENOVATIONS
Lux Interiors takes pride in applying our highest standards of craftsmanship to all kitchen renovations and designs we undertake. With two decades of experience in creating architectural designs you can trust Lux Interiors to create a bespoke luxury kitchen to suit your home.

Our Master Builders license gives you the confidence that our builders will stop at nothing less than perfection when renovating your kitchen. No detail is overlooked, and no space is too small – we pride ourselves on applying the same quality and effort into all renovations, no matter the space. From the largest imported stone benchtops, to avant-garde lighting, sleek modern cabinets, and the finest fixture details, Lux Interiors brings contemporary vision and a touch of luxury to every kitchen. Our team of master craftsman are skilled in working with the highest quality materials available, and can be trusted to ensure expert installation.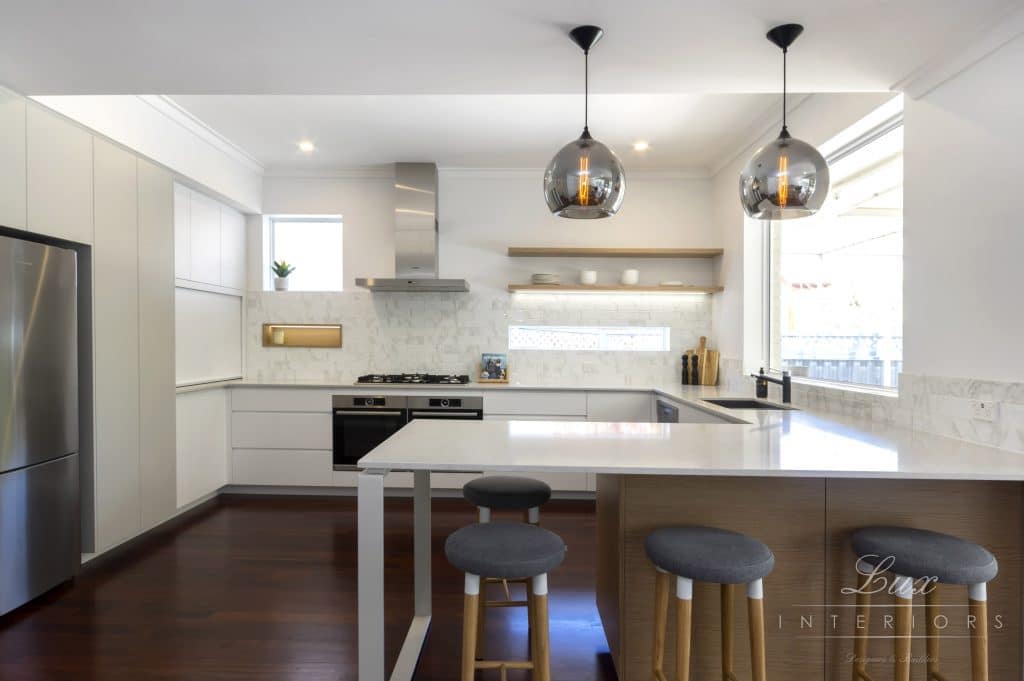 THE KITCHEN IS THE HEART OF THE HOME

This attention to detail extends to the timeframe of the project, as well as the budget. Having over 20 years experience means we understand how long kitchen renovations take. We work with you to create a renovation timeline that suits your schedule. We value the trust you place in us when choosing Lux Interiors for your kitchen renovation. We return this trust to you with our 10.5 year workmanship guarantee, the longest guarantee in the Perth industry.