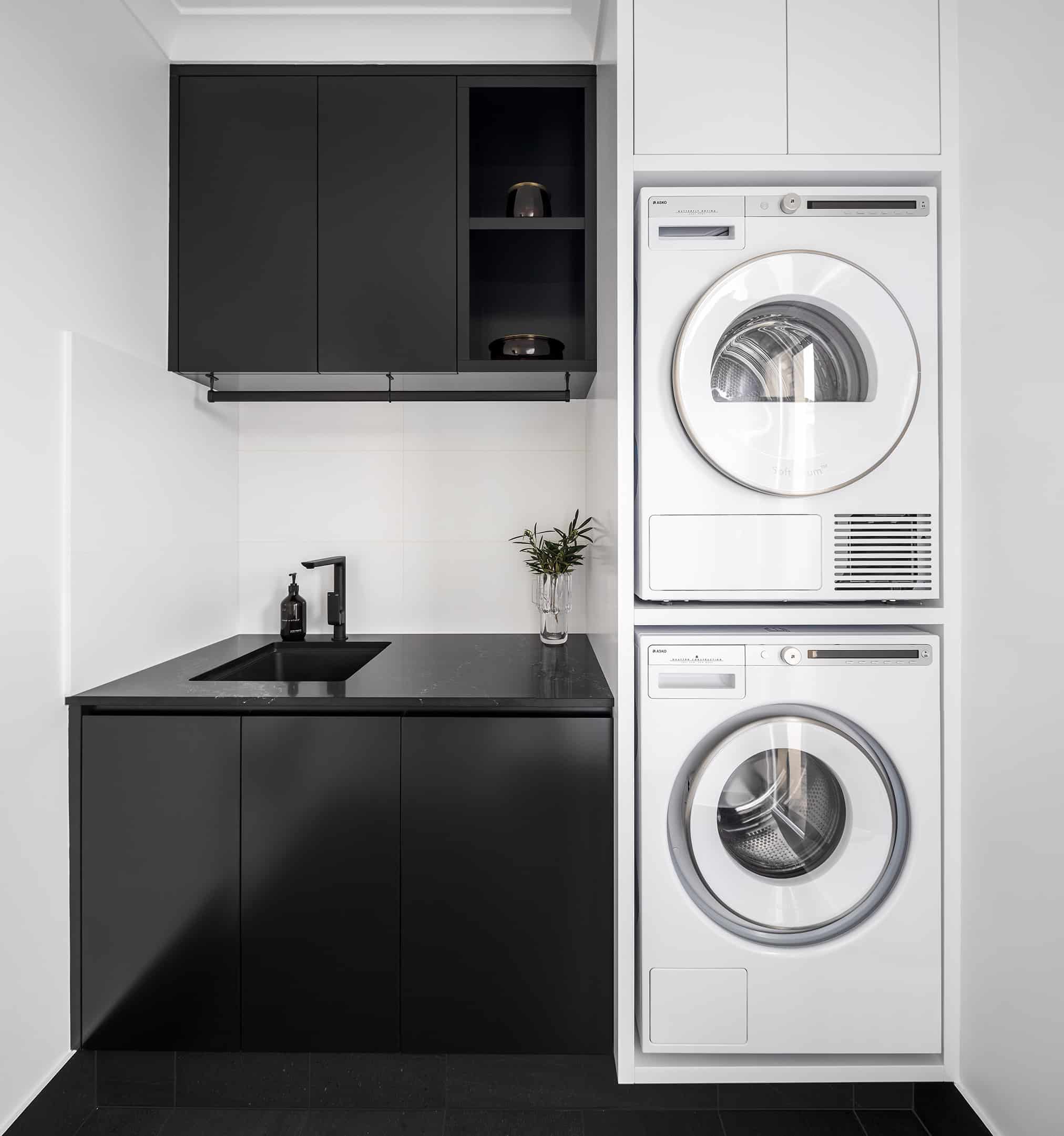 Client Brief
Our clients wanted a monochrome, full functioning laundry with more storage and benchspace.
Requests:
Additional storage
Formal location for the washer and dryer
Benchspace
Monochrome style that also allows plenty of light.
Before
Previously this laundry lacked storage, functionality and benchspace. Although there was a glass sliding door, it wasn't used due to the blinds continuously being down for privacy. This limited the natural light.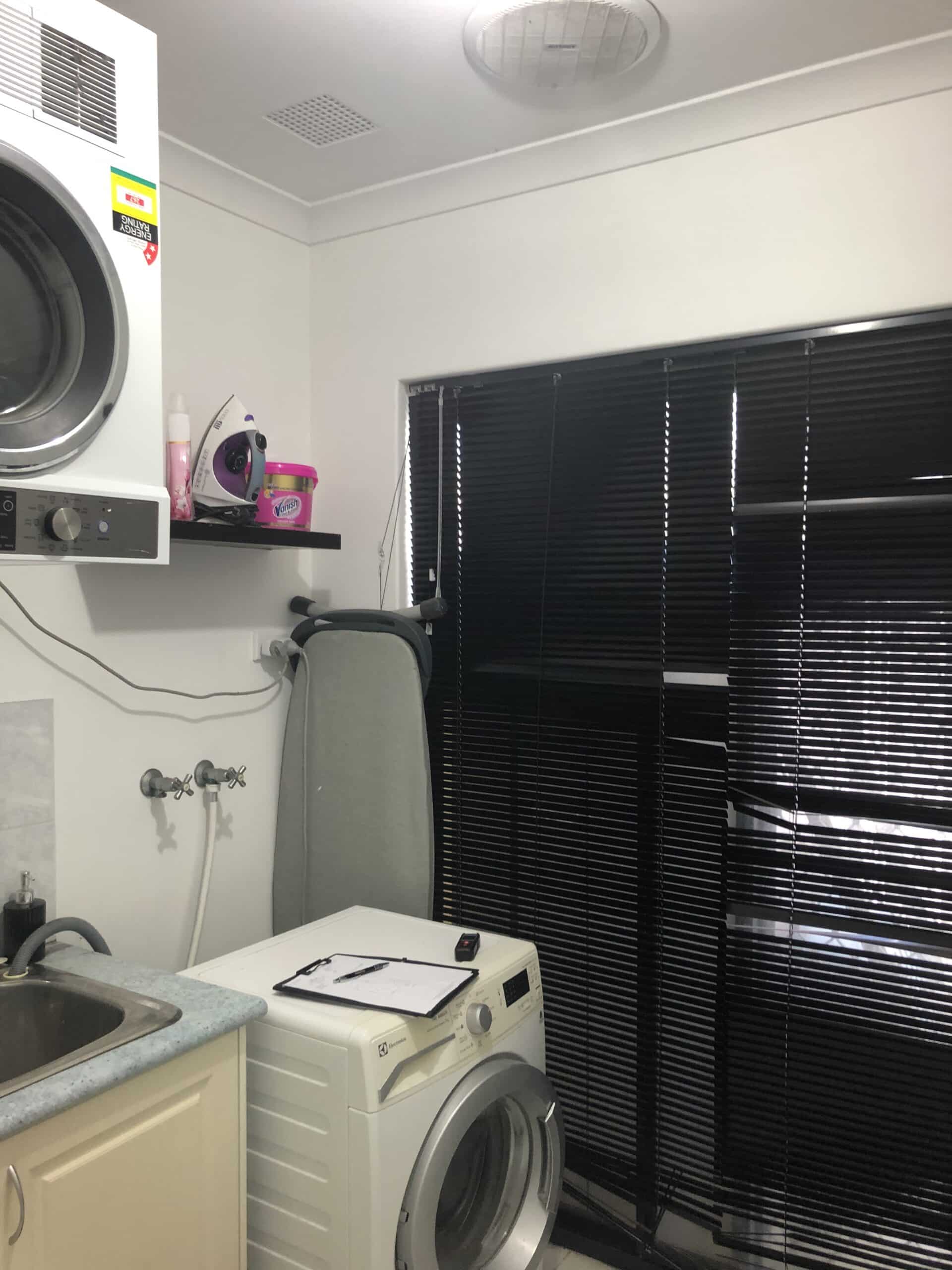 AFTER
Our design bricked up the existing double sliding door that was unused and installed a single glass pane door, to create more privacy and still allow light. We designed base and overhead cabinetry that provided more storage and benchspace, using black tones. We then added a washing machine and dryer wall stack with added storage above. We decided to make this space white to balance with the dark cabinetry and benchtop. It also helps bounce natural light around the room.
The laundry features a black hang rail with fluted design, engineered black stone benchtop with black tapware and black undermount basin.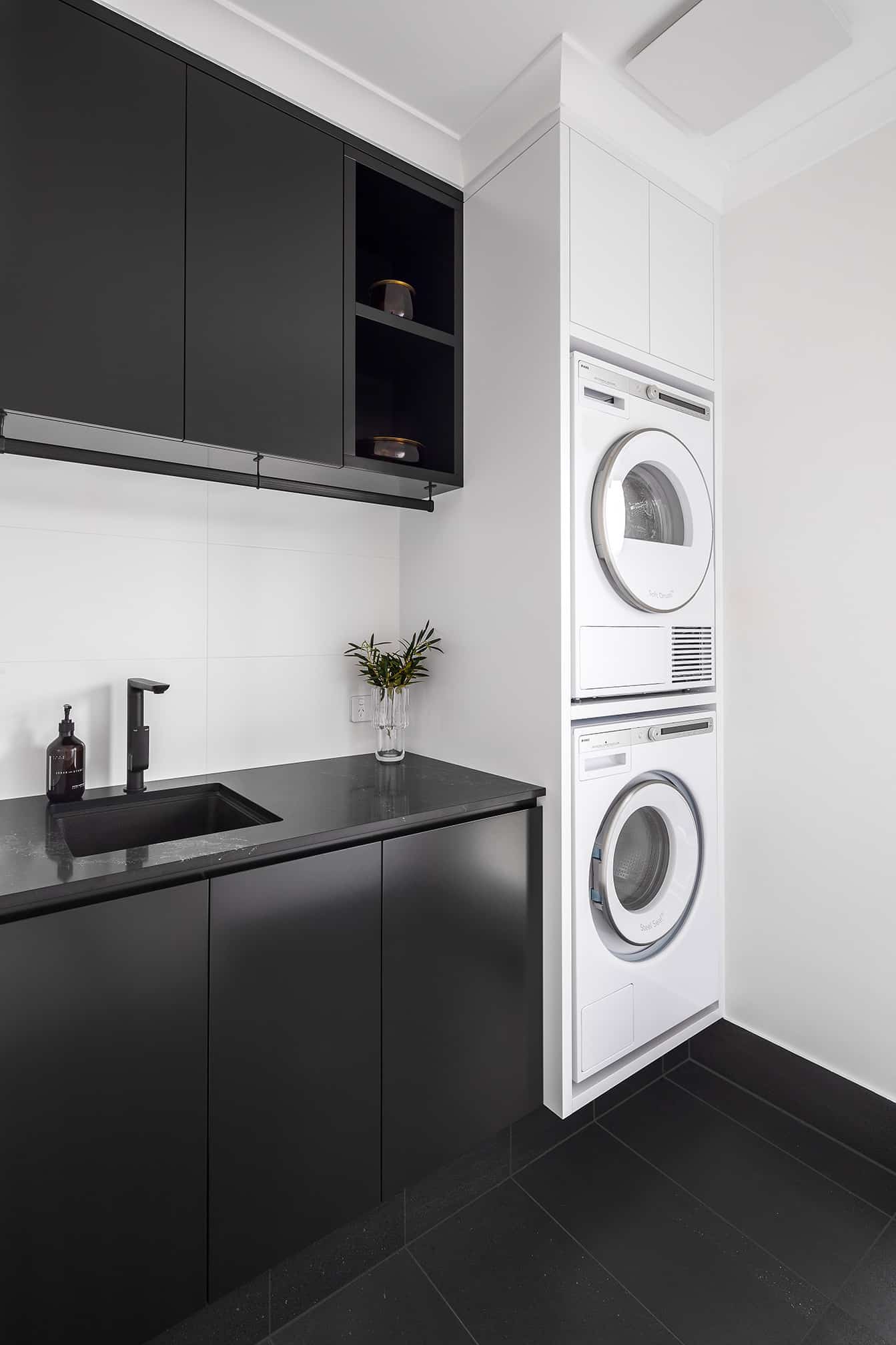 MORE DOUBLEVIEW MONOCHROME ROOMS
To view more from this home, please see the Main Bathroom in this Monochrome Doubleview Renovation.