Applecross Home Renovation, Perth WA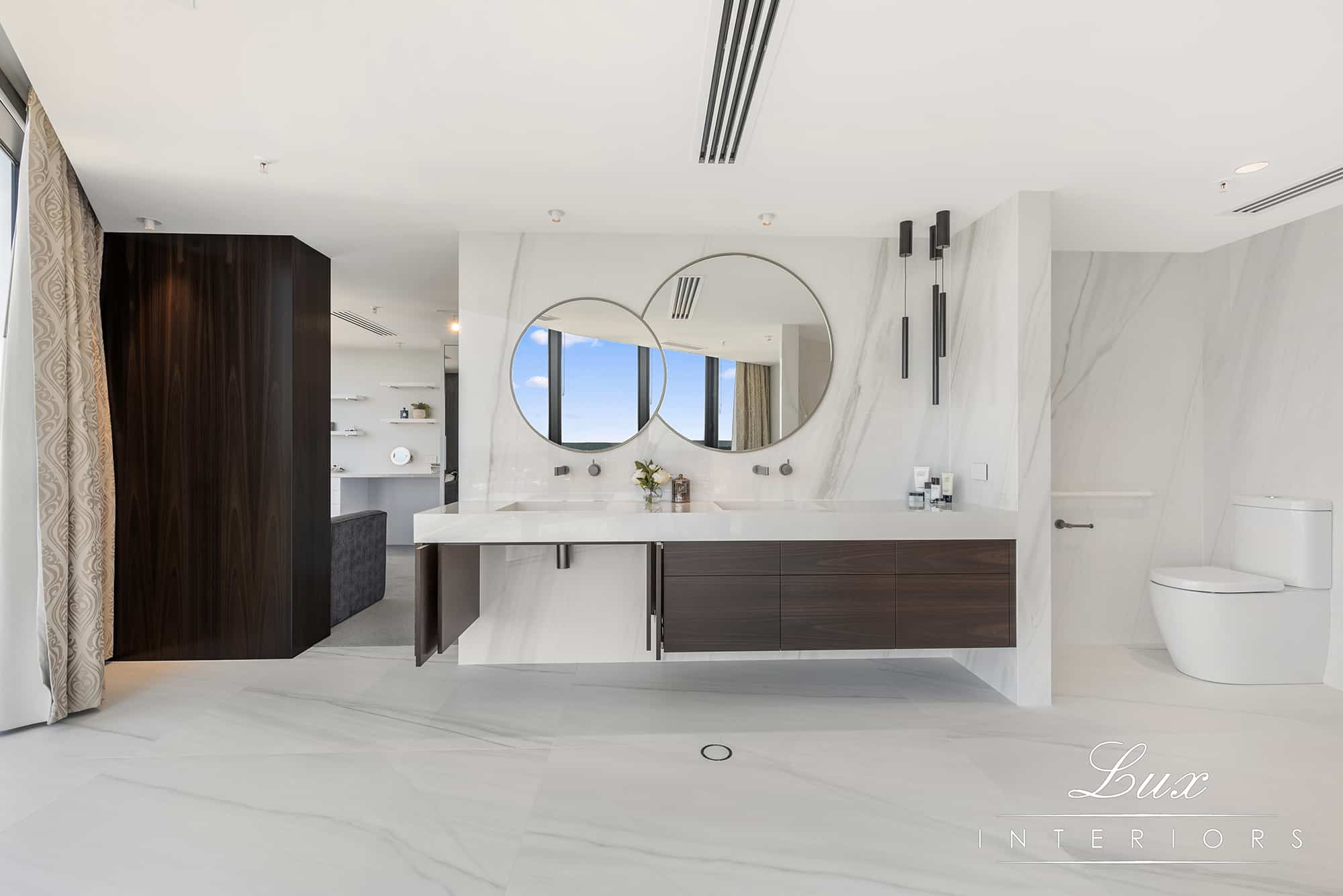 Easily Accessible
The proposed layout included the removal of a corner spa and bidet. Removing the bidet we measured the surrounds of the toilet to ensure a wheelchair turn circle diameter.
We came up with a dual propose vanity that includes pocket doors below the left basin. After use, the doors can be closed; imitating a standard wall hung vanity. Meeting Australian standards we lowered the vanity height to be accessible from the wheelchair and a standing position as well.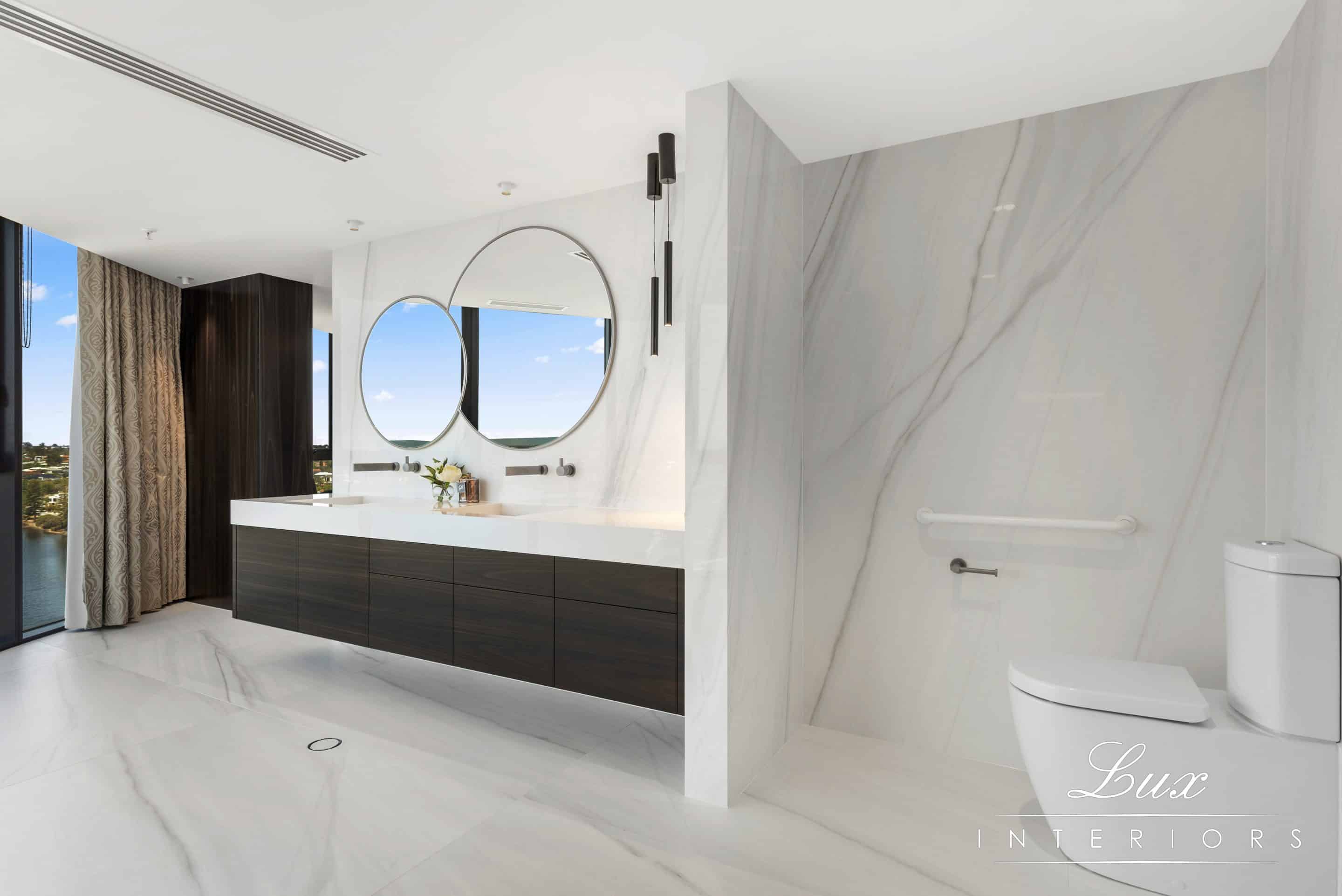 Comfortable and Practical
Due to plumbing restrictions in the apartment we added a new wall behind the vanity (in front of the existing wall) which allowed us to hide the waste pipes.
The existing large enclosed shower was hard to get in and out of with a wheelchair. In our layout we created a curved wall to divide the room. The radius of the curved wall achieves the ideal wheelchair turn circle diameter. A shower seat runs along the back wall of the shower, with wall recess storage and hand shower at a reachable height when sitting.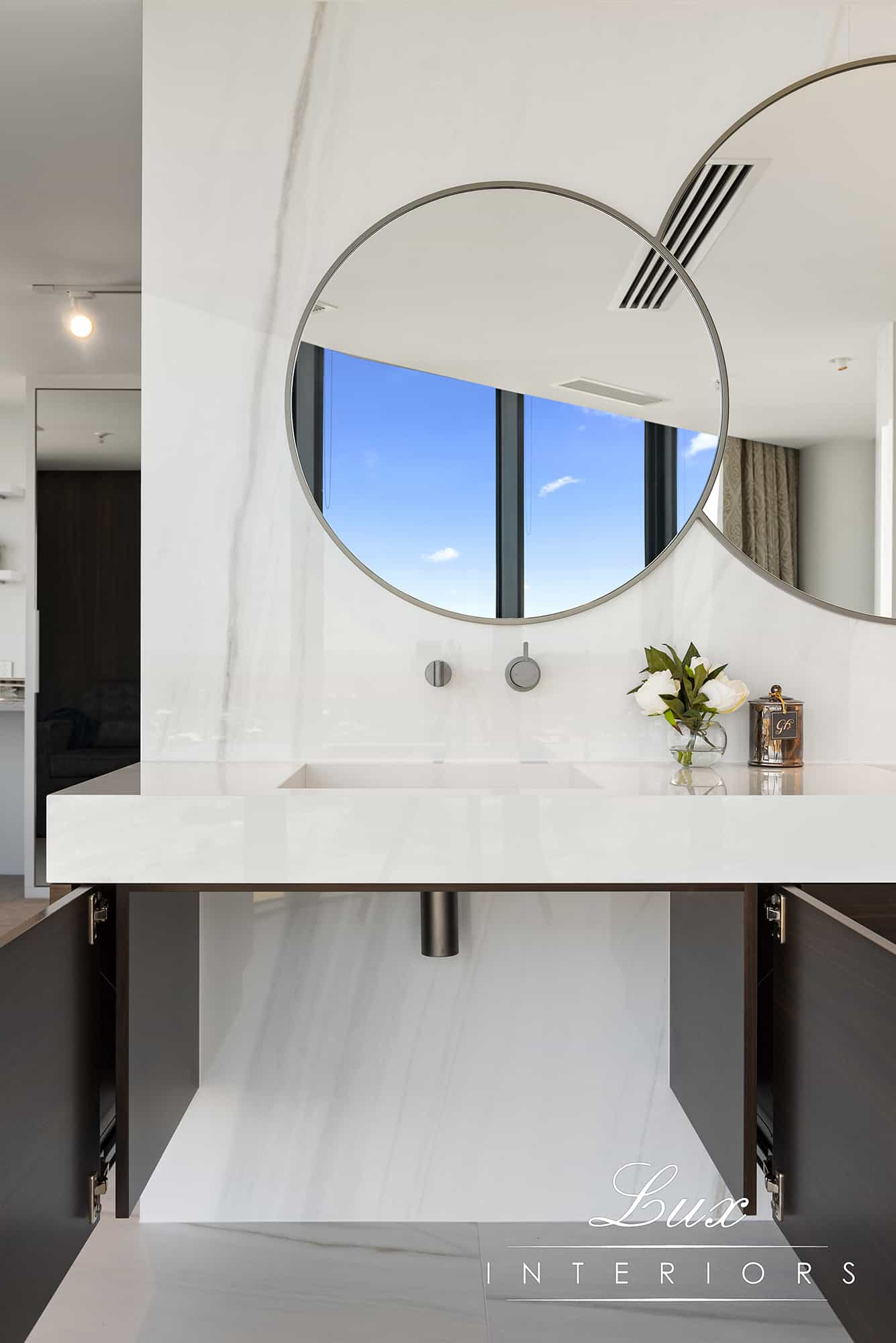 SAFETY FIRST
We ensured that non slip rated porcelain panels were selected. We measured the lift and entry into the bedroom, confirming the panels would have access into the room.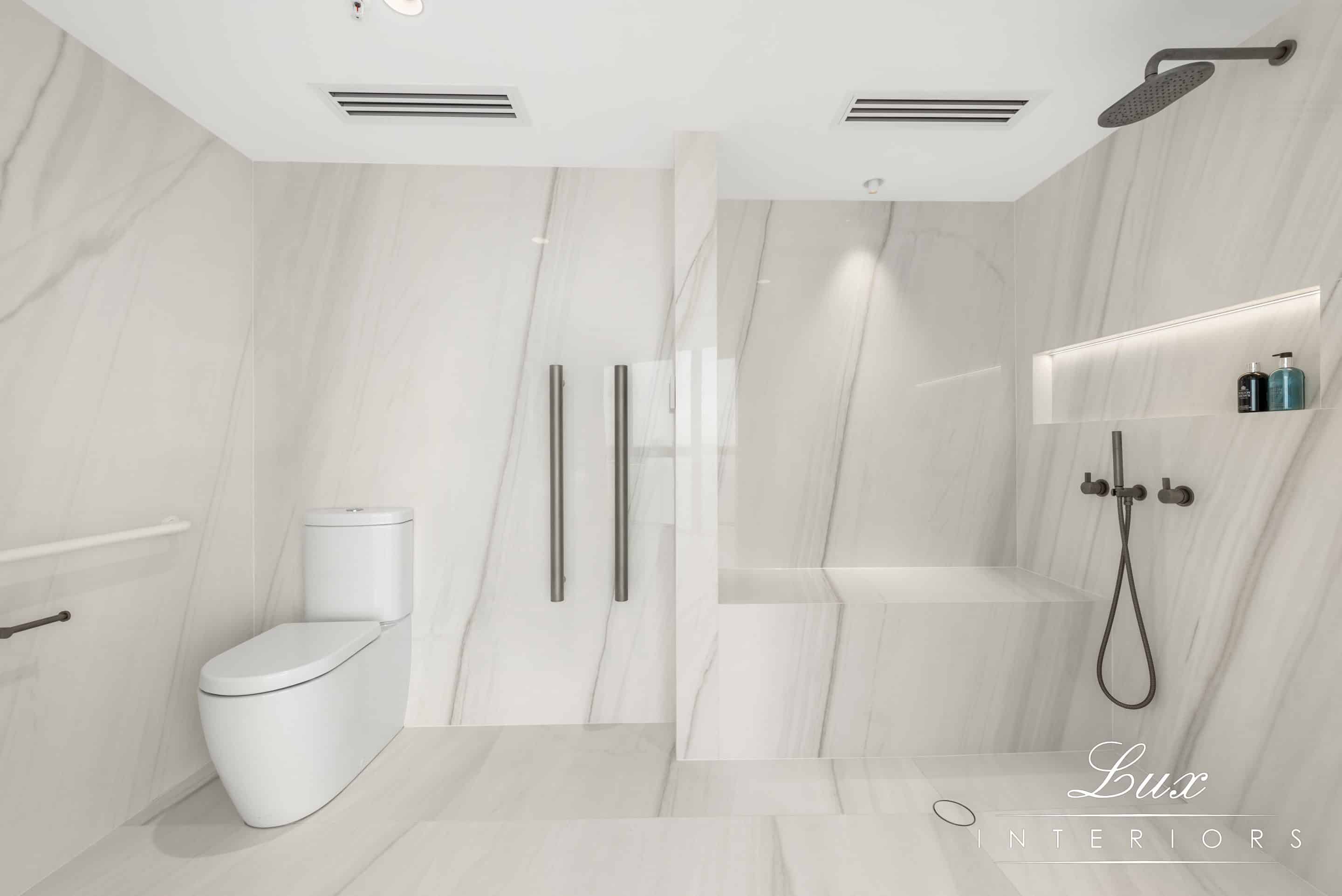 POWDER ROOM  TRANSFORMATION
STRATEGIC DESIGN
This lavish powder room features stunning, marbled large format porcelain panels that radiate a sense of opulence throughout the room. The panels flow throughout the room creating a seamless finish. Using porcelain panels this custom designed vanity continues the seamless marble look from the drawer fronts through to the benchtop and integrated basin.
Being a penthouse apartment, moving plumbing was tricky and as a result we could not chase the basin waste pipe into the wall. To give the illusion of a floating vanity the design has allowed for a mirrored recessed kicker. This kicker ties in with the full-length circular, bespoke mirror above the vanity.
In order to allow for a concealed in wall cistern a stud wall was built in front of the existing wall. As an added element of decadency, luminous strip lighting was included on either side, making this wall a feature.
To conceal the linen cupboard the new design continues the panels onto the linen door. Due to the sheer weight of the door the design has accounted for heavy duty hinges, making sure all safety regulations are met.

Applecross Project Overview
Rooms – Ensuite, Bathroom, Powder