Doubleview Home Renovation, Perth WA

Client Brief
Requests:
Lots of natural light
A contemporary style to match their recently renovated ensuite
A unique design feature
Hidden storage
Unique design with lots of subtle design features
Incorporating a toilet within the room with privacy to the toilet
IN NEED OF NATURAL LIGHT
This bathroom bathes in natural light with the inclusion of a custom round skylight covering a large expanse of the room. The high ceiling and unique curved skylight feature creates a spacious feeling, transforming what was once a tight, enclosed space.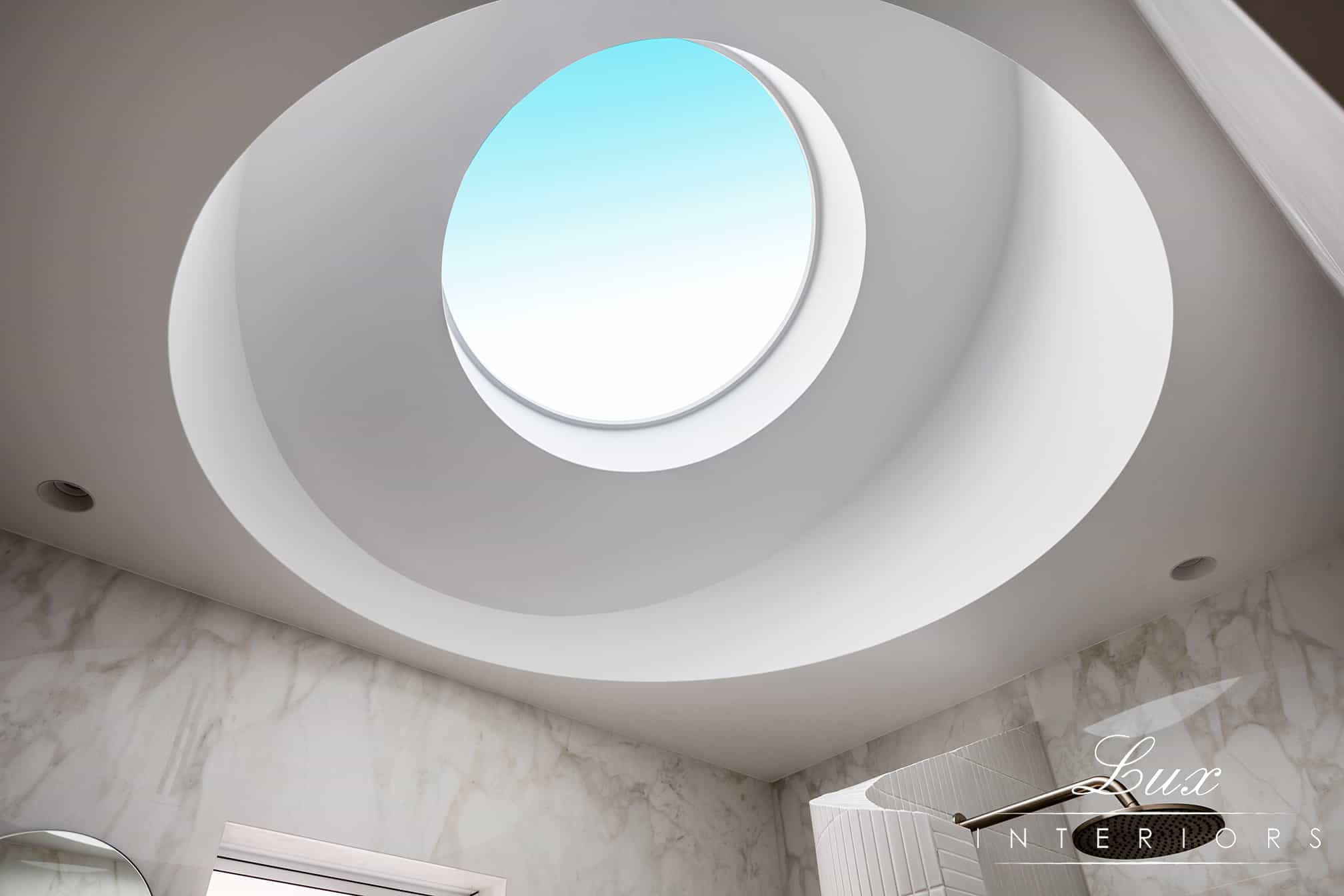 ROUND ELEMENTS
The continuation of round elements is found throughout the design. A unique custom curved wall creates a divider between the shower and toilet for a non-invasive division of space. With the tiled curved wall starting at 2550 and raking down to 2000 an organic curve can be created.
In the shower an oblong wall recess provides a form of shower storage. The shape of the niche has been replicated in the form of a mirror above the basin. Below the basin sits a tapered benchtop with round pedestal base.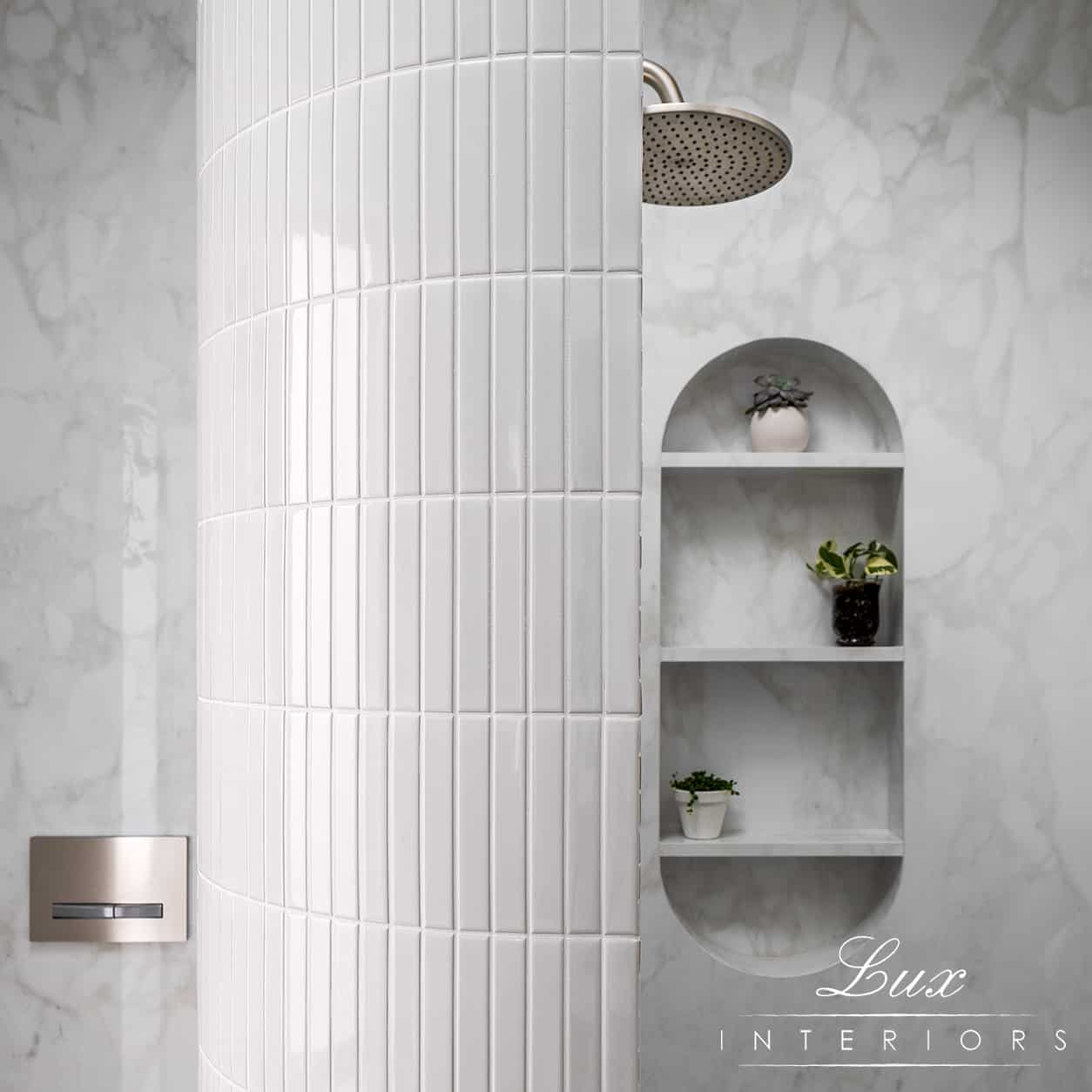 HIDDEN STORAGE
Strip lighting around the circumference of the base illuminates to create an ethereal effect. All specified fittings such as the tapware, basin, robe hooks and cabinet handles are round in shape to match. A large mirrored cabinet opens up the room, making it feel larger that it is. Large format porcelain panels have been used on the walls and floors for a minimal grout look.