Purposeful Laundry Designs
Your laundry is a space that should complement your lifestyle by allowing you to comfortably perform a wide range of household tasks. At Lux Interiors, we can renovate your laundry to maximise your available space and make it more suitable for your use. We can enhance your laundry in many ways, from expanding your cabinetry and increasing your storage space, to introducing more light through natural sources or an improved lighting design. No matter what approach we take to achieve your desired outcome, you can rest assured that once your laundry renovation is complete, you will no longer need to conceal it from view. Your laundry will be transformed from a cluttered and impractical space into an elegant design that works effectively for you. For many years now, we have been designing and building beautiful laundries throughout homes in Perth.
Why Renovate Your Laundry?
If you're considering a home renovation, your laundry is probably not the first space that springs to mind. As it is mostly used for washing and drying clothing, it is very easy to overlook its interior design potential, but there is so much to be gained from renovating your laundry. More often than not, your laundry is a relatively small room that only takes up the amount of space that is absolutely necessary. Your living space is precious, so it makes perfect sense to assign as much of it as possible to the rooms in which you spend most of your time. However, by allocating minimal space to your laundry, you'll find it is not appropriately set up for additional activities, such as ironing, pet maintenance, storing of household items and even arts and crafts. Fortunately, our designers and builders are highly experienced when it comes to finding innovative solutions and using a space to its full potential. Our team can renovate your laundry to create a more user-friendly space that seamlessly integrates with your home's overall interior design.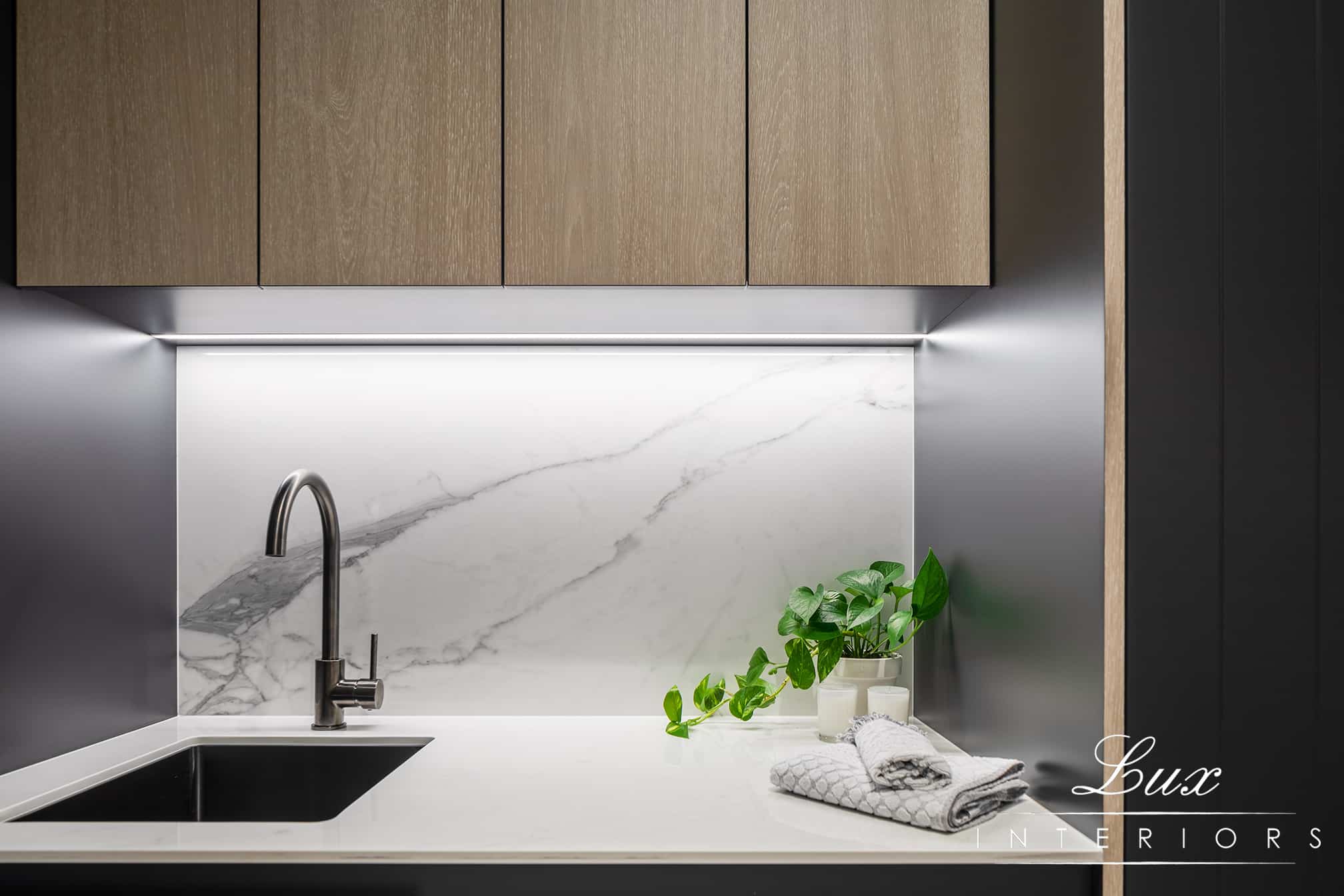 OUR LAUNDRY RENOVATION APPROACH
From our very first meeting with you, it will only take our team three short months to bring your vision to life and complete your laundry renovation. If you also decide to renovate other spaces within your home such as the kitchen or bathroom, we can build up to three rooms in four weeks and still finalise your overall renovation within our three-month timeframe. Given our depth of knowledge and the years we have spent undertaking luxury renovations in Perth, we are able to implement proven processes and techniques that will ensure your renovation is efficiently performed with utmost care. When it comes to your satisfaction and the quality of our craftmanship, we are dedicated to reaching a final outcome that is nothing short of perfection.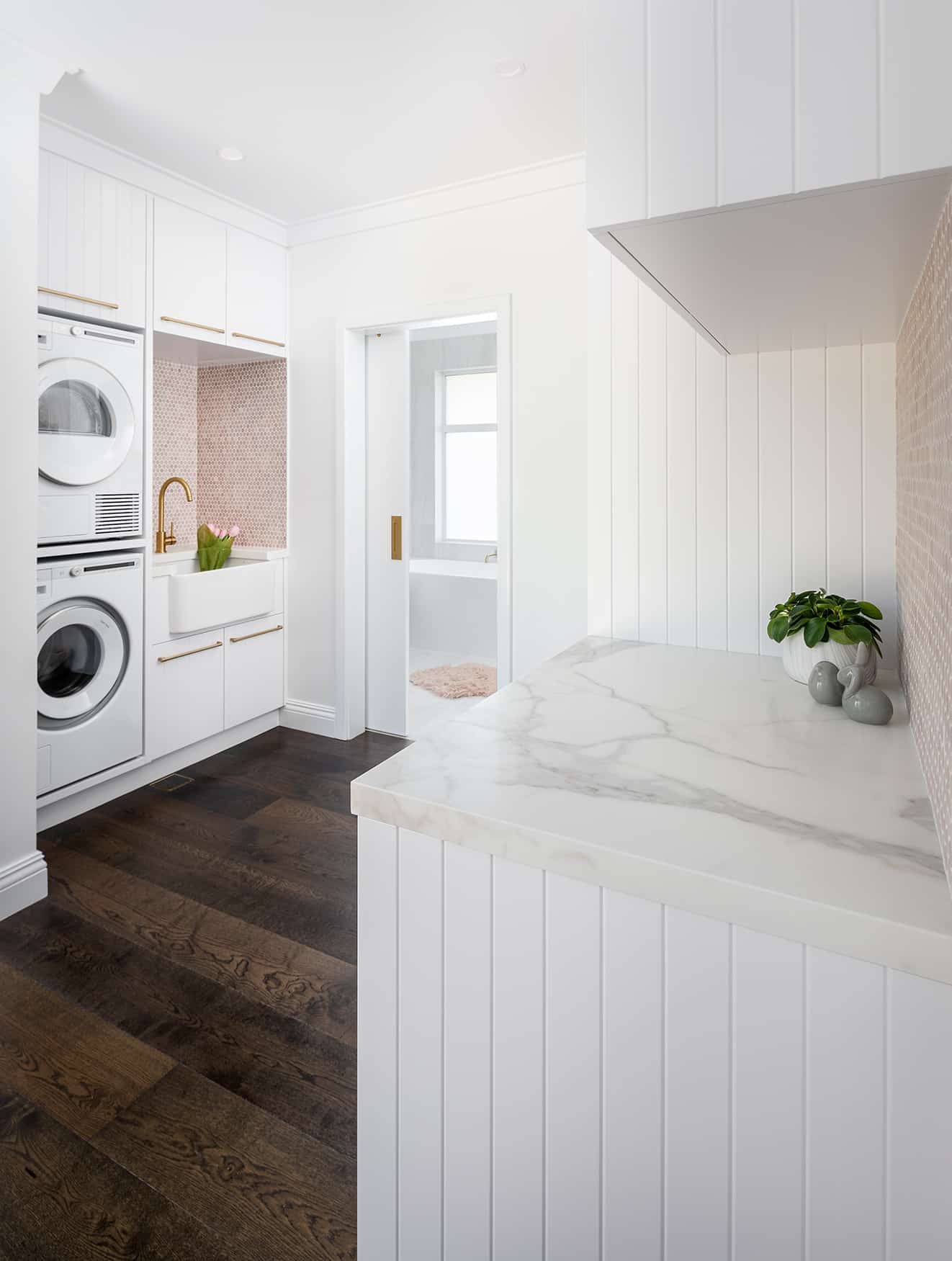 OUR LAUNDRY RENOVATION PROCESS
Each of our laundry renovations begin in the same way, but once we have discovered how you wish to use your space, the details will vary from project to project. Our process commences with an initial design consultation at your home. From there, our designers and builders collaborate to present you with a meticulous proposal that takes into consideration every element of your laundry renovation. As each space and each individual is unique, we tailor our solutions to you and ensure you are across even the finest of details of your renovation before we enter the building phase.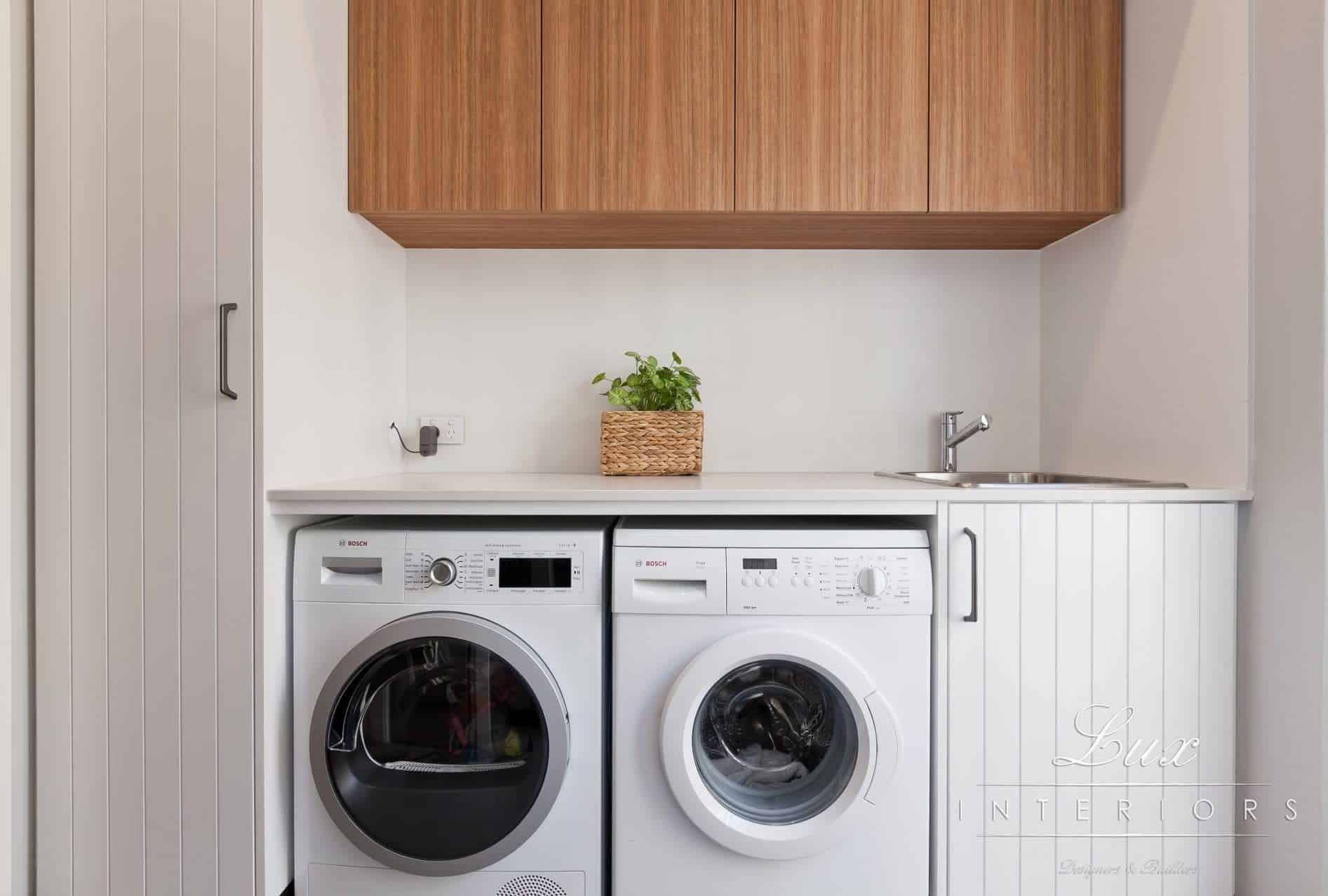 BUILDING YOUR NEW LAUNDRY
Once we begin works at your home, our fully licensed builders will make every effort to ensure your laundry renovation goes as smoothly as possible. We handpick every one of our specialists and only allow Perth's most professional tradespeople into your home. Our team will take measures to minimise disruption to your day to day life and will leave your home in an impeccable condition. If needed, we can bring a portable en-suite into your home to provide proper access to toilet facilities while your laundry renovation is underway. Our commitment to you does not end even when your renovation reaches completion as our workmanship is covered by a 10.5 year warranty, which is the longest warranty period you can obtain on residential building works in Australia.