HOTEL INSPIRED RENOVATION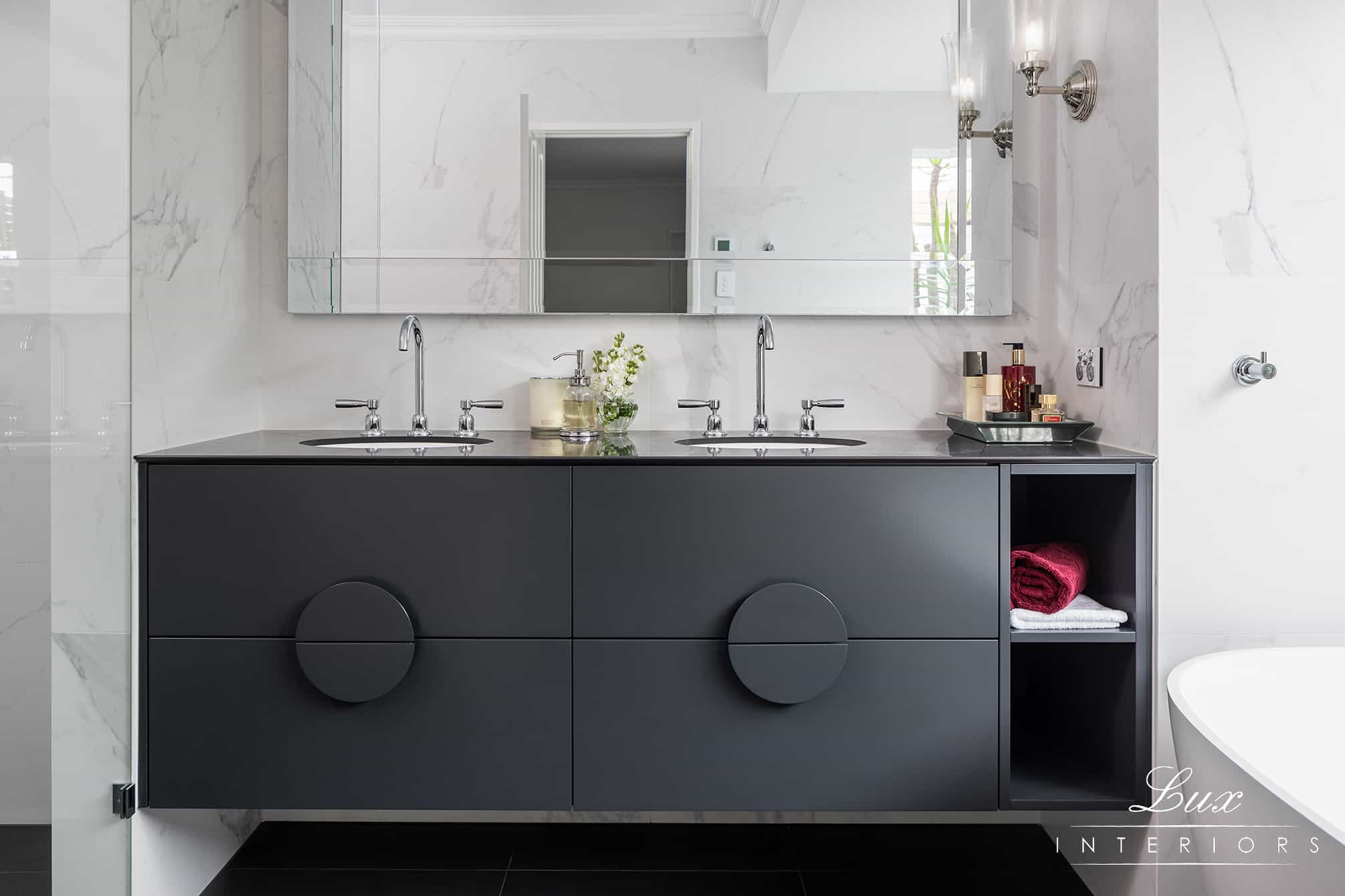 This luxurious hotel inspired ensuite uses a monochromatic colour palette to bring in a refined elegance. The fusion of modern and traditional aspects combine to create a space that meets the desired contemporary look whilst also matching the character of the home.
Marble look wall tiles pair with a charcoal floor, chrome tapware and an all black vanity. A gloss panel benchtop with thin sharknose profile, gives the feeling of high spec. The custom round handles introduce a modern element into the vanity design. The selection of chrome tapware brings in a traditional feel to the room, with curved elements and individual hot and cold taps. The addition of a freestanding bath also aids in achieving the lux hotel look.
The existing shower felt claustrophobic with a low bulkhead directly above. After inspecting the bulkhead we realised that we could reduce the size of the bulkhead so that it lined up with the end of the shower and still managed to house the exhaust fan. Adding a full height nib wall created the opportunity for us to create 3 wall recesses for shower storage.
South Perth Project Overview
Rooms – Ensuite