CONTEMPORARY ENSUITE RENOVATION
CLIENT BRIEF
Our client was looking to refresh their master suite with a contemporary design that ties in with the existing traditional elements of the home.
Requests:
Optimise functionality of the existing small space
Increase storage capacity in the bedroom
Refresh the space with a contemporary design
Use neutral tones that leverage the natural light
Before
This master suite included a crammed and pokey ensuite and basic storage in the bedroom. In the ensuite, the shower had a high step-up with gold sliding doors, which became an increasing issue for accessibility. Overall, the look was dated and lacked natural light.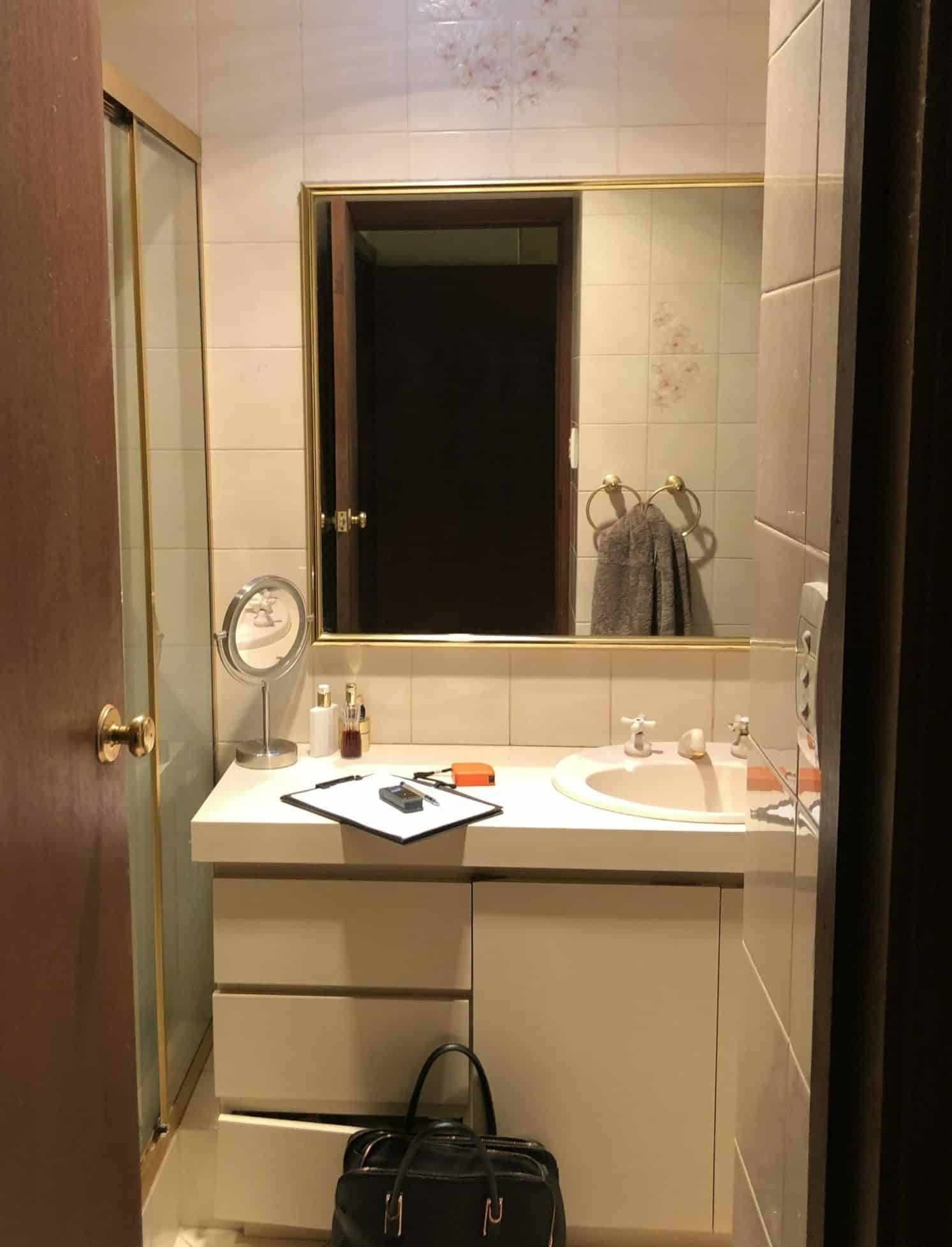 AFTER
Our design opens the space by removing the enclosed shower and creating an open walk-in shower with a custom fluted screen. We then designed a custom wall hung vanity where the tiles continue further back, creating the illusion that the room is larger. To enhance the natural light, we opened up the existing skylight and replace the frosted glass with clear glass to allow more natural light within the space. The materials chosen were selected to create a contemporary and relaxing feel that is both functional and aesthetically pleasing.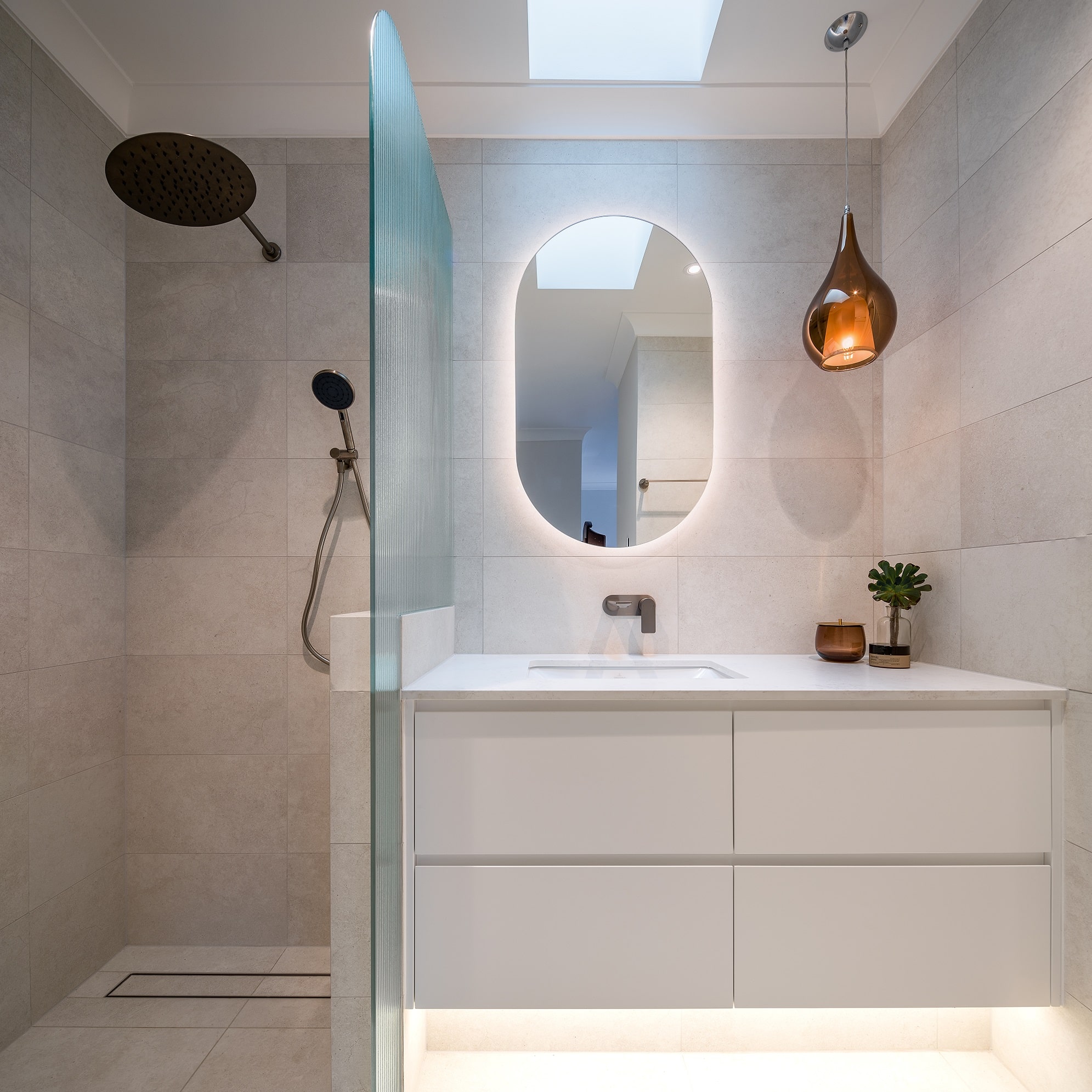 OPEN SHOWER
The open shower features brushed nickel tapware, including a 300mm round rain shower and hand shower. We designed a niche in the nib wall for all your shower storage needs. This space is then completed with a curved fluted shower glass which was custom-made and adds to the contemporary style of the ensuite.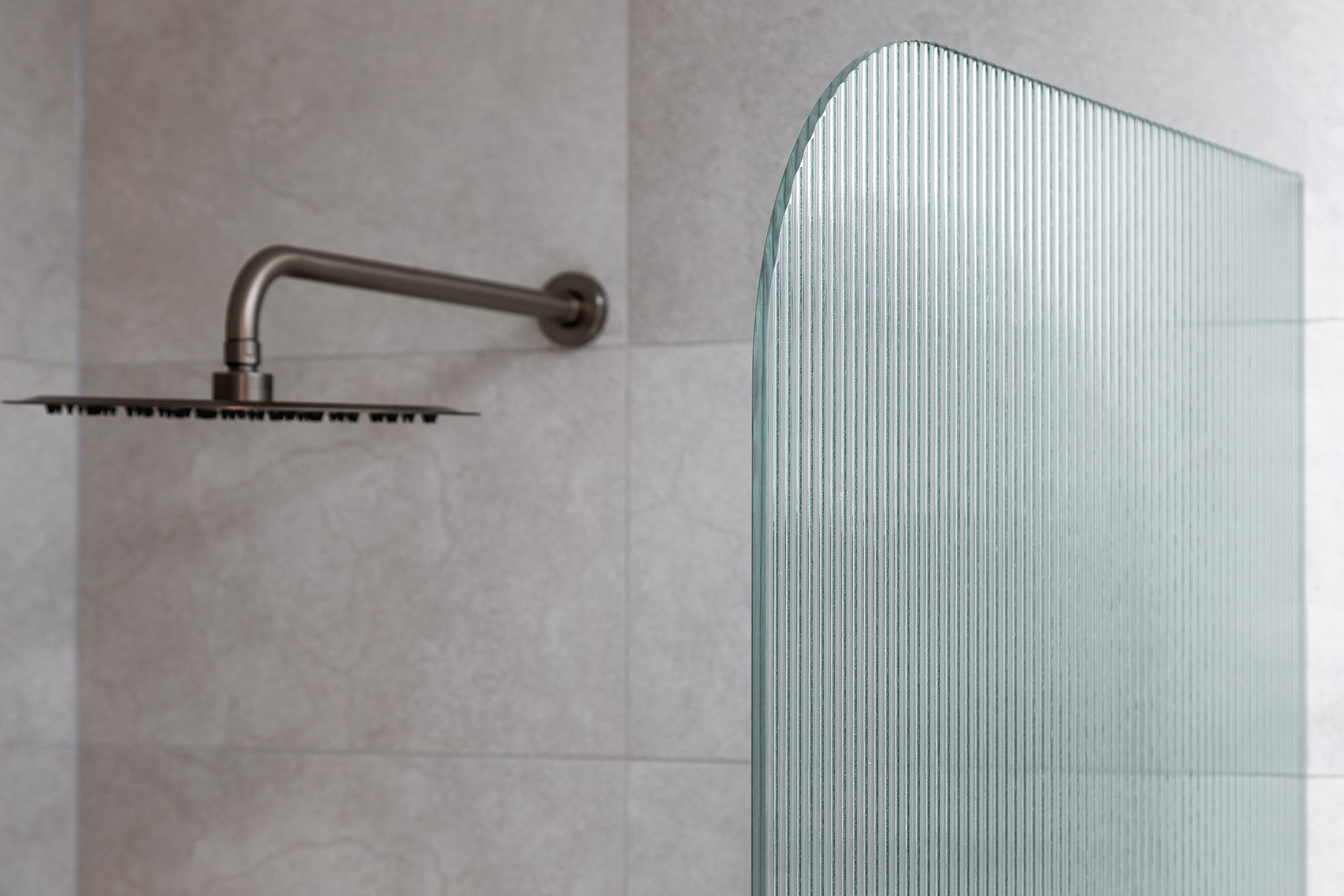 VANITY
The custom vanity was designed with double drawers for optimal storage and an under-mount basin. Complemented by the oval mirrored cabinetry for additional storage and lighting. The brushed nickel tapware continues in the vanity space, paired with a feature bronze glass pendant light.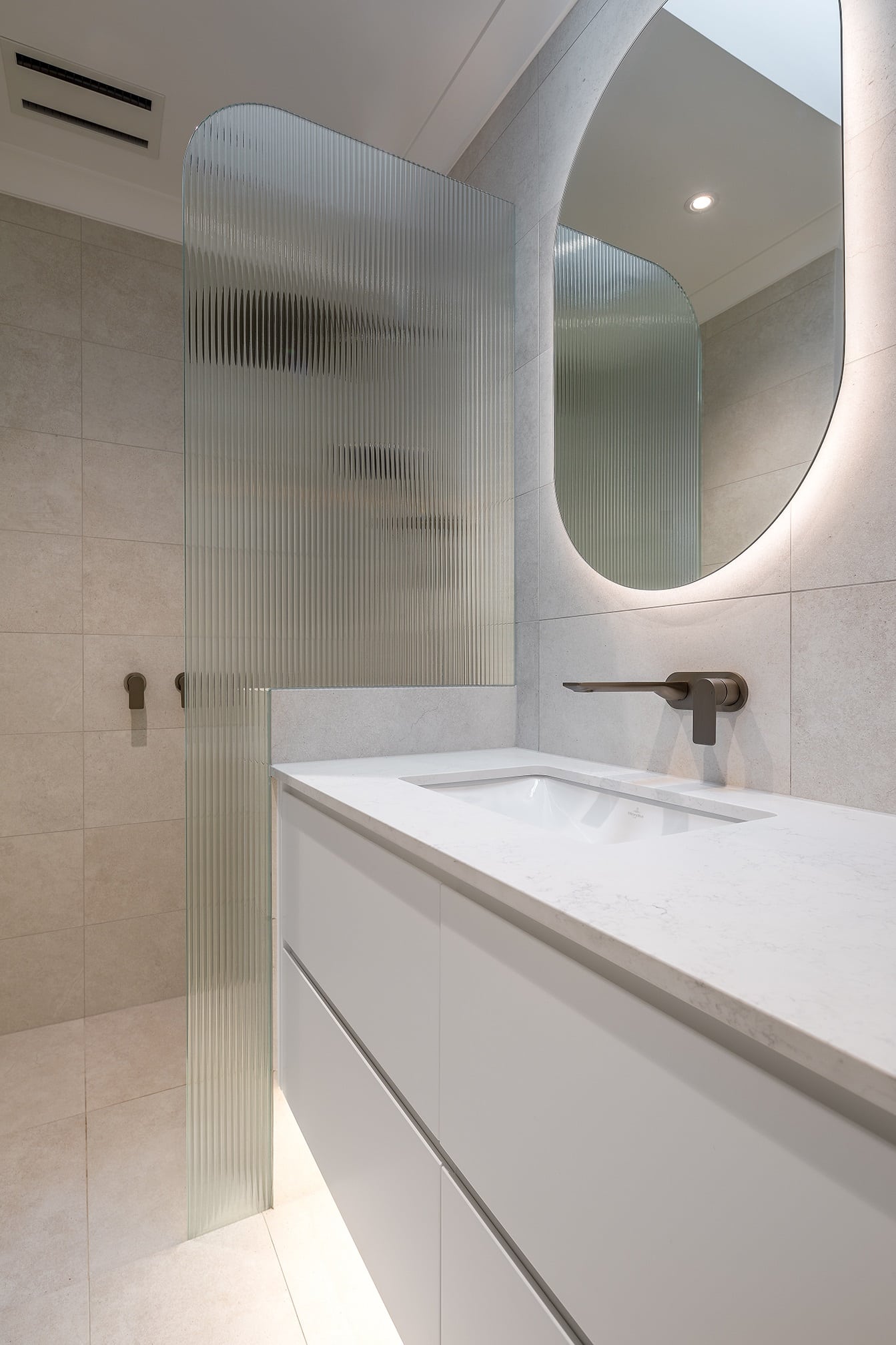 BUILT-IN WARDROBE
In the bedroom, we designed custom built-in cabinetry that features extra wide doors to create an element of grandness as well as their functional purpose of allowing more storage space. A balance of tall cabinetry, bench space and drawers were incorporated into the design. Within the cabinetry there are double GPOs, strip lighting and a mirror splashback.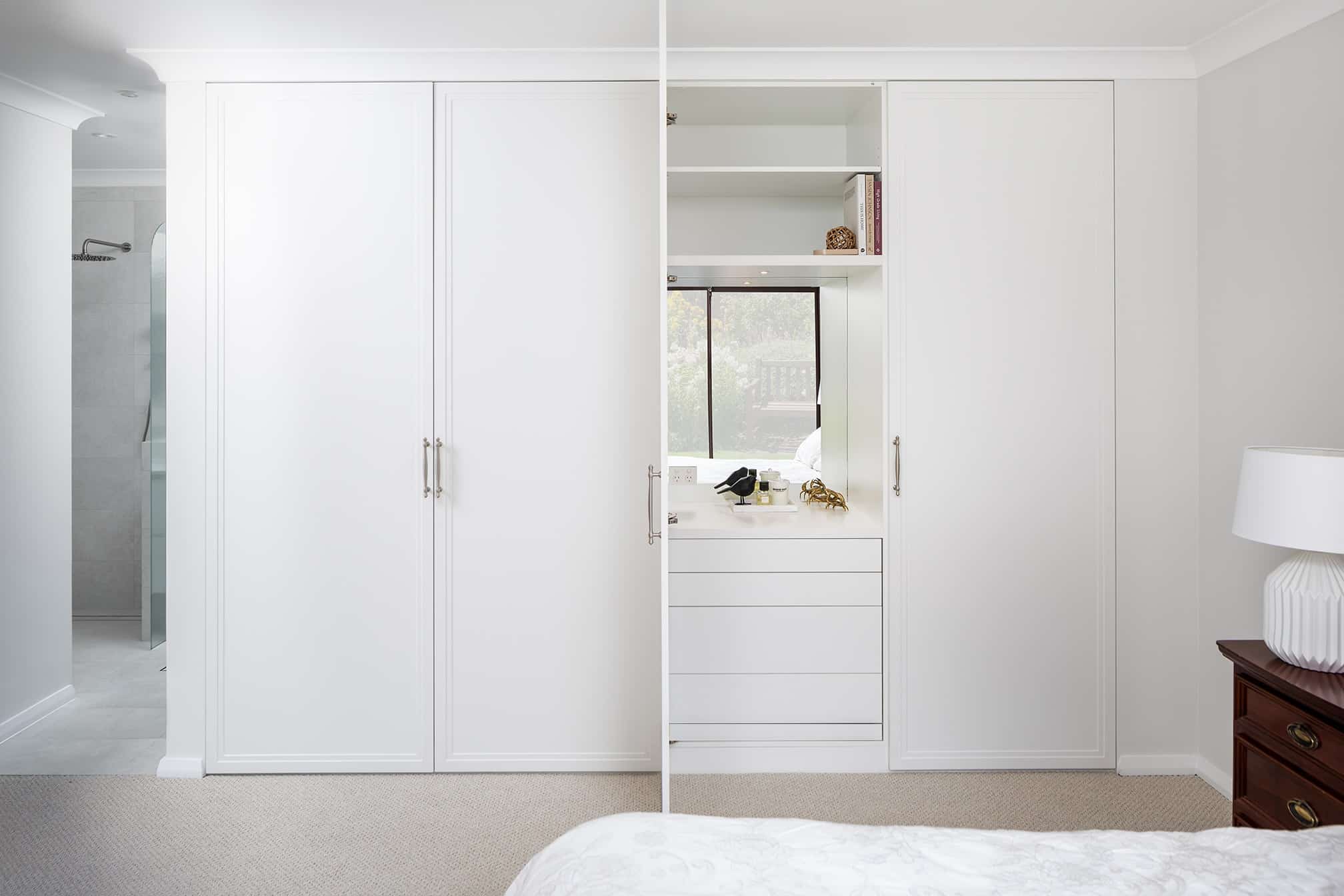 MASTER SUITE TRANSFORMATION