"Life Is full of changing trends. When it comes to style and function, everyone has their own ideas, Whether it be Practical, stylish, or Luxury. At LUX Interiors we check out the current bathroom design's and lifestyle trends to give a new dimension to your bathroom renovation. Here are some of the product trends we have seen coming through in our latest renovations".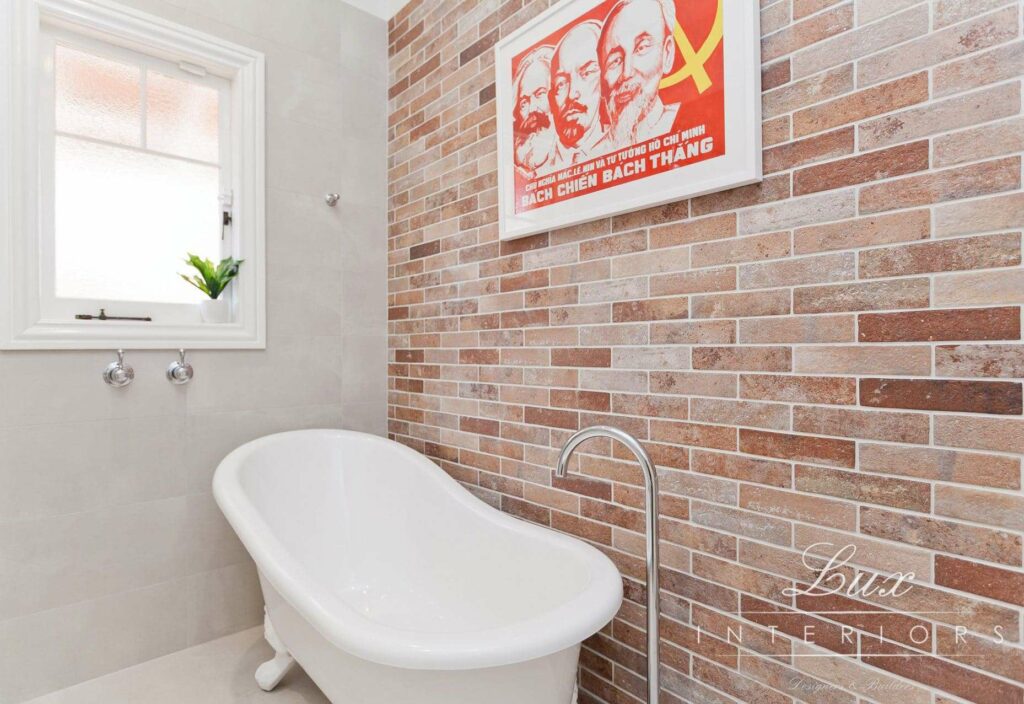 More and more people are opting for the beauty and simplicity of a freestanding bath as it adds style and a touch of luxury to almost any bathroom. By choosing a freestanding bath it is an opportunity to make the bath a focal point, representing elegance, comfort, and showing off your sense of aesthetics. Think of it like a canvas, and you'll be able to enjoy the bathroom inhibited only by your imagination as there is endless variety to choose between.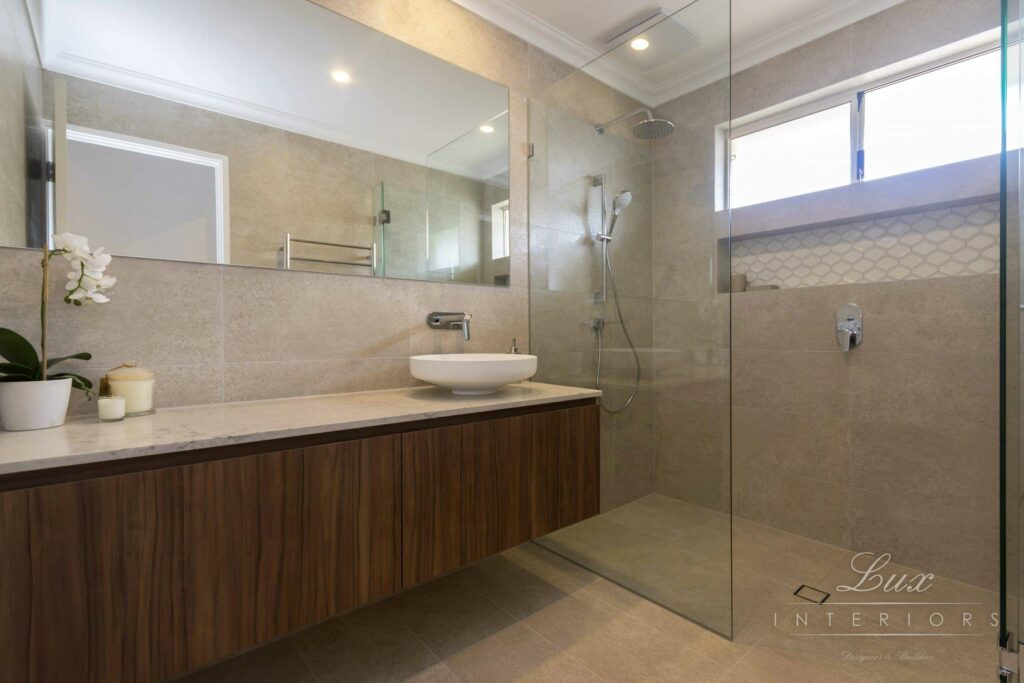 Combined hand / overhead shower
Where relaxation meets function. The move towards a more flexible combined shower set makes showering relaxing, with the feeling of being surrounded by water and functional with the option to keep your hair dry as you wash your body. The hand held shower is also handy for rinsing walls to keep your new tiles sparkling and clean.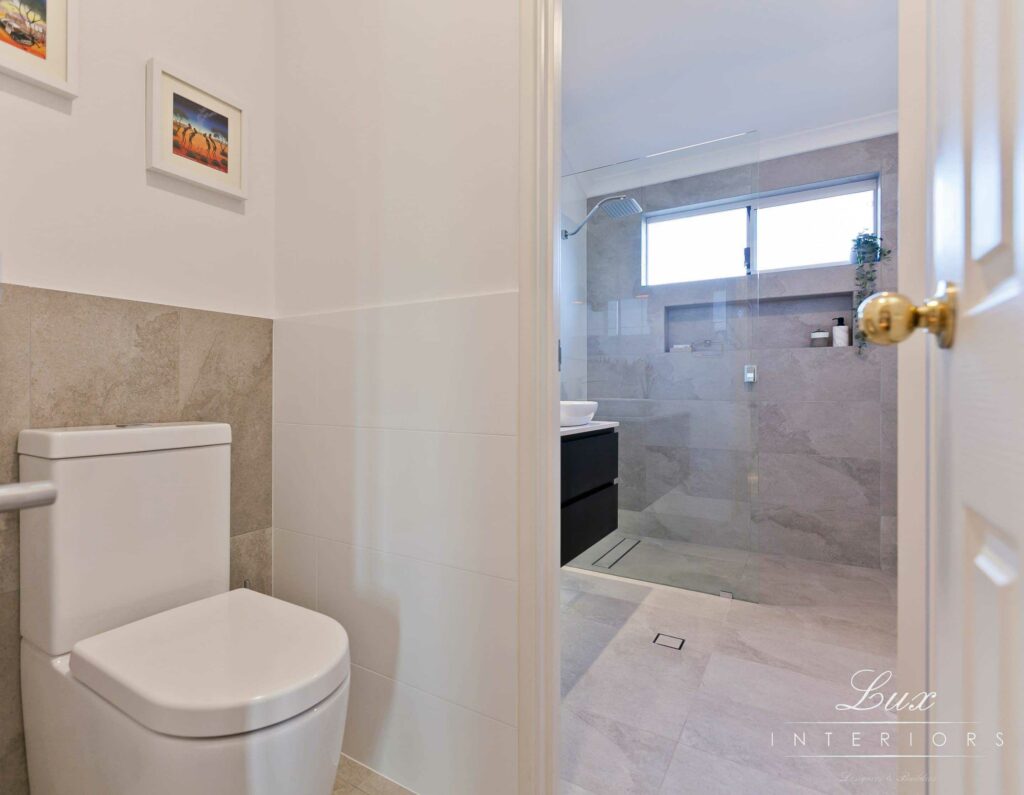 Wall faced toilets
There Is a strong trend for streamlined toilets such as the wall-faced version. Not only does it look compact as it fits snugly against the wall but is also easy to clean with no hidden creases to trap dust. With the uni-orbital connector, an Australian innovation, allows you the flexibility to update most toilets without having to move existing plumbing..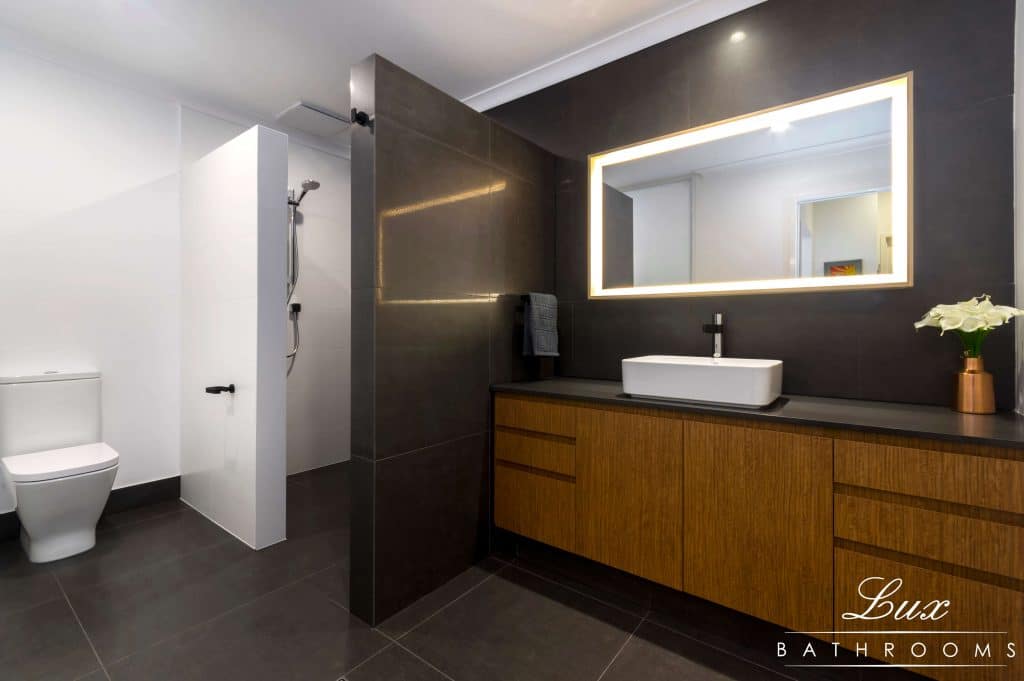 Ensuite Bathrooms
Your Ensuite bathroom is important. You will be using this bathroom every day and it can provide a sanctuary away from the hustle and bustle of everyday life for you. It's likely your Ensuite bathroom is the first room you go to after you wake up and the last room you visit before you go to bed. That's why it's important that the design is right in order to integrate into your life easy, Lux Interiors focuses on the functionality of the Ensuite bathroom so you can focus on relaxing and enjoying your bathroom. Many Ensuite bathrooms are built for two people to share. Lux Interiors believes it is important to ensure the practically of bathroom design when a white room is also very bright and looks fantastic, making your space look even bigger. It's easy to clean and sanitise and can make your life a whole lot easier. So if you are looking for a white bathroom, look no further then Lux Interiors. Contact us today to chat about your next bathroom renovation.