CONTEMPORARY ENSUITE RENOVATION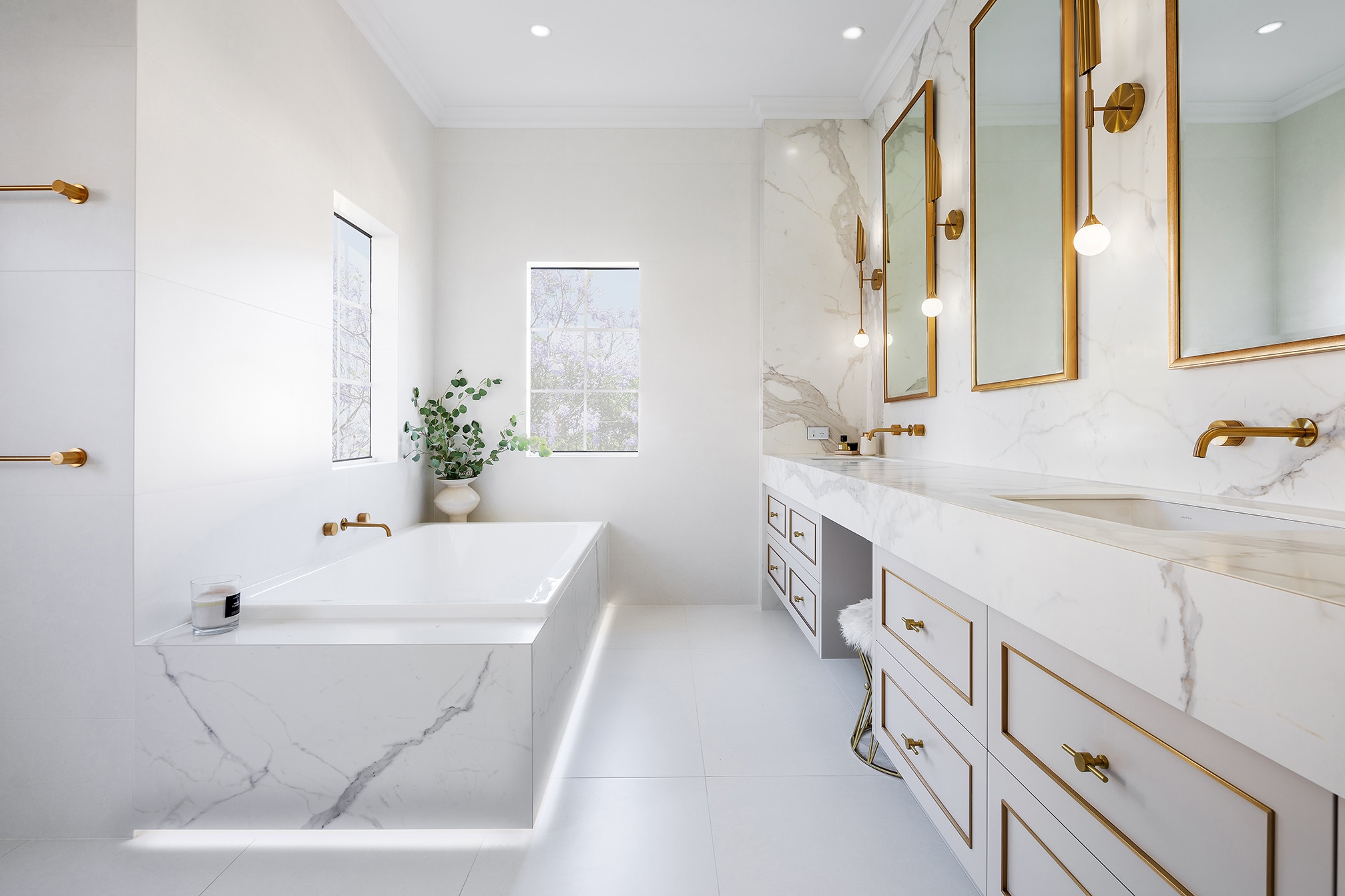 Client Brief
Our clients were after a user-friendly ensuite that functioned smoothly with plenty of storage, a large bath, and a larger shower.
Requests:
Large shower
2-person bath
Statement double vanity
Make-up desk
Contemporary in style but still aligning with the traditional aspects of the home
Before
Previously, this bathroom was outdated, pokey, and dysfunctional. The large built-in corner spa took up a lot of useable space and was never used. Meanwhile, the enclosed shower was small with an uncomfortably low nib wall and tiny shower head. Although the vanity size was great, the storage options were minimal and the basins were small.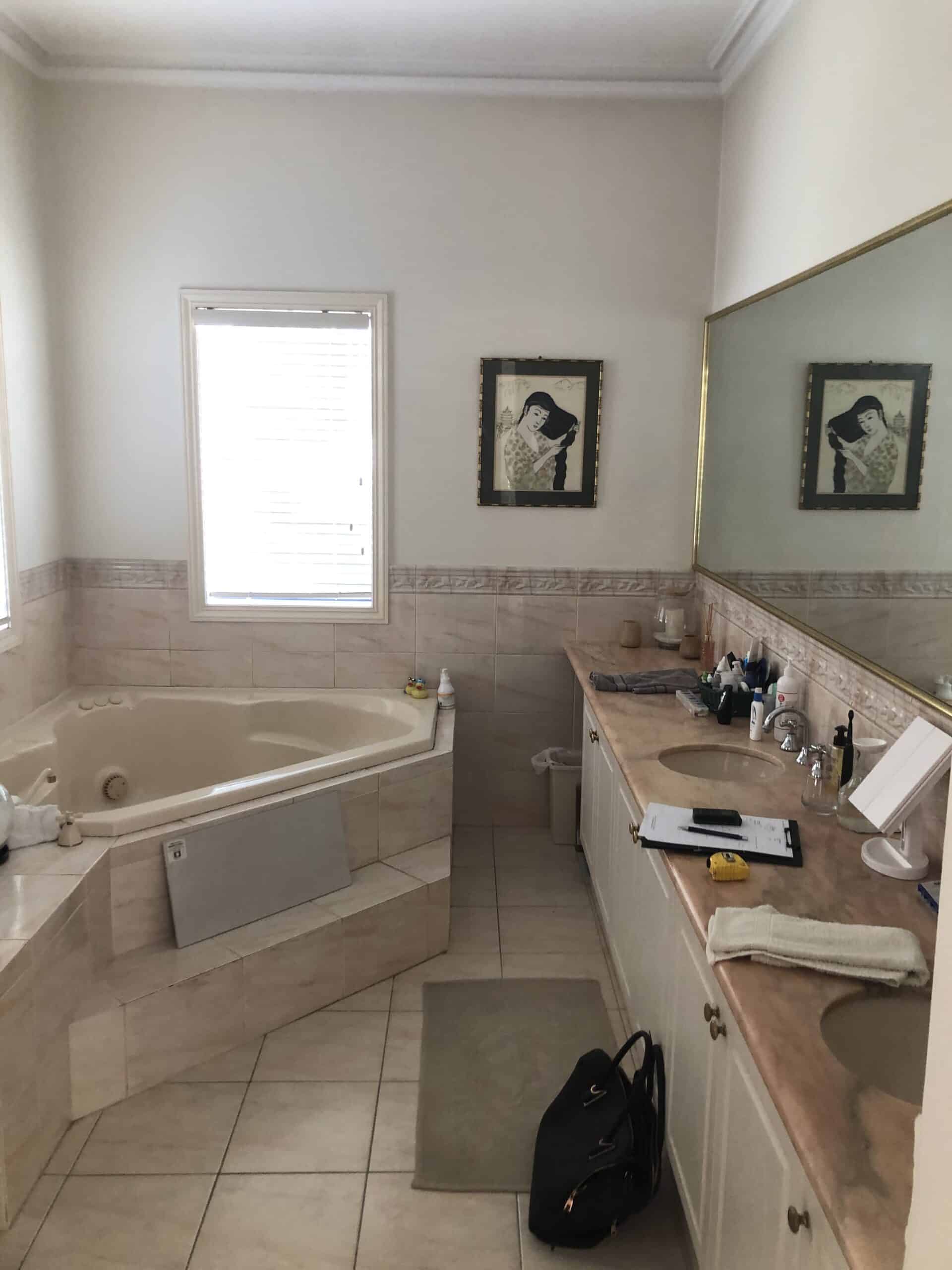 AFTER
Our design transformed the outdated and underutilised ensuite into an elegant and contemporary fully functional space. We used neutral tones combined with shaker style cabinetry and brass hardware to complement the traditional style of the home. Whilst the large porcelain panels and modern tapware fixtures give the space a contemporary feel.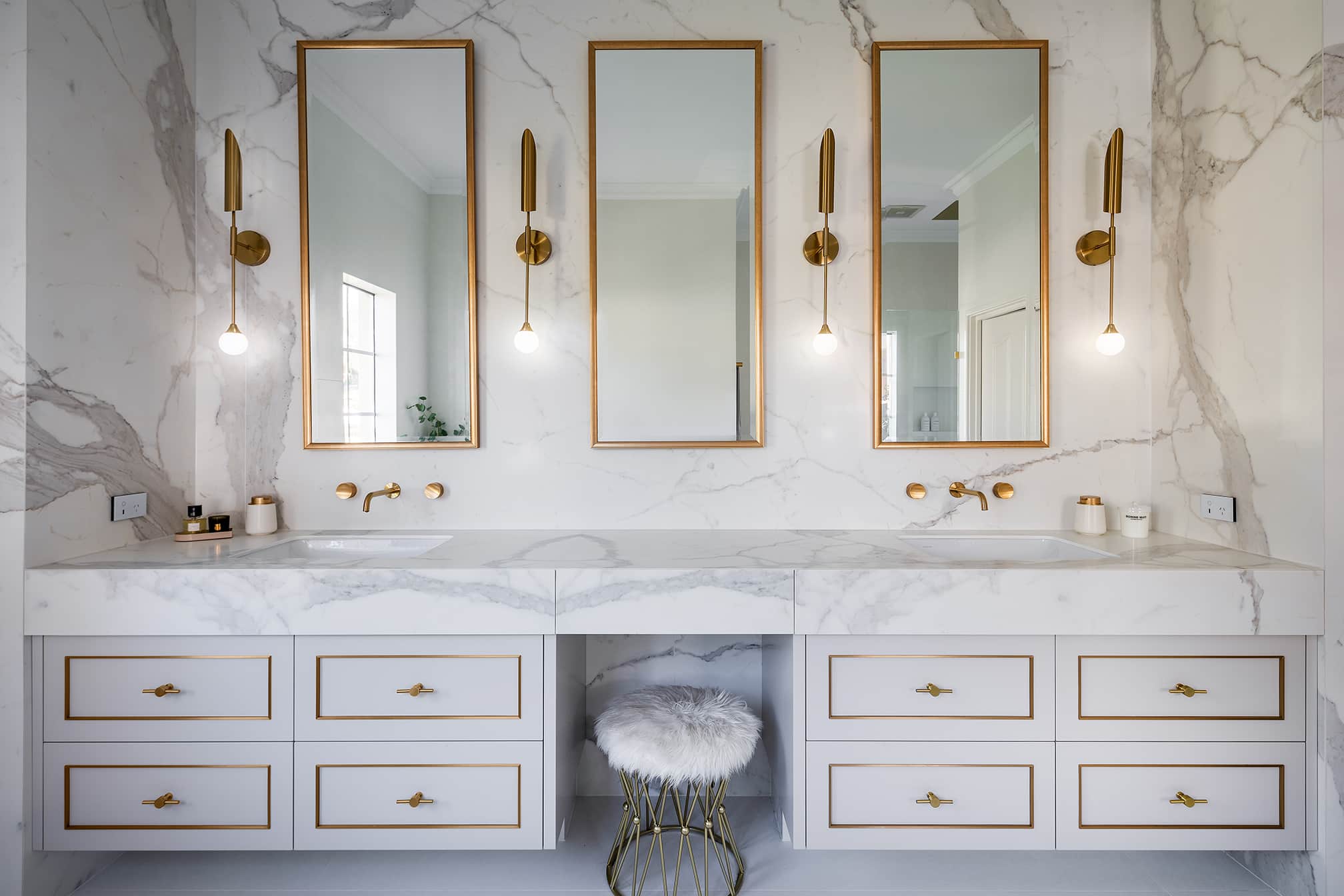 HOW WE MET THE CLIENT'S REQUIREMENTS
To achieve the client's requirements, we removed the corner spa bath and replaced it with a 2-person inset bath with under mount lighting. We designed a custom double basin vanity with a make-up desk in the middle, completed with three mirrors and feature lighting. In the shower we removed the nib wall and seating area, allowing us to create a larger open shower with a niche.